La tribu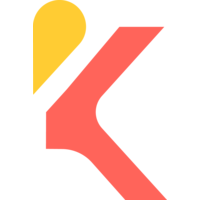 Skeepers
Le poste
Sales Enablement Manager
À propos
SKEEPERS est un groupe français à forte ambition internationale (bureaux en Espagne, en Italie, au Brésil et aux USA) qui aide les marques à générer de la valeur par et pour leurs clients.
Avec ses solutions SaaS (Avis Vérifiés, Teester, Mediatech-CX et MyFeelBack) et un programme R&D IA et Blockchain (Surprise), ils permettent de manière prescriptive d'activer les données collectées des retours clients à des fins marketing.
La croissance ne s'arrête pas aux acquisitions, Skeepers a fait son entrée au classement Next40 des quarante start-up françaises les plus innovantes ! Pour accompagner leur développement, ils sont constamment à la recherche de nouveaux talents prêts à faire la différence !
Descriptif du poste
SKEEPERS is a French group with strong international ambition (offices in Spain, Italy, Brazil and the USA) helping brands to generate value through and for their customers. Specialized in the voice of customer and customer engagement, with a strong internal culture, our newcomers need to share our own values.
With our SaaS solutions and our AI and Blockchain R&D program, we prescriptively enable to activate data collected with customers feedbacks and contents for marketing purposes.
With a strong internal culture, our newcomers need to share our own values :
Our motto is "Improve, Activate, Engage" - We are all guided by the strong belief that putting Human at the heart of the activity is the one and only way to create more sustainable values.
To make things happen, in Cooperation, Pragmatism and Caring we trust !
At Skeepers, we believe that Sales enablement is a state of mind and in particular a determination to achieve excellence: starting with top management and involving every employee in the company. It goes well beyond simple tools, content or training.
Sales Enablement is the strategic and continuous process of aligning People, Processes and Technology in order to optimize the return on investment of every effort.
Your role :
As sales enablement manager, you will join the Skeepers Academy and have the overall goal to make salespeople more efficient and impactful.
Key responsibilities:
Lead the creation and deployment of appropriate training
Supports product launches by preparing and enabling the sales force to understand and sell our solutions
Supports the buying and selling processes at all stages, from lead generation through win/loss.
Responsible for tracking and analysis of courseware and sales enablement content usage
Supports frontline sales managers and sales leadership team in executing effective management disciplines and establishing a sales coaching program
Manages various sales enablement projects and coordinates sales enablement activities
Facilitate the communication within sales team and with other functions
Identify "sales experts" and coordinate formal and informal training sessions
The sales enablement manager is responsible for leading the sales enablement team and working closely with the sales department, sales operations, and marketing to ensure strategic alignment across all three functions.
Profil recherché
We are looking for a human with such soft skills:
Good listener and communicator
Highly organized and skilled at project management
Ability to collaborate with many different teams and personalities
Strategic, data-driven thinker
Familiarity with adult learning theory, training content design and B2B selling
Empathetic
Self-motivated; highly driven to produce results.
Fluent English mandatory, other languages skills are more than welcome
Good to know :
Location : Paris, Marseille, Nantes, Toulouse, Rennes or Lille
Remote friendly
The opportunity to play a strategic role in the company
The chance to work for a dynamic and highly ambitious company in a competitive international market
Découvrez l'équipe
Ce contenu est bloqué
Le cookie Youtube est obligatoire pour voir ce contenu
Questions et réponses sur l'offre
Ajouter aux favoris

Partager sur Twitter

Partager sur Facebook

Partager sur Linkedin