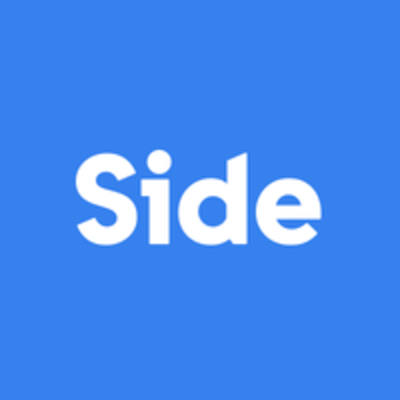 Side
Lead Delivery Manager
CDI

 

Début :

Salaire entre 55K € et 70K €

Télétravail total possible

Éducation :

Non spécifié

Expérience :

> 5 ans
L'entreprise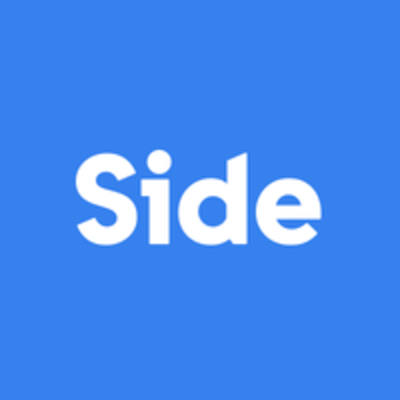 Side
Application mobile, Recrutement

Entre 50 et 250 salariés
Le poste
Lead Delivery Manager
CDI

 

Début :

Salaire entre 55K € et 70K €

Télétravail total possible

Éducation :

Non spécifié

Expérience :

> 5 ans
Who are they?
Side is a digital temp agency with a people-focused approach. It was launched in 2016 by 4 friends just out of college. They were convinced that technology could help create an easier, empowering and more reliable work experience.
In May 2022, Side joined the randstad group to have a greater impact on the temporary employment market, and to perpetuate its business model.
Side will benefit from the expertise of the group, business knowledge and network of agencies and worldwide subsidiaries. It will expand while keeping the start-up DNA, speed of execution and dynamic atmosphere that always existed.
Side gathers a team of 70+ employees, all focused on creating the best work experience in France, as well as 300,000 "Siders" and 2,000 clients - from start-ups to large corporations (Stuart, Leroy Merlin, Accor Hotels, Frichti…).
Our values are:
Fight For "Yes" - stay positive, no matter what, even when things don't go as planned. Look for solutions and live the journey with enthusiasm. Thrive on big wins as well as smaller accomplishments.

Be Champions - think big! Putting ourselves in the user's shoes, building the best work experience through creativity, excellence and commitment. Working to improve ourselves and have a real impact on the future of work, in France and worldwide.

Be Buddies - Side was a team before it was a company. Collective interests prevail over personal interests. Empathy and solidarity with others is required. It's encouraged to communicate regularly about how we feel, especially when working remotely.
The products
Side's mission is to empower people and organizations by providing a meaningful work experience.
For the past 5 years, Side has been leveraging its technical and business expertise to improve employment by offering a reliable and human work experience. Product development is core to our strategy and is now focused on 3 main axis:
Instantly access job offers that match my profile: as a Sider (temporary worker), I can apply for offers that match my preferences, train & learn, get paid, all of this directly within a fluid and intuitive mobile app;
Easily manage my HR & Admin needs: as a company, I can post my job offers online in a few guided steps, access my weekly schedule, sign my contracts and validate my hours on a single web platform;
Centralize the selection and admin management of Siders on a single platform: as a member of the Side operational team, I can very quickly check the identity of the temp workers, assess the candidates' skills, select the right profiles for the job offers, generate invoices on a single tool while limiting errors and operational burden.
Your future team
The Product team is a close-knit team driven by strong values shaped over the years. Joining Side means joining a team of a dozen people with diverse expertise who value:
Care - We are driven and genuinely care. We care about what we do, we care about the way we do it, and we care about our impact. We also value a positive mindset. When things don't go as planned, we take a step back in order to better move forward;
Learn - We love to learn so we are comfortable taking up new challenges. We learn from past mistakes: embrace failures when they happen and keep on improving;
Understand - We do our best to empathize with others: people usually don't mean bad, it's important to put ourselves in their shoes. Everyone has different priorities that's why understanding context is key;
Go beyond - We look for more and make extra efforts to expand our scope. We are curious, ask questions to provide way more than technical answers. Our goal is to solve true problems that our users encounter.;
High standards - We make sure to think of sustainable solutions based on vetted systems. We are methodic, organised and demanding on our work both as individuals and as a team. We stick to our word because the team counts on us.
Side ensures a fair and unbiased treatment of the received application. We consider each application without looking at race, ethnicity, age, political opinions, religion, gender, sexual orientation, medical history or disability.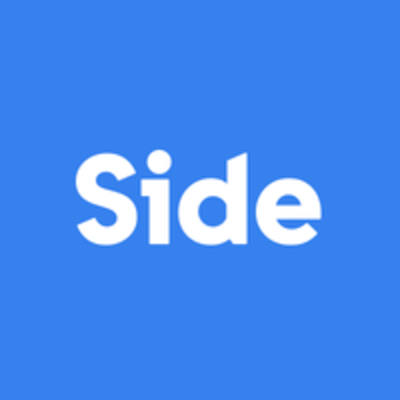 Visit the profile
Rencontrez Pierre, Co-fondateur

Rencontrez David, Co-fondateur

Rencontrez Holy, Head of Product
Job description
Your role
Qualitative and on-time delivery is core to Side's approach to product development. Making sure that we hit our deadlines, keeping high standards and delivering excellent experiences to our end users is part of what makes us a product first company.
Today, we enter a scale-up phase where the growth of the product team and its delivery will be strategic. In the coming months and years we plan to develop in order to keep offering the best work experience in France and beyond.
The Lead Delivery Manager's mission will be to make sure that the product team delivers our quarterly roadmaps on time while keeping the high quality of the products being built.
Helped by developers, designers and product managers, the Lead Delivery Manager will oversee the steps ranging from technical specifications to implementation, QA, release and monitoring so that every project becomes clear, with a deadline and releases with no bug and long term stability.
Monitoring projects' evolutions and preventing possible delays early so that deadlines reliability becomes certain is a key part of the role. Monitoring roadmaps' outputs to make sure that quality raises and tech future proofness stays is key as well.
Your missions
Within a month - Be fully effective and onboarded
You will discover and own the tools we are using in our everyday processes
You will discover the technologies and products we have
You will understand what we want to build on the long run, product and technologically-wise
Within 3 months - Help the team to be focused on their tasks
You will handle role-related workflows, project sizing and rituals, bug tracking, monitoring…
You will review current processes and make sure that everyone can do his job efficiently, you'll start to pinpoint potential improvements.
You will make sure that specifications are properly made and used for ongoing projects in every tech teams
Within 6 months - Own and improve the development velocity
You will prepare for internationalisation and at least x2 scale by reinforcing delivery workflows and make them sustainable
You will improve internal development processes and standardize them throughout all technical roles
You will provide clarity and extended focus capacity to each developer of the team
You will provide visibility to the whole team about what is going on now and next
You will participate in and give insights to build yearly and quarterly roadmaps, based on product and tech knowledge
Common
You will make sure that documentation is key, old knowledge will always serve future purposes
You will make sure there are no quality bypasses, it'll always be paid at some point
Pragmatism, be at ease adapting the course of failing projects and base yourself on facts
Preferred experience
You worked on a technical role

You have 5 years+ experience as a Product Owner / Project Manager / Delivery role

You master event planning, execution and project management tools

You know how to monitor deadlines and releases quality

You work well with tight deadlines and incomplete information

You are efficiency with technical tools and environment: Git, Dev/Staging/Prod, NoSQL databases, Microservices

You are able to write technical specifications in details and have strong documentation skills

You have strong communication skills

You are used to working in a remote environment - but willing to come at least twice a month to the Paris offices

You are fluent both in French and in English
Bonus
Knowledge of the tools with use internally: Asana, Gitlab, Notion
Knowledge of our stack: Golang, MongoDB, React, Swift, Kotlin, AWS
Having already efficiently worked in a Product Management <> Product Owner (Discovery <> Delivery) relationship
Previous experience in HR tech
Recruitment process
What Side offers
An exciting job within a dedicated team working on an interesting, challenging and central topic: Work
Ownership and responsibility
Frequent team events : Team buildings, Monthly Kickoffs, Offsites, Afterworks …
Flexible offices (WeWork) located in the center of Paris when you don't work remotely: remote system is very flexible but we wish to have the product team gather at least once a month
Choose your hardware, mac / windows / linux
9€ / worked day lunch card (Swile)
9j RTT / year
Monthly allowance for transportation or remote work (40€ / month)
Good healthcare (Alan)
Transparent communication, regular 1:1, followup and quarter reviews
Hiring process
A first call with our HR team or someone from the Product team - 30min
A cultural fit interview with Julien or Holy who manage the Product team - 1h30
A usecase interview - 1h30
A meet with a part of the Product team around an extended coffee break or lunch - 1h~1h30
Offer 🎉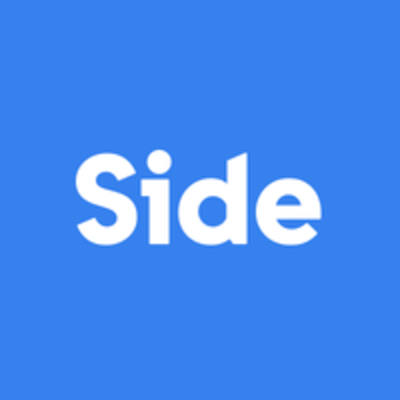 Side
Cette offre vous tente ?
Questions and answers about the offer