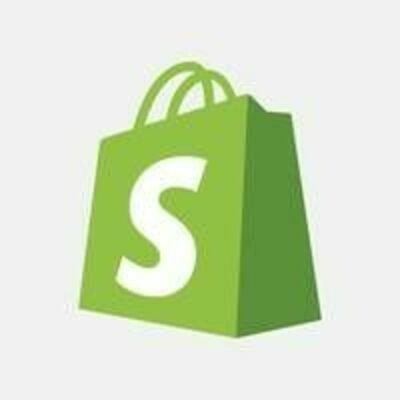 Shopify
Associate General Counsel, Employment (Remote, EMEA)
CDI

 

Télétravail total possible

Éducation :

Non spécifié

Expérience :

Non spécifié
L'entreprise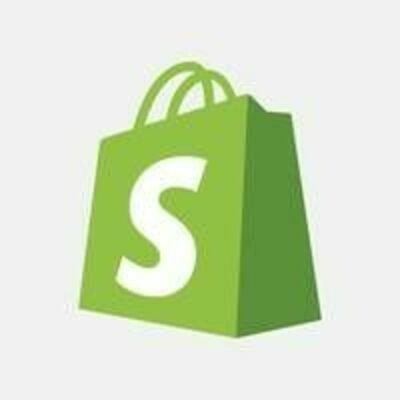 Shopify
SaaS / Cloud Services

> 2000 salariés
Le poste
Associate General Counsel, Employment (Remote, EMEA)
CDI

 

Télétravail total possible

Éducation :

Non spécifié

Expérience :

Non spécifié
Cette offre a été pourvue !
Who are they?
Shopify is a leading global commerce company, providing trusted tools to start, grow, market, and manage a retail business of any size.
Shopify makes commerce better for everyone with a platform and services that are engineered for reliability, while delivering a better shopping experience for consumers everywhere. Headquartered in Ottawa, Canada, Shopify powers over one million businesses in more than 175 countries and is trusted by brands such as Allbirds, Gymshark, Heinz, Staples, and many more.
Job description
We focus on legal issues that affect Shopify as a global employer. Our core goal is to ensure that Shopify remains a trusted employer that can strike a balance between compliance with legal requirements and maintaining our amazing, mission-driven work environment.
With thousands of employees spread across the globe, we can guarantee that there will never be a dull moment. Shopify marches to the beat of its own drum, and you'll be faced with issues you couldn't dream up if you tried. Working with other members of our Legal team and providing support to our global Talent team, you'll have to apply your knowledge and experience to new scenarios to skillfully provide business-oriented advice in an efficient, succinct, and easy-to-understand way. No legal memos or law school lectures here! 
 From hiring, to employee relations, to exits - this work is varied and constantly evolving.  Real talk: being a member of a fast-moving team that's doing cutting edge legal work is not always easy. We find fulfillment practicing at the top of our games with our amazing team and coming up with creative solutions to complex problems!  
About You
We're looking for a curious, passionate and dedicated employment lawyer with extensive post-qualification experience in continental Europe. You will have experience dealing with litigation, employment standards, occupational health and safety, and human rights matters, ideally in several jurisdictions. You must be able to juggle competing priorities, directly manage high pressure situations, be equally adept at playing a lead role on some projects and a supporting role on others, and be an effective and confident communicator who can provide user-friendly legal advice. You will also need to leverage a combination of your existing knowledge, great instincts, and strong research skills to extrapolate into new areas of law, new geographies, and areas of ambiguity.  Most of all, you will need to become a trusted advisor who can help guide our business teams through areas of law that may be very new to them.
Success on the Shopify legal team requires intellect, humility and a sense of humour. You need to take the work seriously, but not take yourself too seriously. You also need to be comfortable with being uncomfortable, able to work with many different types of personalities, and be ready to navigate uncharted waters and frequent change. 
Responsibilities:
Providing frontline advice to members of the Talent team relating to all things employment law and HR - everything from signature requirements in Germany to investigations in Ireland and terminations in France, and a whole lot more! 

Reviewing and updating internal policies, practices and documents to ensure compliance with applicable laws as they evolve

Drafting responses to demand letters, internal policies/communications, and key employment documents 

Working on cross-functional projects as the employment law expert 

Advising on workplace investigations and employee grievances 

Providing employment law support for M&A 

Taking a leading role on improving knowledge management and systems building within the Talent and Legal teams

Providing employment support with entity set up in new international jurisdictions

Supervising external counsel on employment litigation matters and leading negotiations with opposing counsel where appropriate.
Additional Information
At Shopify, we are committed to building and fostering an environment where our employees feel included, valued, and heard. Our belief is that a strong commitment to diversity and inclusion enables us to truly make commerce better for everyone. We strongly encourage applications from Indigenous peoples, racialized people, people with disabilities, people from gender and sexually diverse communities and/or people with intersectional identities.
If you're interested in helping us shape the future of commerce, click the "Apply now" button to submit your application. We know that applying to a new role takes a lot of work and we value your time. 
Experience comes in many forms, many skills are transferable, and passion goes a long way. If your experience is this close to what we're looking for, consider applying. We know that diversity of thought makes for the best problem-solving and creative thinking, which is why we're dedicated to adding new perspectives to the team and encouraging everyone to apply.
Our belief is that a strong commitment to diversity & inclusion enables us to truly make commerce better for everyone. We encourage applications from Indigenous peoples, racialized people, people with disabilities, people from gender and sexually diverse communities, and/or people with intersectional identities. Please take a look at our Sustainability Reports to learn more about Shopify's commitments to our communities, and our planet.
At Shopify, we understand that experience comes in many forms. We're dedicated to adding new perspectives to the team - so if your experience is this close to what we're looking for, please consider applying.
Preferred experience
A university degree in law 

Full qualification to practice law in your jurisdiction - note, you do not need to live in a major urban centre! For Shopify, home is where the Internet is.

Extensive experience advising in all aspects of employment law, having honed your skills as a practicing employment lawyer at a law firm and, ideally, in-house 

Strong writing skills, with the ability to match your tone to your audience and write plainly and concisely - no Latin or legal citations, ever!   

Big-picture thinking: you will need the ability to think strategically about how a given issue may impact Shopify beyond specific matters

Interest in building and managing a cross-jurisdictional team 

A desire to work on an agile & lean team. You will get asked to help with issues that have no clear answer, and may be in locations you are unfamiliar with, and you should feel comfortable working through these issues and learning on the job. 

You need to be a self-starter who thrives without regular oversight as you will be working remotely, and in a different time zone than your lead. 

Comfort navigating and making decisions in the midst of ambiguity and frequent change  

The knowledge and confidence to provide quick, pragmatic advice on a variety of employment law issues and develop actionable solutions to complex problems while mitigating risk.

A strong desire to understand Shopify as a business and its workplace culture. 
Willingness to learn about employment law in new jurisdictions in EMEA and beyond (particularly APAC) and lean in to support
Bonus Experience:
Experience with employment law in multiple jurisdictions 

Experience working at a global company 

Experience working in tech and/or start-up environments

Experience managing external legal counsel 

Fluency in languages besides English (e.g. German, French, Spanish)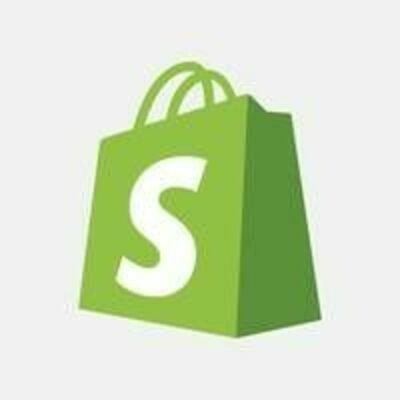 Shopify
Cette offre vous tente ?
Questions and answers about the offer
Partager sur Linkedin

Partager sur Facebook

Partager sur Twitter