La tribu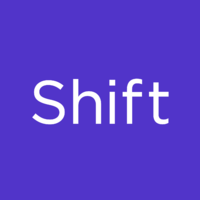 Shift Technology
Le poste
Junior Engineer Data Platform
About
Did you know that about 10% of all insurance payouts are flowing directly into the pockets of fraudsters ?
From opportunistic exaggerated claim statements to full-blown con networks, scams of all shapes and sizes are costing the insurance industry several hundred billion dollars every year!
What that means for you and me? More paperwork, longer processing, delayed payment, and ever-increasing premiums. Cue Shift Technology to the rescue!
Their SaaS solution combines tailored statistical algorithms with sectoral expertise in an innovative decision-making platform that is overhauling the way insurers process claims and, most importantly, detect fraud.
Since opening our doors, we've raised $320MUSD, signed contracts with over 70 insurers across the world, been designated as one of the best SaaS firms in Europe, and been cited amongst the top 100 AI companies globally! They may still be a start-up but the stakes are high. Their technology is not to be confused with the myriad ephemeral apps littering today's cyberspace. Their clients are the world's biggest insurers, trusting us with the core of their business. They expect professionalism and concrete results, and that is exactly what they provide.
Headquartered in Paris, with satellite offices in Boston, Tokyo, Singapore, Hong Kong, London, Madrid, Zurich, Toronto and Sao Paulo their team consists of 260 of the brightest data scientists, researchers, and developers in the business.
Job description
At Shift Technology, we're transforming insurance with AI. We help insurers fully automate more claims, deliver a great customer experience while protecting against risk and accurately identifying suspected fraud, making internal teams more effective and improving financial performance.
Since our launch in 2014 in Paris, we've raised over $320M with Tier 1 investors, opened offices in Boston, Tokyo, Singapore, London, Madrid, Mexico, Hong-Kong, and Sao Paulo, and currently work with more than 80 of the world's leading insurers. If you are excited about joining a fast-growing insurtech innovator with a passion for excellence and global culture, Shift is the place for you.
Our success and growth is powered by the technical platform that allows us to bring AI-driven decision automation and optimization across the insurance lifecycle through our suite of products.
The purpose of our team is to provide a set of libraries/frameworks/standards cross products. We work with the different teams dedicated to their products, we gather their common needs to design a way to answer this need as similarly as possible across all teams.
ROLE
As an junior engineer, you'll work with our senior engineers to define the architecture and design as they'll be key challenges we face when dealing with topics for various products with different requirements. We deal with complex and abstract subjects and we'll have to get very knowledgeable about topics we engage in to reach the best solution possible - critical thinking, research skills and our ability to look at the big picture are a must. The technical stack includes C#, MS SQL Server, Elastic Search, and more. Performance, scalability and quality are key challenges to solve in order to deliver and review code.
RESPONSIBILITIES
Improve the different parts of our data tech stack :

Our data pipelines from client's data and many other sources to Shift's Data Model. 
Our core platform (with modules for data processing, entity reconstruction, networks detection, fraud analysis, process orchestration and distribution) 
Internal tools for the dev, data science and research teams

Work with our Senior Engineers to design and implement new features, business lines and products
Helping maintain a high quality design and best performances
As a teammate, you will also participate in all of the team's usual activities: of course software development, but also technical design, roadmap planning, estimates, code reviews, etc.
QUALIFICATIONS
Master's degree in Software Development Engineering or equivalent
Knowledge in an object-oriented programming language
Knowledge in data structures and algorithms
Understanding of the different SQL/NoSQL database technologies
Affinity with investigating performance, scalability and quality related problems
and designing and implementing their solutions
Eager to learn new technologies and tackle challenges
You can communicate clearly in English
RECRUITMENT PROCESS
HR screening call
Technical screening with one of our developers
Two deeper technical interviews
Last round interview with the hiring manager
Since March 2020, we adapted our recruitment process and onboarding to be done from your home! If you join us and can't go to the office, we'll send your material and onboard you remotely!
EEO StatementAt Shift we strive to be a diverse and inclusive workforce. We hire and trust people without regard to race, color, religion, marital status, age, national or ethnic origin, physical or mental disability, medical condition, pregnancy, genetic information, gender identity or expression, sexual orientation, or other non-merit criteria. Shift is proud to be an Equal Opportunity Employer.
Meet the team
This content is blocked
Youtube cookies are required to show you this content
Questions and answers about the offer
Ajouter aux favoris

Partager sur Twitter

Partager sur Facebook

Partager sur Linkedin