La tribu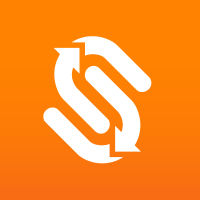 sennder France
Le poste
Working Student, Communications
Cette offre a été pourvue !
About
sennder, fondé en 2015 par David Nothacker, Nicolaus Schefenacker et Julius Köhler, est aujourd'hui le leader européen du transport de marchandises digitalisé. Leur solution met en relation les grands expéditeurs avec les PME du transport. En tant qu'entreprise digitale, sennder contribue à la création du secteur de la logistique de demain et assure la transparence et l'efficacité de l'approvisionnement et de la distribution des marchandises.
Leur objectif ? Leur mission, en tant qu'entreprise technologique, est de révolutionner l'industrie de la logistique en connectant les PME du transport avec les grands groupes industriels. Avec sa technologie, sennder supprime les contraintes et les inefficacités liées au transport routier de marchandises en Europe et se concentre principalement sur l'optimisation des itinéraires, la réduction des kilomètres à vide et des temps d'arrêt.
Depuis sa création, sennder a levé plus de 350 millions de dollars auprès d'investisseurs de renom, dont Baillie Gifford, Accel, Lakestar, HV Capital, Project A, Next47, Scania Growth Capital, Earlybird et Perpetual. sennder s'est allié avec les champions de l'industrie Scania et Siemens pour assurer des offres innovantes. En 2020, ils ont créé une JV avec Poste Italiane en Italie et ont acquis les activités européennes d'Uber Freight. En 2021, sennder fait l'acquisition de l'acteur logistique néerlandais Cars&Cargo et crée un partenariat stratégique avec Zeitfracht.
Avec une équipe de plus de 840 personnes dans 7 pays, ils transportent chaque mois plus de 100 000 chargements et gèrent plus de 12 500 véhicules à travers l'Europe.
Les équipes sennder sont passionnées par la modernisation du marché du transport routier, une industrie évaluée aujourd'hui à près de 450 milliards d'euros, et n'attendent que vous pour les aider à le transformer.
Job description
sennder is a European digital freight forwarder looking for a working student, communications to join ourglobal marketing and communications team. 
The role is based out of the Paris office and will report to team lead, communications. Do you want to help us shape the future of the logistics industry?
We value humility and we're as interested in your character as we are in your talent. Please apply, even if you feel you only meet part of our listed criteria. Diversity drives innovation and we offer an international and friendly work environment with an energetic company culture. Just be yourself and maybe you'll bring something valuable to the role we didn't initially think of.
If you're passionate about taking yourself, sennder, and the logistics industry to the next level, curious, and driven by solving puzzles and influencing how we reach our business goals, then you might be who we're looking for. What others may consider uncertainty, you see as an opportunity to learn and be proactive, while being a team player and understanding how your personal development intersects with the company's growth.
As working student, communications, you'll have a multifaceted role that contributes to the development of sennder's brand awareness . A key focus will be supporting day to day management of our social media channels. You will also actively support key communications activities such as  events, our blog and other communications channels.You will be collaborating closely with the marketing and communications team to deliver outstanding content that communicates sennder's values and increases engagement with our customers.
You will also build key project and process management documentation to drive better efficiency for our communications and branding needs. 
sennder is Europe's leading digital freight forwarder at the intersection of where technology meets logistics. Through our proprietary transportation operating system, built by our in-house tech teams, we not only connect shippers to our fleet of thousands of trucks, but also improve how they move products in sustainable, cost-efficient, and transparent ways - making the logistics industry fit for the future. In a traditional industry, we're growing and moving fast to digitally automate all road logistics processes.You can be part of one of Europe's latest growth stories as we fast-forward road logistics into digitalization. Get to know us, our culture, green business, funding history, and more on our blog here.
In this role you will:
Contribute to our organic social media strategy and reporting
Identify Trade Shows and optimize sennder's presence
Identify and support the application to relevant listings and awards 
Project manage marketing and communication campaign requests
Create process management documentation for brand and creative projects
Manage the localization of content.
Preferably you are:
Excellent organizational, prioritization and time-management skills
A hands-on and proactive mentality
Excellent English and German skills
Enthusiasm for project management and creating process from scratch
Advanced communication and vendor management skills
Strong interpersonal skills and are team oriented 
The ability to maintain a high attention to detail
The ability to work methodically and meet deadlines.
What you can expect:
A fast-growing company, transitioning from startup to scale-up, where your work will make an impact on our growth and lead to several career opportunities.
An international team of 800+ people with 65+ nationalities spread across 7 country  offices with English as our company language.
A quarterly feedback and review process for personal development. We also use "Objectives and Key Results" for company goals.
A structured promotion process, providing everyone with fair and transparent career growth.
Learning and development opportunities on the job and through conversations with your manager.
Various opportunities to connect with colleagues, formally and informally, digitally or in person (when allowed), through regular team events, company get-togethers, and partnership events with other companies and local organizers.
When in office: unlimited snacks, drinks, and fruits.
Compliance with COVID-19 restrictions when required with remote interviews, onboarding, and working.
At sennder we want to maximize the individual's potential for all employees and reinforce an inclusive culture and environment of continuous learning that empowers people to succeed as a team. In addition to humility, we value commitment, team spirit, respect, and kindness to build trusted relationships across teams. Learn more on our career site. 
Please send your application in English and help us reduce negative unconscious bias by leaving out your picture, age, address, and other unnecessary information in your CV. We only want to know the merits on which you'd be great for this role.
If you have any questions or problems please reach out to us ta@sennder.com. We do not accept applications via email.
Meet the team
This content is blocked
Youtube cookies are required to show you this content
Questions and answers about the offer
Ajouter aux favoris

Partager sur Twitter

Partager sur Facebook

Partager sur Linkedin