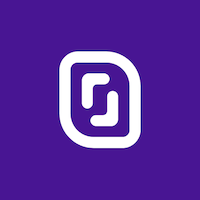 Scaleway
Content Translator & Linguist (German) - Intern
La tribu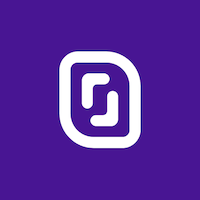 Scaleway
Le poste
Content Translator & Linguist (German) - Intern
About
Powered by talented and passionate people working hard on democratizing the cloud, Scaleway, leading European infrastructure cloud provider, is a multicultural company, rapidly growing into a global brand. We are present in 160 countries, with more than 350 employees of 18 nationalities.
We are a cloud computing pioneer delivering the innovative capabilities of modern multi cloud, covering a full spectrum of services for professionals: public cloud services with Scaleway Elements, private infrastructures and colocation with Scaleway Datacenter and bare Metal infrastructures with Scaleway Dedibox.
Our organization encourages responsibility, autonomy, commitment and thought leadership from our collaborators. Our premises are open spaces, conducive to exchange and interaction between individuals.
We believe it is our responsibility to be a positive force in society and to collectively design the cloud that makes sense. We want to increase access to the digital and technology industry. As our business scales, the customers we serve are increasingly diverse and global. Giving them an unbeatable experience is central to our business strategy. To better understand our customers and partners, we need a workforce that's as diverse as they are.
Job description
Scaleway strengthens its Corporate Communication department with a "Native German Apprentice/Intern Content Translator & Linguist" to join us in building the cloud that makes sense
A diligent language quality intern/apprentice, you will be part of the translating, writing, and copyediting process for documentation, explanational materials, and general instructional tech, marketing and communication content from English/French into German, and German into English/French!
Equipped with multidisciplinary skills, you will not be confined to the translation of content. You should have a keen interest in linguistic challenges, and be excited to work in an international team. You'll get to work on a wide array of exciting projects and content, and your keen eye for detail will be a valuable asset to the team.
Your tasks:
Translation - Translating, editing, and reviewing documents and communication materials ensuring they are logically structured, easy-to-read, pedagogically sound, and in the correct style for the intended audience
Consultingwith subject matter experts to understand technical concepts and translate them appropriately
Using specialist dictionaries, thesauruses, and reference books to find the best equivalents for terminology and words used
Quality Assurance – participation in the quality assurance steps to varying degrees, this consists of checking the proofread translations, webpages and communication materials in German to find any last mistakes, issues in formatting, wrong numbers, dates, spelling mistakes, grammar errors and typos, but also to check tone and correct messaging
Localization - you must have an excellent understanding of both German & English/French-speaking cultures to help with the localization of our content
Review & assure quality in all communications as relevant to an identified target audience and in line with the corporate vision. Review existing technical documentation and webpages to make sure the content is up-to-date. Understand how to provide linguistic feedback to colleagues and to share your knowledge
Brand Voice implementation - Making sure content adheres to Scaleway's in-house style guide, glossaries and brand guidelines
Glossary management - Helping to build and make sure the glossary is kept up-to-date
What you will learn:
How to define a translation process - from analyzing a source text to the final proof, understand all stages of a translation in a company, and see the applications of translation theory
How to improve your translations and writing thanks to feedback from native speakers, product owners, communications stakeholders and our experienced in-house translator
The importance of thorough research for successful editing, translation and localization
Glossary management - understand why a solid glossary is a translator's best friend and how it helps align all communications
Brand voice implementation - see how a company's brand voice shapes your linguistic choices when writing and translating
How to use tools such as Trello and Confluence
Get key experience as a translator and linguist!
What we expect from you:
Native or bilingual German + English/French speaker and writer. Spelling and grammar must be excellent. If you're not fluent in German, it's a deal breaker. Excellent Polish or Spanish is an added bonus
Interest in, or strong affinity with, the IT industry, experience in this sector would be a plus
Eager to discover what it's like to work as an in-house translator & linguist in a rapidly growing startup atmosphere
Determined hard worker, flexible & open to working on different projects simultaneously
Autonomy, responsiveness, excellent organizational skills and a team player
You will work side-by-side with our permanent linguist & translator within the Corporate Communications team as well as various other teams (design, product marketing managers, assistance, communication, developers, HR). The Corporate Communications department works with all teams across the company and plays a key role in all internal and external communications. You will get to work on multiple projects simultaneously and need to work effectively both on your own and as part of a team.
We will ask for translation and writing samples, so please be prepared for that :)
What We Offer:
An exciting training contract in our offices either in Paris or Lille where you will be able to express your creativity and potential
The possibility to work with a dynamic, multidisciplinary and multicultural team
Attractive salary and bonus scheme
Remote & flex office
In-house restaurant & gym
Health insurance
Starting ASAP
Do you recognize yourself by reading these lines and want to join a young, innovative, growing company where it is good to work ?
Then what are you waiting for? Join us now :)
Meet the team
This content is blocked
Youtube cookies are required to show you this content
Questions and answers about the offer
Ajouter aux favoris

Partager sur Twitter

Partager sur Facebook

Partager sur Linkedin