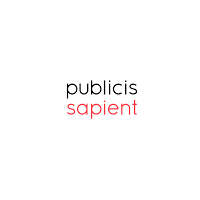 Publicis Sapient
Data Analyst - Manager
CDI

 

Paris

Télétravail partiel possible

Bac +5 / Master

> 5 ans
L'entreprise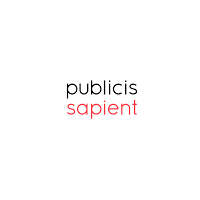 Publicis Sapient
IT / Digital

Entre 250 et 2000 salariés
Le poste
Data Analyst - Manager
CDI

 

Paris

Télétravail partiel possible

Bac +5 / Master

> 5 ans
Who are they?
En tant que partenaire de la transformation numérique, Publicis Sapient a passé près de trois décennies à utiliser le pouvoir de la technologie et de l'ingéniosité pour aider ses clients à mettre en œuvre le numérique dans leur quête du futur. Toujours en adoptant une approche radicalement centrée sur le client et un état d'esprit "outside-in". Publicis Sapient a construit "a story of digital first".
Publicis Sapient a aidé une banque à lancer la première offre de services bancaires par Internet au monde
Permis à une compagnie aérienne d'être la première à permettre l'enregistrement et la sélection des sièges en ligne
Lancé la première plateforme de négociation d'actions en ligne
Créé la première transaction sécurisée d'argent en ligne
Avec 20 000 personnes et plus de 50 bureaux dans le monde, Publicis Sapient apporte un état d'esprit de startup et des méthodes agiles aux entreprises définies et au secteur public afin de dégager de la valeur de manière à satisfaire leurs clients et à améliorer leur efficacité opérationnelle. L'approche de la transformation est construite de l'extérieur vers l'intérieur, en bousculant les conventions et en fusionnant de manière unique la stratégie et le conseil, l'expérience, la science des données et l'ingénierie avec une culture durable de résolution créative des problèmes.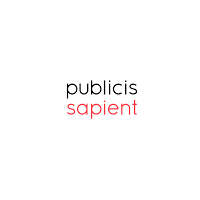 Visit the profile
Rencontrez Eren, Data Scientist
Rencontrez Kathleen, product owner
Rencontrez Méric, Software Engineer
Job description
ROLE:
Data continues to fuel how experiences are designed, enabled and personalised and at Publicis Sapient we hold a unique position of being able to advise our clients about how data can provide value for them. We partner to understand the customer landscape and identify where data can be better used to provide services and experiences which deliver joy and meet the needs of customers. We partner to understand how our clients use data internally to understand, plan and prioritise their work and help them to increase the efficiency and effectiveness of their teams.
We work in a dynamic and exciting space consulting with our clients to develop and lead strategic growth efforts by better positioning, collecting, analysing and applying data. We are in need of team members who are passionate about applying their skills in the field of data analytics and who can link up strategic thinking with practical hands on advice and application to show our data drives value.
RESPONSIBILITIES:
• Help clients determine how to measure and analyse the effectiveness of their business
• Consult with clients to shape and define the role and success of analytics in their business
• Work with clients to advise, design and deploy best practice measurement solutions for all forms of digital marketing activity
• Understand the role of data in world of marketing and commerce and use that understanding to drive positive outcomes
• Be inquisitive and passionate about the value that data and analytics can bring to all areas of business
• Advise clients on the appropriate strategy, technology, process, governance and capability for their business
• Use data sets to conduct analysis and provide actionable insights and recommendations
• Advise clients on the role of data in multi-channel and real time marketing strategies
• Ensure the quality of work delivered is consistently of the highest possible quality
• Solve client problems using sound understanding of relevant analytics methodologies, techniques and technology including but not limited to web analytics, data science, data engineer, business intelligence, optimisation, and DMP
• Work with sales, marketing, technology, user experience and design teams, applying your data expertise to solve their problems
This is not an exhaustive list but instead seeks to outline what the Manager will be involved in and the approach they will take to bringing their skills to the opportunities available
BEHAVIOURS BEHIND THESE REPONSIBILITIES:
The Manager will:
• operate to plan and deliver independent work packages
• bring leadership gravitas to all of their client interactions, engendering confidence and managing all stakeholders
• be approachable and engaged to inspire and demonstrate their expertise with colleagues and clients
• drive a data-based decision making culture in ours and our client's businesses
• help the team be specific about what the success is we are trying to achieve and the most appropriate ways to measure this success
• plan and lead workshops and engagement sessions collaborate with stakeholders and align on solution & approaches
• bring bold perspectives and opinions presented clearly and succinctly
• influence behaviours and decisions through coherent and consistently delivered advice
• identify what is valuable to clients and customers and tailor their work to deliver this value
• be innovative in how they approach opportunities so as to always push the boundaries of the possible
• identify opportunities to enhance or simplify business through use of data & analytics (e.g. re-use of data in operational systems, new advanced tools)
• be actively involved with multidisciplinary teams to promote and demonstrate value through data analytics
• ensure high standards of documentation and output are always met, through support and demonstration amongst teams
• use storytelling to create compelling and engaging presentations
Preferred experience
CORE COMPETENCIES:
Strong consultancy skills
Fluency in French (verbal and written, business environment, complex concepts) as well as English
Strong presentation skills
Deep understanding of digital marketing principles and practices
Solid understanding of all forms of data analysis and usage across marketing and business
Strong experience in delivering hands on analysis of various data sets including web performance, VoC, media, operational
Ability to work independently and self-manage time and tasks
EXPERIENCE:
• 5+ years of experience delivering hands on consultative data analytics
• Expert ability to interpret, present and derive strategic recommendations from data
• Excellent written and verbal communications skills with the ability to translate complex analysis into well-structured and simple to understand presentations and recommendations
• Experience in a client facing capacity or strategically lead analysis position
• Strong analytical skills and data driven approach to problem solving
• Ability to work with limited supervision, therefore strong time management and organisation skills required
• Experience of successfully managing other analysis individuals
• Strong technical background with a good understanding of data and analysis tools (DMP & Data Science a bonus)
• Proven track record working and managing multiple projects with tight deadlines
• Excellent problem solving/analytical skills
• Good interpersonal skills – works well with team members and internal clients
• Degree educated ideally business or computer management including statistics or mathematics
• Deep understanding of online marketing disciplines and how they contribute to customer acquisition, conversion and retention
• Experience and understanding of tagging frameworks and technologies
• Understanding of digital media mechanics (SEO, PPC, display and affiliates)
• Experience of social media measurement and analysis
• Good Excel knowledge and experience creating reporting and dashboards
• Very Good PowerPoint experience creating clear and engaging presentations
• Confident and concise oral presenter
Viva the difference!
Viva the difference ! is a philosophy of Publicis Group that has always testified to our ongoing commitment to diversity, and to our conviction that our talents are our greatest asset.
We thus value all individualities, without discrimination based on age, sex, skin color, ethnicity, religion, gender identity or expression, or sexual orientation…
Only competencies and mindset count! We encourage all qualified applications and will be happy to accommodate throughout the recruitment process, in a personalized way, candidates with disabilities.
Publicis France is committed to equal and fair employment opportunities for all.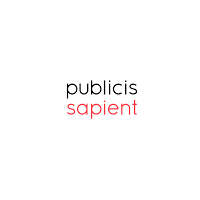 Publicis Sapient
Cette offre vous tente ?
Questions and answers about the offer
Ajouter aux favoris

Partager sur Linkedin

Partager sur Facebook

Partager sur Twitter
D'autres offres de Data Analysis
Ces offres peuvent vous intéresser !
BRIGAD

CDI

Télétravail partiel possible

L'olivier Assurance

CDI

Télétravail partiel possible

Trustpair

CDI

Télétravail total possible

Picnic

CDI

Télétravail partiel possible
Voir toutes les offres