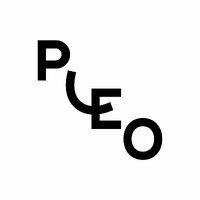 Pleo
Senior People Growth Partner
Autres

 

Télétravail total possible
L'entreprise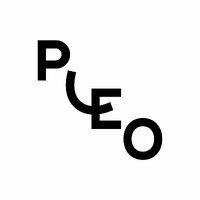 Pleo
SaaS / Cloud Services, Finance

Entre 250 et 2000 salariés
Le poste
Senior People Growth Partner
Autres

 

Télétravail total possible
Cette offre a été pourvue !
Who are they?
Pleo is a business expenses solution that empowers employees to buy the things they need for work, all while keeping a company's finance team in control of spending.
Through fintech we've seen a way to impact how people work; we think company spending should be delegated to all employees and teams, that it should be as automated as possible, and that it should drive a culture of responsible spending.
20,000+ companies and 150K+ users across Europe are already trusting Pleo.
Job description
Growing a business, without growing your people is old school. Hitting your career ceiling sucks. Career development needs to be more human, progressive and - that's right, we're gonna say it - fun. We believe everyone should feel valued at work, in fact this is Pleo's mission.
As a Senior People Growth Partner at Pleo, your core mission is to make people feel valued, by building an outstanding and forward thinking L&D strategy. You'll succeed if this will not only retain, foster and accelerate our current Pleoer's but also attract the best talent.
Your aspirations should be that everyone is talking about how Pleo is "the place to work" to accelerate one's personal and professional growth. Where our employees, who are at the core and heart of our business, feel energised, are actively engaged and feel like they can grow at the same rate as Pleo does as a company.
But hold on, setting up a few "how to have a salary review" workshops won't do the trick. As a company we think about development holistically. We think of attributes like wholeness, authenticity, emotional awareness when we talk about People Growth. We want our employees to bring their whole self to work, so we believe investing in the growth of their whole selves is what will take Pleo to the next level.
Here's a glimpse into a "Day in the life of..". Historically we have put a lot of emphasis on growing our organisation from within and as example promoted Pleoer's onto the leader path, being first time managers. Whilst we had developed an internal leadership course, introduced a culture of feedback and sent managers on training courses - the experience of craftsmen still wasn't the same in all departments.
You'll be looking at setting standards of what people growth ascross all levels at Pleo look like and build programs around this. Our leadership style within the organisation is bottom up and this is also how we think our people will develop as such - in a collective effort of growth. And generally speaking, we want everyone, no matter if craftsmen or leaders within Pleo to have access to all development resources they need to get to their next level.
What does this role entail?
Being a true thought leader on what forward-thinking growth looking like, inspiring the team and all of Pleo in people-centred growth

Owning our approach to managing performance and career paths taking a holistic approach to how we ensure people get a fair, transparent development path

Working together with a broad set of internal stakeholders, such as Engineering, Sales, Payments, People & Lighthouse (our executive group)

Working with competence owners to introduce standards of best practices, such as 360 reviews, culture of feedback and career progression

Working with the rest of the People Growth team to find, revamp and introduce tooling that will facilitate easy-access learning

Developing workshop/coaching/mentor programs and enabling competence leads to run them

Mentor and coach our Strategic People Partners to embed our People Growth strategy across Pleo, and coach across the organisation
You'll thrive in this role if you
Have seen multiple learning/development or performance systems and understand how to build something great

Are able to scope, orchestrate, and deliver on complex deliveries from start to finish

Are a great people coach

Have strong stakeholder management skills

Are confident in owning the underlying framework, and have the skills to shape and develop it further

It's a plus if you've taken part of scaling up a company, but otherwise you must be able to thrive in ambiguity and a fast-paced, fast-changing environment
Your colleagues say that you
You are have strong conceptual and analytical problem solving skills

You love learning and can rally people around you to try new things with you

You care deeply about your colleagues and the environment they and you can thrive in

You are easy to work with and respected for your fast and high quality execution
Show me the Benefits
Your own Pleo card (no more out-of-pocket spending!)

Ability to work remotely (anywhere between the east coast of the Americas to European timezones)...

...or onsite if you want to (Copenhagen, Stockholm, London, Madrid, Montreal, Berlin, Lisbon)

Lunch is on us - whether you are working remote or at one of our offices 🍜

Private Health Insurance to ensure you're fit of body and mind to do your best work

Trips abroad for team camps. We've just been to

Costa Brava

, in Spain - we'd love to see you at the next one!

25 days holiday per year + your local public holidays

Paid parental leave - we want to make sure that we're supportive of families and help you feel that you don't have to compromise your family due to work 👶🏻

€2500 annual

Flex Benefits

budget (maybe you want to buy additional holidays, pay for the gym, book a professional coach or pay for part of your MBA - entirely up to you!). We know everybody prioritises different benefits. So, our

Flex Benefits

package lets you choose what best suits you. Ask us about what we offer; we'll be happy to outline more!
#LI-Remote
At Pleo, we use English for all our internal communication to keep everyone on the same page; please submit your application in English unless otherwise stated above.
Why work here?
Working at Pleo means you're working on something very exciting: the future of work. Through fintech we've seen a way to impact how people work; we think company spending should be delegated to all employees and teams, that it should be as automated as possible, and that it should drive a culture of responsible spending. Based on some pretty amazing Series C-round investment in 2021 we think we're onto something big.
So, in a nutshell, that's Pleo. Today we are a 500+ team, from over 54 nations, sitting in our Copenhagen HQ, London, Stockholm, Berlin, Madrid, Montreal, or Lisbon offices – and quite a few full-time remotes in 22 other countries! Being HQ'd out of Copenhagen means we're inspired by sensible things like a good work-life balance. If you don't work in the office with us we'll help you get up the best remote setup possible, and will fly you in for our amazing team camps ✈️
Things to look up about us
Sometimes, we win awards 🤩 🏆If you want to know how we hire company-wide, there's a post on our blog.Or have a sneak peek into what happens when get together for Pleo Team Camp on our YouTube 👈🏾Check out what we think about the realities of working remotely on our blog.No one says it quite like our customers. Hear what they have to say this week on Trustpilot.Also, check out Glassdoor if you'd like to hear about us from other people.
PS. we treat all candidates equally: If you are interested please apply through our application system - any correspondence should come from there! Our lovely support isn't able to pass on any calls/ emails our way - and this makes sure that the candidate experience is smooth and fair to everyone 🙂
When you submit the application the personal data in your application will be collected by Pleo as a data controller. Your personal data will be processed for the purposes of managing Pleo's recruitment related activities which includes setting up and conducting interviews and tests for applicants, assess and review such candidates and similar activities needed in the recruitment and hiring process. Your personal data will be shared with Greenhouse Software, Inc., a cloud services provider engaged by Pleo to help manage its recruitment and hiring process. For more information about how Pleo processes personal data and information about your rights etc, please see Pleo's Privacy Policy (link to: https://pleo.io/legal-terms/latest/privacy-policy/pleo-privacy-policy-en.pdf).
By submitting your application, you consent to Pleo processing your personal data for recruitment purposes and to store such personal data for up to 24 months, unless we receive a request of erasure of the data from you, in case Pleo would like to contact you regarding future job openings.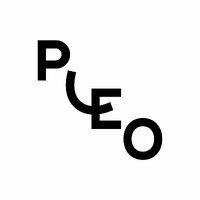 Pleo
Cette offre vous tente ?
Questions and answers about the offer
Ajouter aux favoris

Partager sur Twitter

Partager sur Facebook

Partager sur Linkedin