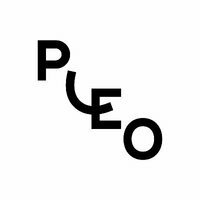 Pleo
Product Marketing Lead
L'entreprise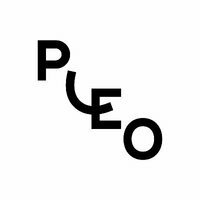 Pleo
SaaS / Cloud Services, Finance

Entre 250 et 2000 salariés
Le poste
Product Marketing Lead
Cette offre a été pourvue !
Who are they?
Pleo is a business expenses solution that empowers employees to buy the things they need for work, all while keeping a company's finance team in control of spending.
Through fintech we've seen a way to impact how people work; we think company spending should be delegated to all employees and teams, that it should be as automated as possible, and that it should drive a culture of responsible spending.
20,000+ companies and 150K+ users across Europe are already trusting Pleo.
Job description
Are you a product launching legend with tons of PMM experience, looking for a huge challenge at one of Europe's most exciting companies? Well, then, we should talk.
Pleo is a spending and expenses management solution, used and loved by thousands of companies across Europe. We have big plans for 2022, so we're looking for a Product Marketing Lead who can set the standard for what world-class product launches look like.
You'll be well versed in leading product marketing initiatives at both a global and local level. Product, Sales, Customer Success and Support are your best friends in the business. And you're a natural storyteller, eager to spread the word about how Pleo is transforming company culture and saving business leaders time and money every single day.
Keep on reading if you're looking for a high-impact role, working with a customer-obsessed and (we like to think) super friendly team.
You'll thrive in this role if...
You're an expert in product marketing best practices and emerging trends.

You get a kick out of leading cross-functional projects and campaigns

You leave no stone unturned when it comes to conducting market, competitor and customer research to gather insights and assess market opportunities.

You're experienced in creating value propositions and messaging strategies.

You've led product and feature launches from conception phase to announcement and adoption.

You know how to provide solid market intel for Product using best-in-class tools.

You are curious, technologically savvy and not afraid of getting hands-on in the details. You probably dismantled things as a child, to see how they worked. You want to know how things work!

You know how to design an experiment and measure what matters

You're a strong communicator, be it writing copy for marketing collateral or presenting to leadership.
Things you'll be doing
Partner with Product, Sales and the wider Marketing team to establish a framework for conducting world-class product launches.

Become the go-to expert in the GTM organisation for the Pleo product.

Coaching the wider Product Marketing team on what excellent looks like.

Partner with Product to build, ship and grow features that our customers will love.

Ensure content and campaign strategies are centered around Pleo customers' buying needs.

Be responsible for the creation and launch of product playbooks such as: market requirements, sales enablement plans and launch plans.

Oversee the process for creating product positioning, value propositions and messaging that resonates with our buying audience.

Become a conduit between Product and the GTM teams (Sales, Success, Marketing, RevOps) at Pleo, ensuring departments are aligned and working towards the same goals.
What have we got to offer?
Your own Pleo card, so you can get the things you need to do great work

Lots of internal Learning & Development opportunities – but if you see something external, the backing to pursue it

An energetic social side to work, from office events to book clubs on Slack

Regular company-wide Team Camps – the last one was in Spain

… And if you're working from a Pleo office, lunch is on us
We know everybody prioritises different benefits. So, we have a benefits package that lets you choose what best suits you. Ask us about what we offer, we'll be happy to outline more.
About Pleo
Pleo is a spending solution for forward-thinking teams. Our product is built on trust and transparency, not top-down control – so we make sure our own culture matches.
We're growing fast, so you'll learn a lot and collaborate with brilliant people every day. We're champions of flexible working and work hard to make that a success.
We launched our smart company cards and expense management system in Copenhagen in 2015. From there, we've grown to a team of 400+, either based in one of our five European offices or working remotely.
The best Pleo is a diverse and inclusive Pleo – and we hire with that in mind.
Product Marketing Lead
At Pleo, we use English for all our internal communication to keep everyone on the same page; please submit your application in English unless otherwise stated above.
We're on a mission to make everyone feel valued at work. That's only achievable if our team reflects the diversity of the world around us - and that starts with you, hitting apply, even if you are worried you might not tick all the boxes! We embrace and encourage people from all backgrounds to apply - regardless of race/ethnicity, colour, religion, nationality, gender, sex, sexual orientation, age, marital status, disability, neurodiversity, socio-economic status, culture or beliefs.
Not everyone interviews the same: if you have accessibility needs that you would like us to know about, send an email to our Inclusion team at belonging@pleo.io and we'll make sure to design an interview format that works for you.
Why work here?
Working at Pleo means you're working on something very exciting: the future of work. Through fintech we've seen a way to impact how people work; we think company spending should be delegated to all employees and teams, that it should be as automated as possible, and that it should drive a culture of responsible spending. Based on some pretty amazing Series C-round investment in 2021 we think we're onto something big.
So, in a nutshell, that's Pleo. Today we are a 500+ team, from over 54 nations, sitting in our Copenhagen HQ, London, Stockholm, Berlin, Madrid, Montreal, or Lisbon offices – and quite a few full-time remotes in 22 other countries! Being HQ'd out of Copenhagen means we're inspired by sensible things like a good work-life balance. If you don't work in the office with us we'll help you get up the best remote setup possible, and will fly you in for our amazing team camps ✈️
Things to look up about us
Sometimes, we win awards 🤩 🏆If you want to know how we hire company-wide, there's a post on our blog.Or have a sneak peek into what happens when get together for Pleo Team Camp on our YouTube 👈🏾Check out what we think about the realities of working remotely on our blog.No one says it quite like our customers. Hear what they have to say this week on Trustpilot.Also, check out Glassdoor if you'd like to hear about us from other people.
PS. we treat all candidates equally: If you are interested please apply through our application system - any correspondence should come from there! Our lovely support isn't able to pass on any calls/ emails our way - and this makes sure that the candidate experience is smooth and fair to everyone 🙂
When you submit the application the personal data in your application will be collected by Pleo as a data controller. Your personal data will be processed for the purposes of managing Pleo's recruitment related activities which includes setting up and conducting interviews and tests for applicants, assess and review such candidates and similar activities needed in the recruitment and hiring process. Your personal data will be shared with Greenhouse Software, Inc., a cloud services provider engaged by Pleo to help manage its recruitment and hiring process. For more information about how Pleo processes personal data and information about your rights etc, please see Pleo's Privacy Policy (link to: https://pleo.io/legal-terms/latest/privacy-policy/pleo-privacy-policy-en.pdf).
By submitting your application, you consent to Pleo processing your personal data for recruitment purposes and to store such personal data for up to 24 months, unless we receive a request of erasure of the data from you, in case Pleo would like to contact you regarding future job openings.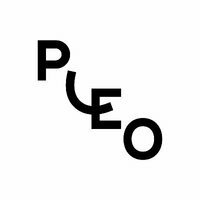 Pleo
Cette offre vous tente ?
Questions and answers about the offer
Partager sur Linkedin

Partager sur Facebook

Partager sur Twitter