La tribu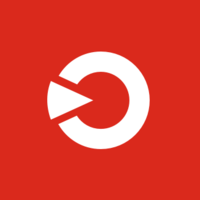 Outsight
Cette offre a été pourvue !
About
En anglais Outsight signifie la capacité de voir et comprendre clairement les éléments extérieurs. Ce nom n'a pas été choisi au hasard. Outsight est une entreprise innovante spécialisée dans le «Real-Time 3D Situation Awareness».
Outsight développe des solutions uniques de traitement de données Lidar, permettant aux machines (tous types de véhicules et des robots mobiles) et aux infrastructures intelligentes (hubs de transport, sites, sécurité routière …) d'avoir un niveau de compréhension inégalé de leur environnement .
Leur technologie a été choisie par des clients emblématiques aux Etats-Unis, en Europe et en Asie dans de nombreux domaines (Véhicule Autonome, Industrie, ITS, Drones, Off-Road…)
Ses bureaux sont situés à Paris, Sophia-Antipolis, San Francisco et Helsinki. La société est en pleine croissance, avec un doublement des effectifs prévu dès cette année.
Job description
Outsight means "the ability to see and understand external things clearly."
We are an innovative company specialized in delivering "Real-Time 3D Situation Awareness." We've developed unique solutions for processing LiDAR data in real-time as well as other laser-related technologies.
We enable an unprecedented level of perception and semantic capabilities for both smart machines, like vehicles & mobile robots, and smart infrastructure projects like transportation hubs, venues, roads, and more. Our solutions are employed by prestigious clients across the US, Europe, and Asia in a range of applications that include autonomous cars, industrial automation, ITS, drones, off-road vehicles, and more.
We have offices in Paris, San Francisco, Helsinki, and Sophia Antipolis. We are looking for best-in-class professionals in several fields to join our fast-growing team.
About the job :
Development of the Back and Front end (visualization and control) in JavaScript (Express, Vue / React).
Architecture development: Dockers, port forwarding, tunneling, ….
Set up and manage tools and SW under Linux (configuration and test tools and scripts, etc.).
Set up the deployment and release process to the customer.
Preferred experience
Profile needed :
Master degree from an Engineering School or University equivalent with a specialization in computer science, you are independent, you know how to break down problems, their scientific and technical aspects in order to develop truly innovative technologies.
Web knowledge (Http, Socket / Web Socket, client server)
Javascript (Express, Vue / React, ThreeJS, Node)
Good knowledge of containers and associated solutions (Docker / Docker Compose)
You master Sql databases
Linux / Network skills.
Good level of English.
Why join us?
The opportunity to work in an international start-up on the rise with significant resources and high growth.
The possibility of working with dynamic, experienced and multidisciplinary teams.
The prospect of growing in responsibility with the business.
The pride of participating in the creation of a whole new generation of 3D perception solutions.
A position in which you can grow quickly and express your creativity & potential.
Working with visionary and passionate management.
Outsight is an Equal Employment Opportunity employer that pursues and hires a diverse workforce. Outsighters don't make employment decisions on the basis of race, color, religion, ethnic or national origin, nationality, sex, gender, gender-identity, sexual orientation, disability, age, military status, or any other basis protected by local, state, or federal laws. Outsight also strives for a healthy and safe workplace, and prohibits harassment of any kind. If you have a disability or special need that requires accommodation, please let us know.
Meet the team
This content is blocked
Youtube cookies are required to show you this content
Questions and answers about the offer
Ajouter aux favoris

Partager sur Twitter

Partager sur Facebook

Partager sur Linkedin