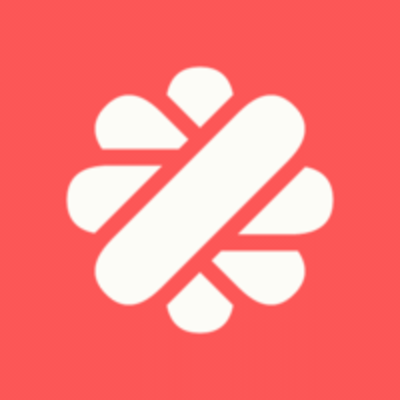 Malt
SMB Sales Manager France
CDI

 

Télétravail partiel possible

Éducation :

Non spécifié

Expérience :

Non spécifié
L'entreprise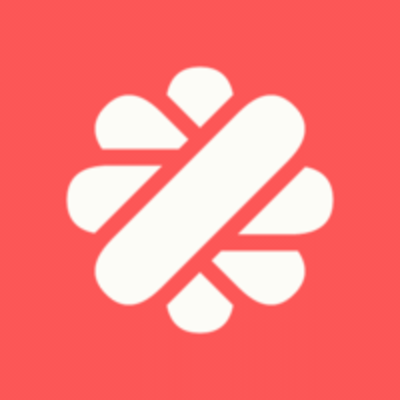 Malt
Recrutement

Entre 250 et 2000 salariés
Le poste
SMB Sales Manager France
CDI

 

Télétravail partiel possible

Éducation :

Non spécifié

Expérience :

Non spécifié
Who are they?
Malt is the fastest-growing European marketplace connecting over 320 000 freelancers with more than 40 000 clients in search of talent to contribute to their projects. Our platform provides a simple and secure one-stop shop for all the administrative, legal, and payment processes involved in freelancing.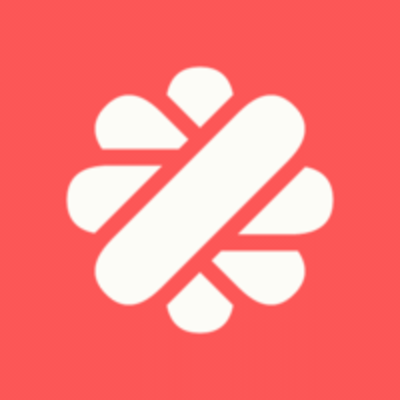 Visit the profile
Meet Meg-Anne, Senior Product Marketing

Rencontrez Adrien, Senior Product Manager
Job description
Discover our galaxy 🪐
Since 2013, when Malt was founded by Vincent Huguet and Hugo Lassiège, we have become Europe's fastest-growing freelance marketplace. 
By acquiring Comatch (the Berlin-based leading marketplace for top freelance management consultants and industry experts) in 2022, we're now home to a dynamic community of 430k+ freelancers, 50k+ companies, and 500+ Malters.
At Malt, we believe that success is powered by the perfect combination of the right people, the right team, and the right projects.
To do this, we've built the industry's leading freelance management solutions—all on a powerful, AI-driven tech platform—to match companies with the right freelance talent. But we're more than just a connector. Our marketplace streamlines freelancer-client communications, simplifies administrative and legal tasks, expedites invoicing and payments, and so much more. It's all about giving both freelancers and companies added peace of mind, so that every experience on Malt is nothing less than (inter)stellar.
Today, our company is growing fast! We need people like you to help us write this next chapter. So, if you're up for a rewarding challenge, don't wait—get your ticket to planet Malt today. Because together, we can change the world of work.
We are a tech company with a human approach 👽
- Strong company culture fueled by 500+ Malters from 40 countries
- Offices in France, Germany, Spain, Belgium, United Kingdom, the Netherlands and the Middle East
- Committed to equality and diversity (50% of people managers are women)
- Strong career path policies allowing all Malters to develop and grow equally
- Backed by renowned investors including ISAI, Eurazeo Growth, Goldman Sachs and BPI France
- Recognized twice by LinkedIn as one of the best start-ups to work at
Explore your future career 🔭
About The Role:
Following a Series C round of funding, Malt is scaling up fast and expanding our top-performing Sales team in order to accelerate our growth. 
The SMB Sales department has ambitious objectives to achieve this year. In order to do so, we are looking for an experienced Sales Manager based in Paris to lead a team of dynamic Sales representatives. 
You will closely collaborate with a second SMB Sales manager in France, sharing this huge responsibility of the most mature country for SMBs in Malt. The total team SMB France will be 16 Full Time Employees by the end of 2023. 
You will manage part of the France team and work together with the other sales manager on projects to accelerate the growth of SMB FR. You will report directly to our SMB Director EMEA.
Management and Leadership:
- Manage a team of around 8+ FTEs by the end of 2023 through weekly team meetings, 1 on 1s, business reviews, offsites, challenges, and more
- Provide frequent feedback and discuss career paths, development plans, objectives, etc
- Define your recruitment needs and participate in screenings, interviews, and panels
Territory planning & portfolio management:
- Allocate territories, accounts, and objectives to your sales reps with Sales Ops support to reach and surpass targets
- Accurately report and forecast business activity as requested by the SMB Director
Sales excellence:
- Understand the key challenges of your BU sectors to become your clients' business partner
- Grow and maintain a network of key players in the French Tech ecosystem to accelerate your team's deals
- Attain and lead key meetings with C-Level interlocuteurs 
- Lead by example by co-leading strategic meetings and c-levels discussions with your Sales reps and by mastering Malt's sales pitch, product and sales tools
- Act as a coach with your team by sharing your strong expertise in account development
Interactions and partnerships cross-teams:
- Partner with Sourcing, Community, Marketing, and Sales Ops teams to give your Sales reps more leverage to sell
- Give feedback to the Product team to improve Malt's solution according to your client's needs
- Share best practices across all Malt Sales teams and European Sales team ( SMB & Corpo )
Preferred Experience:
Strong sales experience, overcoming hurdles with clients and 120% committed to achievement
Strong management skills: ability to recruit, train & empower your team, you know how to adapt your management style to the person and situation
Solid hunting and farming skills, able to handle meetings with C-Levels
Data-driven, process-oriented and results-focused
Expertise in SMB sales cycles and inbound / outbound lead generation on that segment is a plus
Fully fluent level of French & English and comfortable in a dynamic international environment
Soft Skills:
Ambitious and supportive of your team 
Good listening skills and ability to adapt to the different personalities, situations, and needs of a diverse team
Capable of giving constructive feedback
Able to define an annual plan and to monitor plan execution
Our Recruitment process:
First call with Renée, our Talent Acquisition Manager, to get to know each other better
A first interview with Pauline, our Director SMB EMEA, to discuss your experience in more detail, answer situational questions and better present the role
A business case with Pauline & Nicolas, our GM SMB, to evaluate your hard skills
Two final interviews with Nicolas (GM SMB) and Reda (GM France) to give you an overview of Malt's strategy
Malt is the perfect space to thrive personally and professionally 💫
- Onboarding: Before easing into your new role, you'll spend your first week learning about our culture, products, and services with other onboardees at our office in Paris
- Equity: Every Malter is entitled to stock options 
- Lunch vouchers: €9/day on your Swile card.
- Transportation: 50% reimbursement (any type of transport)
- RTT: From 8 to 12 days off
- Malt sabbatical: After three years of service, every malter is entitled to  one month of sabbatical leave.
- Free books: If you're interested in learning more about any topic relevant to Malt's business, just tell us the books you'd like to read, and we'll order them for you—without any questions asked or approval processes to follow.
- Remote work: Hybrid remote policy
- Annual off-sites: Les Arcs, Amsterdam, Ibiza… Where next ?
Ready? Get your ticket to Malt 🪐 
Questions and answers about the offer