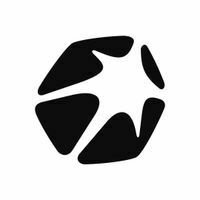 LUNI
People Ops Manager
CDI

 

Bordeaux

Télétravail partiel possible
L'entreprise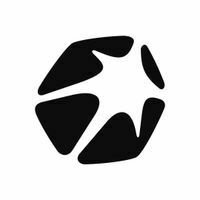 LUNI
Application mobile, Design, Sport

Entre 15 et 50 salariés
Le poste
People Ops Manager
CDI

 

Bordeaux

Télétravail partiel possible
Cette offre a été pourvue !
Who are they?
At Luni, we aim to improve people's everyday lives. And we create brands and experiences that do just that.
We're all about quality content. Distinctive design. And making sure everything we create is useful.
We embark on projects and develop products on subjects that inspire us, like sport, health, and creativity. Luni is one of the top ten app publishers with millions of users worldwide.
Some of our creations we are most proud of: 👟 Fitness Coach, Omada, 📸 Photo Studio.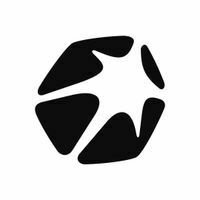 Visit the profile
Meet Justine, Head of People Culture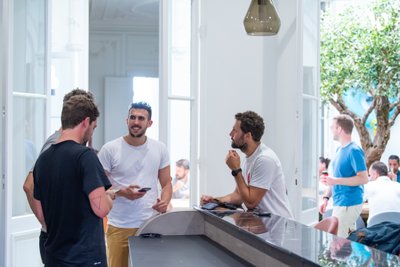 Meet Jules, Brand Designer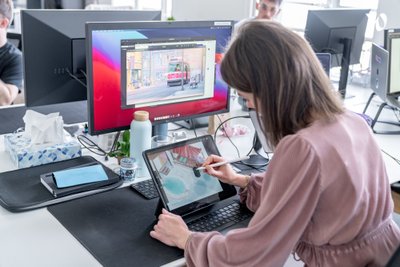 Meet Anaïs, Content Creator Manager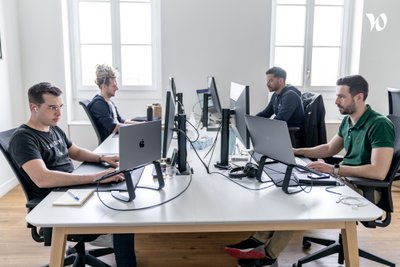 Job description
We are looking for someone who will embody Luni's values and propose improvements to our internal processes, including the implementation of new tools to automate as many processes as possible.
This is a full-time role that can be held from one of our French hubs (Bordeaux/Paris).
⭐️ Here is a snapshot of your responsibilities ⭐️
🎯 People Administration
• Be responsible for all HR related tasks from the arrival to the departure of employees.
º Prepare and ensure the execution of employment contracts - in conjunction with our lawyer if specific cases require legal expertise
º Ensure the registration of newcomers in all Luni systems and tools: HR system (Payfit), health insurance (Alan), Notion, Slack, etc.
º Manage departures (end of access & contract)
• Supporting specific company processes such as the election of the CSE, annual declarations, approaches to the OPCO for training requests, etc.
• Be the main contact for all internal HR related issues (sick / maternity / paternity leave, vacations, transport, certificates, etc.)
🪶 Payroll
• Manage payroll and benefits for both French and international resources (with the help of international partners)
• Ensure monthly and annual social declarations (DUE, mutual insurance, etc.)
💫 Who you are
• You have knowledge of labor law and payroll management
• You are able to cover a broad range of administrative skills.
• You have very good verbal and written communication skills in French and English.
👉 Equal opportunity employer 
Research shows that women and other marginalized groups tend to only apply for a job when they meet every single criteria. Does this role sound like it was made for you, yet you don't check every box? Reach out anyways! We're an equal opportunity employer and are dedicated to fostering an inclusive and diverse environment for employees from all walks of life. We hire based on talent, and we're proud of our global perspective.
👐 Our commitment to you 
• Work with a team inspired by creativity and iteration.
• Take part in the development of projects and products used daily by millions of users all over the world.
• Keep learning and growing with access to a learning & development budget (via Simbel), and attending inspiring conferences, seminars, and workshops.
• Enjoy our offices in Bordeaux (Luniplex) and Paris (Lunipod), and choose where you work: Bordeaux, Paris, both, in remote when you need.
• Connect with your team by joining fitness classes held conveniently at the office, after-work parties, and team-building activities. 
💝 Your perks 
• Mutual insurance Alan with 100% coverage (child and spouse included).
• CESU vouchers to pay for personal services activities: household helper, childcare, pet sitting, etc.
• Tailor-made lunches: Swile card to eat at  restaurants, daily meal vouchers, and a homemade brunch every Friday with the team.
• PEE / PERCO: Employee Savings and Retirement plans abounded by Luni at 300%.
• A place in the nursery close to your home or workplace, thanks to "Choisir-ma-crèche".
• Full access to  Lumm (mental health) and Vendredi (corporate citizenship) platforms.
 👀 To know more Luni and our ambitions, you can listen to these two podcasts (in French)
🎙Adrien Miniatti - Son parcours, la création de Luni, leur modèle particulier et plus by Yacine Sqalli - "Dans la tête d'un.e CEO" - Last 45 min
🎤Adrien Miniatti - Créer en 3 ans un leader mondial autofinancé par l'Appstore by Matthieu Stefani - "Generation Do it Yourself" - Last 3h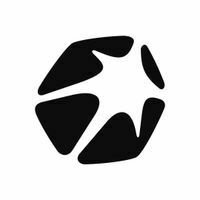 LUNI
Cette offre vous tente ?
Questions and answers about the offer
Partager sur Linkedin

Partager sur Facebook

Partager sur Twitter