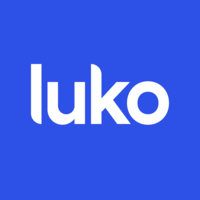 Luko
Marketing & Communication - Internship
Stage

 

Berlin

Télétravail ponctuel autorisé

Bac +3
L'entreprise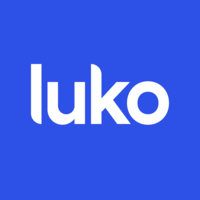 Luko
Intelligence artificielle / Machine Learning, FinTech / InsurTech

Entre 50 et 250 salariés
Le poste
Marketing & Communication - Internship
Stage

 

Berlin

Télétravail ponctuel autorisé

Bac +3
Qui sont-ils ?
Luko est l'assurance qui connaît la croissance la plus forte en Europe et la première néo-assurance en France.
La mission de Luko est simple : transformer un secteur perçu comme un mal nécessaire en un service qui protège réellement.
Au-delà de la protection des individus, l'assurance doit être au service de la société : elle doit être un allié de la planète et de ses enjeux environnementaux.
Nous pensons que l'assurance doit être simple, transparente et utile.
Notre obsession ? Offrir une expérience incroyable à nos assurés. Luko ne se contente pas d'assurer : nous travaillons sur la prévention. Nous construisons les meilleures technologies alimentées par l'IA afin de prévenir les sinistres chez nos assurés.
En trois ans, nous avons convaincu plus de 300 000 utilisateurs de nous faire confiance. Nous sommes soutenus par quelques-uns des plus grands fonds de capital-risque (EQT Ventures, Accel, Founders Fund, Speed Invest, Xavier Niel, etc.) et avons levé plus de 70 millions d'euros en séries A et B.
Nous sommes une équipe de plus de 220 talents ambitieux et créatifs désireux de réinventer une industrie entière. Nous recherchons d'autres talents motivés et qui souhaitent avoir de l'impact afin de développer Luko en Europe. Nous nous engageons pour l'égalité d'accès à l'emploi, l'inclusion et la diversité au sein des équipes.
Êtes-vous prêt à rejoindre notre aventure ?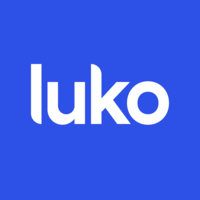 Visiter le profil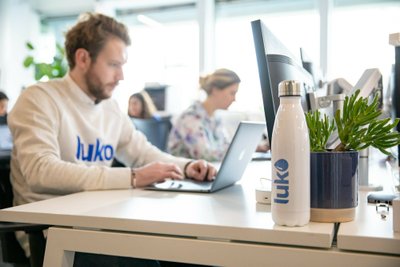 Rencontrez Constance, VP Growth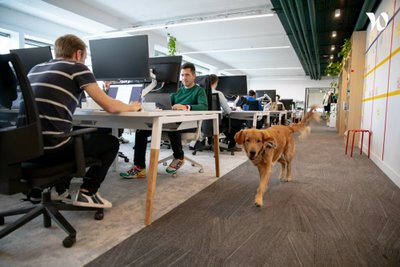 Rencontrez Daria, Junior Product Manager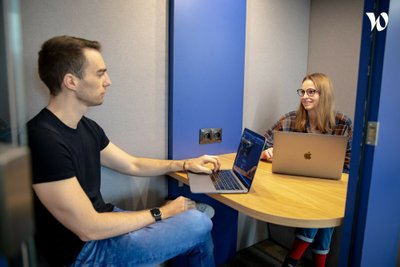 Descriptif du poste
 As part of User Acquisition, you will primarily work on Luko's growth via the acquisition of new customers and launching new insurance products. Through different channels, this squad is responsible for creating diverse advertising campaigns, building new partnerships and creating our Luko brand that represents us as we are: reliable, caring, committed, accessible and ever-evolving.
 

Your mission in the team?
As the Brand & Marketing Intern, you will be supporting the brand team in managing briefs and following up on content production with internal (or external) designers and providers. You'll help with operational project implementation but also work in collaboration with other teams at Luko to address their creative content needs. You'll also be contributing to improving our process and tools, helping the brand team to make our brand shine both internally and externally.
Receive and review the design briefs from other teams internally / externally
Manage the flow of design content requests, and monitor production and delivery: book resources according to types and volumes, prioritize topics each week according to the roadmap defined by the brand and perf team, check that the formats delivered meet the technical specs
Follow up on the operational implementation of the subjects where the brand is in support by using the tools available and respecting the brand guidelines (landing page creations, co-branded content, etc.)
Help promoting our brand style and guidelines internally and externally by helping to build and feed our brand tools (icon library, guidelines, brand's process, tone of voice, etc.)
Help the brand team find new cool and creative initiatives to launch in order to meet our objectives and make our brand shine
Coordinate video projects with project owners and design team (assist the brand team during shootings, follow up during editing and ensure all videos respect our brand guidelines and tone of voice)
What you will need to be successful?
You are fluent in French and you have good communications skills in English

You are enrolled or graduating from a business school/university.  
You have at least one previous experience in communication or marketing with a minimum knowledge of content creation
You are passionate about the brand and comms environment 
You have natural communication and interpersonal skills, written & spoken
You have a high level of organisation, a structured approach and an ability to handle multiple topics at once
You have a creative mind and are confident working in fast-paced and ambiguous environments
You have a genuine team spirit, enjoying small structures where ownership and scope will evolve
What is in it for you?
Be part of the fastest growing insurtech in Europe
Be part of the #1 French scale-up to work for in terms of well-being
Nice perks (meal vouchers, m

ental health support with Moka.care

etc.)
Evolve in a stimulating and challenging environment
Share and learn with a passionate and diverse team
Friendly team and offices in Paris and Madrid
Remote friendly (see our No Border Policy)
Our recruitment process:
Who are we?
Luko is the fastest growing Insurance in Europe and France's #1 Neo Insurance.
Today, Luko's mission seems obvious: to transform insurance from an industry perceived as a necessary evil to a service that truly protects.
Beyond the protection of individuals, insurance must serve society. It should be an ally to the planet and to its environmental issues.
We believe that insurance must be simple, transparent and useful.
Our obsession? Delivering an incredible insuree experience. Luko is not just about insuring, but also about preventing issues. We are building the best AI-powered technologies to avoid accidents in every European home.
In 5 years, we have convinced over 300 000 users to trust us. We are backed by some of the most incredible VCs (EQT Ventures, Accel, Founders Fund, Speed Invest, Xavier Niel, etc.) and raised more than 70M€ in Series A & B.
We are a team of 250 ambitious & creative talents eager to reinvent an entire industry and committed to equal access to employment, inclusion and diversity within the teams.
You've read all the way, you may as well apply!
Our company-wide communication language is English (written & spoken).
We would therefore appreciate it if you could send us your application's content (CV, cover letter, portfolio…) in english.
If you have any questions take a look at our Luko open handbook to find out more about who we are, what we do and how we work
Belonging: Diversity, Inclusion & Equity
We believe inclusion is the result of ongoing commitment. We want to build an authentic environment, open to everyone regardless of nationality, physical ability, family structure, age, socio-economics, civil status, sexual orientation, gender identity, ethnic origin, religion, belief or anything else that makes your life experience unique. We are continuously working to create a diverse, equitable and inclusive environment, where everyone has a space to thrive. To encourage this philosophy we have put in place policies to support this mindset, you can read more about this here.
Questions et réponses sur l'offre
Ajouter aux favoris

Partager sur Linkedin

Partager sur Facebook

Partager sur Twitter
D'autres offres de Marketing
Ces offres peuvent vous intéresser !
FREENOW (formerly Kapten)