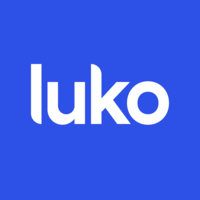 Luko
Fraud Manager Apprentice (m/f/d)
Alternance

 

Paris

Télétravail ponctuel autorisé

> 6 mois
L'entreprise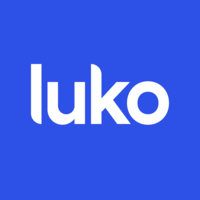 Luko
Intelligence artificielle / Machine Learning, FinTech / InsurTech

Entre 50 et 250 salariés
Le poste
Fraud Manager Apprentice (m/f/d)
Alternance

 

Paris

Télétravail ponctuel autorisé

> 6 mois
Qui sont-ils ?
Luko est l'assurance qui connaît la croissance la plus forte en Europe et la première néo-assurance en France.
La mission de Luko est simple : transformer un secteur perçu comme un mal nécessaire en un service qui protège réellement.
Au-delà de la protection des individus, l'assurance doit être au service de la société : elle doit être un allié de la planète et de ses enjeux environnementaux.
Nous pensons que l'assurance doit être simple, transparente et utile.
Notre obsession ? Offrir une expérience incroyable à nos assurés. Luko ne se contente pas d'assurer : nous travaillons sur la prévention. Nous construisons les meilleures technologies alimentées par l'IA afin de prévenir les sinistres chez nos assurés.
En trois ans, nous avons convaincu plus de 300 000 utilisateurs de nous faire confiance. Nous sommes soutenus par quelques-uns des plus grands fonds de capital-risque (EQT Ventures, Accel, Founders Fund, Speed Invest, Xavier Niel, etc.) et avons levé plus de 70 millions d'euros en séries A et B.
Nous sommes une équipe de plus de 220 talents ambitieux et créatifs désireux de réinventer une industrie entière. Nous recherchons d'autres talents motivés et qui souhaitent avoir de l'impact afin de développer Luko en Europe. Nous nous engageons pour l'égalité d'accès à l'emploi, l'inclusion et la diversité au sein des équipes.
Êtes-vous prêt à rejoindre notre aventure ?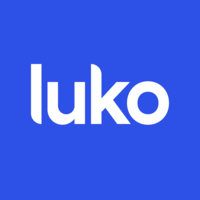 Visiter le profil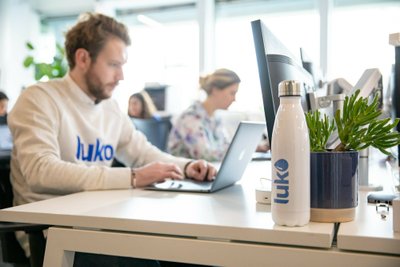 Rencontrez Constance, VP Growth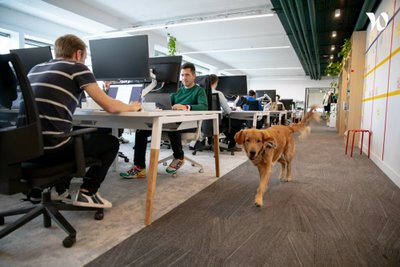 Rencontrez Daria, Junior Product Manager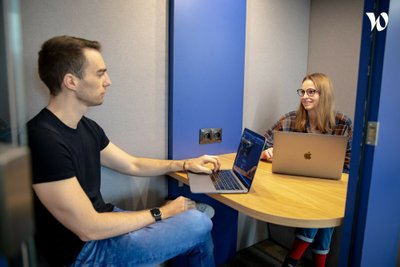 Descriptif du poste
Your mission in the team?
As part of Moment of Truth, you are the point of contact for our customers. Together with the tech team, the Claims team and the Customer Service team, you will be responsible for always providing a simple, transparent and caring service for our customers.

As part of the new fraud department at Luko, your mission will include the following tasks :

Complete fraud reviews within the given Service Level Agreement
Work in collaboration with the other teams fighting against fraud
Carry out the necessary investigations and legal control actions on reported cases of irregularities and fraud
Analyze the cases reported by claims / Cs teams
Participate in the improvement of detection tools (score, fraud guardian, process)
Ensure the reporting and follow-up of action plans
What you will need to be successful?
A curious and open mindset with a taste for investigation
Agility and great organization skills to ramp up quickly on a new technical and tooling environment
A good written and oral expression in French and English to communicate with the team and with our customers to manage conflicts
Ingenuity and a sense of creativity (you will imagine new scenarios to build a new algorithm to detect fraud for ex. )
A first experience, background or an appetence for insurance, claim management and the fight against fraud. If you feel like this could be a great opportunity for you, do not hesitate to apply even if you don't have experience in insurance, we'd really love to hear from you!
You are enrolled or graduating from a business school/university and you are looking for an apprenticeship (this role can lead to a permanent position afterwards)
What is in it for you?
Be part of the fastest growing Insurtech in Europe
Be part of the #1 French scale-up to work for in terms of well-being
Nice perks (meal vouchers, mental health support with Moka.care, learning and development courses, and many more.)
Work-Life balance and unlimited days off
Evolve in a stimulating and challenging environment
Share and learn with a passionate and diverse team
Friendly team and offices in Paris, Madrid & Berlin
Remote friendly (see our No Border Policy)
The Recruitment Process?
1. Introduction interview with Marie-Colombe, Lead Escalation Team (fraud, complaints & risk management))
2. Case study and debrief with Marie-Colombe and Clotilde (current Fraud manager apprentice)
3. Lukofit interview with Alison, member of the People team
Who are we?
Luko is the fastest growing Insurance in Europe and France's #1 Neo Insurance.
Today, Luko's mission seems obvious: to transform insurance from an industry perceived as a necessary evil to a service that truly protects.
Beyond the protection of individuals, insurance must serve society. It should be an ally to the planet and to its environmental issues.
We believe that insurance must be simple, transparent and useful.
Our obsession? Delivering an incredible insuree experience. Luko is not just about insuring, but also about preventing issues. We are building the best AI-powered technologies to avoid accidents in every European home.
In 5 years, we have convinced over 300 000 users to trust us. We are backed by some of the most incredible VCs (EQT Ventures, Accel, Founders Fund, Speed Invest, Xavier Niel, etc.) and raised more than 70M€ in Series A & B.
We are a team of 250 ambitious & creative talents eager to reinvent an entire industry and committed to equal access to employment, inclusion and diversity within the teams.
You've read all the way, you may as well apply!
Our company-wide communication language is English (written & spoken).
We would therefore appreciate it if you could send us your application's content (CV, cover letter, portfolio…) in english.
If you have any questions take a look at our Luko open handbook to find out more about who we are, what we do and how we work
Belonging: Diversity, Inclusion & Equity
We believe inclusion is the result of ongoing commitment. We want to build an authentic environment, open to everyone regardless of nationality, physical ability, family structure, age, socio-economics, civil status, sexual orientation, gender identity, ethnic origin, religion, belief or anything else that makes your life experience unique. We are continuously working to create a diverse, equitable and inclusive environment, where everyone has a space to thrive. To encourage this philosophy we have put in place policies to support this mindset, you can read more about this here.
Questions et réponses sur l'offre
Ajouter aux favoris

Partager sur Linkedin

Partager sur Facebook

Partager sur Twitter
D'autres offres de Customer Success
Ces offres peuvent vous intéresser !
Action Logement

Alternance

Paris 13e - Grand Seine

Bloomin

Alternance

Télétravail partiel possible

Simplis

Alternance

Télétravail partiel possible

Inetum

Alternance

Télétravail total possible
Voir toutes les offres