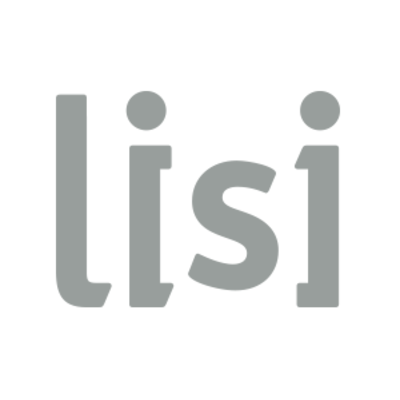 LISI
AUTOMATION OPERATOR-MC11501 MONADLOC CELL
CDI

 

Éducation :

Non spécifié

Expérience :

Non spécifié
L'entreprise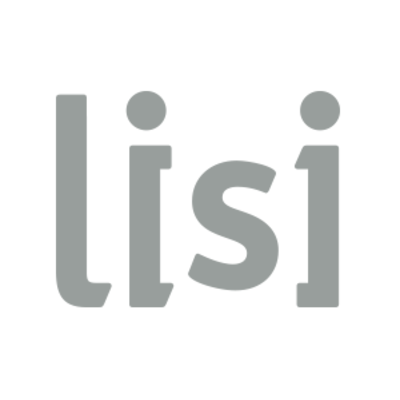 LISI
Pharmaceutique / Biotechnologique, Aéronautique / Spatiale, Automobile

> 2000 salariés
Le poste
AUTOMATION OPERATOR-MC11501 MONADLOC CELL
CDI

 

Éducation :

Non spécifié

Expérience :

Non spécifié
Who are they?
LISI is a global industrial group. It specializes in the manufacture of high value-added assembly and component solutions for the aerospace, automotive and medical industries.
LISI is a partner of the largest global players, and is driven by its long-term family values. The Group innovates and invests in the research and development for the products of tomorrow to meet the needs of its clients, especially in terms quality, safety and performance.
How does LISI stand out? By relying on two strategic orientations: innovation and operational excellence, while integrating a strong CSR culture.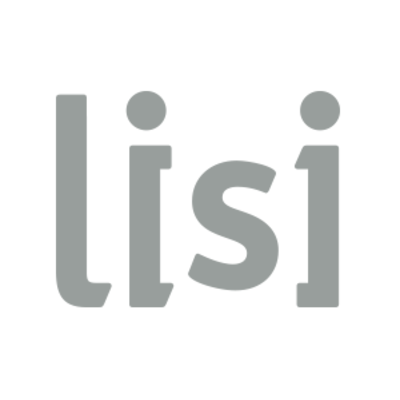 Visit the profile
Rencontrez Arnaud, Directeur Technique BGSMC Research Development & Technology

Rencontrez Pauline, Marketing & Innovation Strategy Manager

Rencontrez Marc Antoine Ingenieur robotique and automatisme
Job description
SUMMARY
Responsible for operating multiple automation assembly machines to assemble aerospace components into one final product, ensuring that quality of the product meets Company standards and production goals are achieved.
To perform this job successfully, an individual must be able to satisfactorily perform each essential requirement, represents the knowledge, skill, and/or ability. This document does not create an employment contract, implied or otherwise, other than an "at will" relationship.
ESSENTIAL DUTIES AND RESPONSIBILITIES
Other duties may be assigned. Reasonable accommodation for disabilities may be made for one or more of the following:
• Operates multiple automation assembly machines, ensuring that quality of the product meets Company standards and production goals are achieved.
• Monitors machine control interface (computer screen) for messages and follows commands to ensure consistent flow of production, minimizing down-time of machines.
• Performs basic troubleshooting and makes necessary adjustments such as; clearing jams, adjusting airflow, fine-tune speed of feeder bowls, etc..
• Communicates verbally and/or in writing with Supervision and peers detailed information pertaining to machine activity including; repeat issues, abnormalities, problems with control interface, and changes in sounds and/or appearance of the process.
• Assists with machine changeovers, taking in to account the necessary tooling and adjustments required for the next job.
• May perform other Light Fabrication operations such as running; drill presses, arbor presses, punch presses, spinning machines, and/or hand assembly including sorting to support production schedules.
• Reads blueprint or Manufacturing Order (MO) for product specification such as; dimensions, tolerances, number or parts to be formed, and tooling instruction on type tooling required.
• Inspects product using calipers, micrometer, scales, templates, or other measuring instruments to verify conformance to blueprint or manufacturing instructions.
• Records information such as; first article inspection, in-process inspection, number of products tested, meter readings, and dates and times of work piece production.
• Able to recognize cosmetic non-conformances based on Company specifications such as; burrs, galling, cracked edges, slug marks, dimensional changes in production parts and initiate action to prevent non-conformance such as stopping the machine and notifying the Lead person or Supervisor.
• Operates Shop Floor System and records MO information.
• Follow all 5S department procedures which include but are not limited to; keeping floors clean of oil and debris, returning tools to proper locations, organize part pans, and performs other housekeeping duties.
• Attends all required job related training (internal and external).
• Continually exemplifies and is an advocate of LISI Aerospace's Vision, Mission, and Guiding Principles as stated in LISI Aerospace's Team Member Handbook.
• Champions and participates in the LEAP (LISI Excellence Achievement Program) in support of the Company's commitment to continuous improvement in the areas of; HSE, Quality, and Production.
• Responsible for complying with the rules and regulations set forth by Federal, Local, and State government, LISI Aerospace, and HSE Procedures.
• Other duties may be assigned.
WAYS OF WORKING, EXPERIENCE, AND BEHAVIORS
To perform the job successfully, an individual should demonstrate the following competencies:
• Analytical – Collects and researches data; uses intuition and experience to complement data; understands work flows and procedures.
• Technical Skills – Understands and has working knowledge of automation production processes and procedures; Able to clearly share expertise and transfer technical knowledge to others. Ability to read and interpret blueprints and use precision inspection instruments.
• Oral Communication – Speaks clearly and persuasively in positive or negative situations; listens intently to others and seeks clarification; Provides clear and pleasant responses to inquiries regardless of the situation.
• Written Communication – Writes technical documents clearly and accurately; Transfers technical data into meaningful written documents that can be understood by all levels of the organization.
• Team Work – Balances team and individual responsibilities; Exhibits objectivity and openness to others' views; Gives and welcomes feedback; Contributes to building a positive team spirit; Puts success of team above own interests.
• Business Acumen – Understands business implications of decisions; Aligns work with strategic goals.
• Cost Consciousness – Works within the direction of the department's resources; Contributes to profits and revenue; Conserves organizational resources.
• Adaptability – Adapts to changes in the work environment; Manages competing demands; Changes approach or method to best fit the situation; Able to deal with frequent change, delays, or unexpected events.
• Planning/Organizing – Prioritizes and plans work activities; Uses time efficiently; Plans for additional resources; Sets goals and objectives; Develops realistic action plans.
• Professionalism – Approaches others in a tactful manner; Reacts well under pressure; Treats others with respect and consideration regardless of their status or position; Accepts responsibility for own actions; Follows through on commitments.
Supervisory Responsibilities:
No supervisory responsibilities.
ESSENTIAL JOB REQUIREMENTS
To perform this job successfully, an individual must be able to perform each essential duty satisfactorily. The requirements listed below are representative of the knowledge, skill, and/or ability required. Reasonable accommodations may be made to enable individuals with disabilities to perform the essential functions.
Education and/or Experience
• High school diploma or general education degree (GED); or
• One or more years related experience and/or training; or equivalent combination of education and experience.
• Read and interpret blueprints or other job specifications.
• Ability to make all inspections on machined parts using precision measuring equipment.
SKILLS AND ABILITIES
Computer Skills
To perform this job successfully, an individual should know basic mainframe computer systems and demonstrate the ability to interact with the automation machine control interface.
Language Skills
Ability to read and comprehend simple instructions, short correspondence, and memos. Ability to write simple correspondence. Ability to effectively present information in one-on-one and small group situations to customers, clients and other employees of the organization.
Mathematical Skills
Ability to add and subtract six digit numbers and to multiply and divide with 10's and 100's. Ability to perform these operations using units and weight measurement, volume, and distance.
Reasoning Ability
Ability to apply common sense understanding to carry out detailed but uninvolved written or oral instructions. Ability to deal with problems involving a few concrete variables in standardized situations.
Certificates, licenses, registrations
N/A
Physical Demands
The physical demands described here are representative of those that must be met by an employee to successfully perform the essential functions of this job. Reasonable accommodations may be made to enable individuals with disabilities to perform the essential functions.
While performing the duties of this job, the employee is regularly required to talk or hear. The employee is frequently required to stand, use hands to finger, handle. The employee is occasionally required to sit, bend, feel and reach with hands and arms. The employee is occasionally required to lift and/or move up to 30 pounds. Specific vision abilities required by this job include close vision, distance vision, color vision, peripheral vision, depth perception and ability to adjust focus.
ENVIRONMENT, HEALTH AND SAFETY
The work environment characteristics described here are representative of those an employee encounters while performing the essential functions of this job. Reasonable accommodations may be made to enable individuals with disabilities to perform the essential functions.
While performing the duties of this Job, the employee is frequently exposed to toxic or caustic chemicals. The employee is occasionally exposed to moving mechanical parts and fumes or airborne particles. The noise level in the work environment is usually loud.
The responsibilities of the position include compliance with company and governmental safety, environmental and hazardous materials regulations and procedures. The employee will be required to wear Personal Protective Equipment in specified areas.
Participate in the development and promotion of the HSE culture, be exemplary in terms of health, safety and the environment, in particular by :
 - Respecting and ensuring respect for the instructions and rules established in the field of health, safety and the environment (in particular the LISI golden rules)
 - Immediately correcting, whenever possible, or reporting to his or her superiors and/or the HSE department, any malfunction or risky situation in the fields of health, safety and environmental protection
 - Implementing preventive actions to reduce the environmental footprint and control health and safety risks
 - Participate, upon request, in analyses (of risks, incidents) and HSE working groups related to his/her professional scope
 - Be familiar with the main health and safety risks and the main environmental impacts relating to the scope of his/her work
 - Be familiar with the site's HSE policy and objectives
 - To be able to make proposals for improving working conditions and limiting environmental impact
Questions and answers about the offer
D'autres offres de Opérations
Ces offres peuvent vous intéresser !