L'entreprise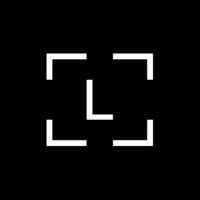 Ledger
FinTech / InsurTech, Blockchain, Cybersécurité

Entre 250 et 2000 salariés
Le poste
Content Program Manager
Cette offre a été pourvue !
Who are they?
Founded in 2014, Ledger is the global leader of security solutions and infrastructure for cryptocurrencies and blockchain applications, with more than 4 million users in 180 countries.
Ledger combines hardware and software expertise to secure billions of dollars worth of almost 2,000 different crypto assets - worldwide, 15% of these assets are managed through the Ledger ecosystem.
Bolstered by accelerated growth (with revenue growing by 6 times between the first semesters of 2020 and 2021), and a new fundraiser that made Ledger a "unicorn" worth 1.5 billion dollars, Ledger will be a major player in the fourth industrial revolution - the revolution of the Internet of Value, Web3, DeFi, and NFTs.
Ledger designs the most reliable and user-friendly solutions: their R&D team created an operating system, integrated into the Nano S and X, and a platform, Ledger Live, that allows users to take back control of their digital lives by acting as a secure gateway to the entire ecosystem of digital assets. Ledger has already welcomed more than 330 people in 2021 - and they're just getting started. Based in Paris, Vierzon, Singapore, New York, London, Geneva, Montpellier and Grenoble, upon arriving at Ledger employees sign a "P.A.C.T" of values: Pragmatism, Audacity, Commitment, Transparency and Trust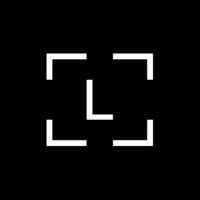 Visit the profile
Rencontrez Adrien, Chargé logistique, taxes et douanes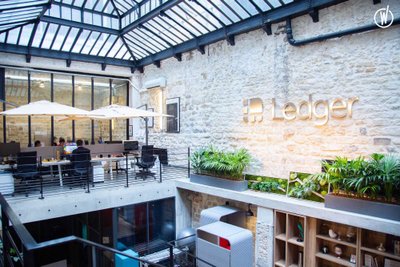 Rencontrez Céline, Responsable production
Rencontrez Yacine, Software Engineer
Job description
We're making the world of digital assets accessible and secure for everyone. 
Join the mission. 
Founded in 2014, Ledger is the global platform for digital assets and Web3. Over 15% of the world's crypto assets are secured through our Ledger Nanos. Headquartered in Paris and Vierzon, with offices in the UK, US, Switzerland and Singapore, Ledger has a team of more than 700 professionals developing a variety of products and services to enable individuals and companies to securely buy, store, swap, grow and manage crypto assets – including the Ledger hardware wallets line with more than 5 millions units already sold in 180 countries. 
At Ledger, we embody the values that make us unique: Pragmatism, Audacity, Commitment, Trust and Transparency. Have a look at our Origins video here. 
The team
The Newsroom team which is part of the Comms team. It focuses on bringing education and updates to our communities across the world by creating content showcasing Ledger's product and services, vision, expertise, but also general knowledge about crypto, NFTs and web3, helping our users and crypto curious to safely navigate this changing space.
This content might be video (editorial segments, ads, how-to videos, social assets), audio (a weekly podcast), digital, or written (mailing, web pages, institutional comms) - but you will always have to respect Ledger brand guidelines and quality standards, which are high.
Your mission
As the Program Manager, you will be the one keeping track on every content project launched, in progress, or delivered, in the team
With the Head of Media, you will be briefing creative agencies, studios, freelancers, reviewing deliverables, and sharing them with the teams
You will also be managing the invoicing and keeping track of budget
You will be the one giving other departments (product and cultural marketing, design, wholesales) clarity on deadlines and deliverables
You will, finally, coordinate with other Program Managers of other departments to maintain the fluidity of processes regarding incoming and outgoing requests And you will need to stay on top of the crypto trends and news, and be excited about it
What we're looking for
You are fluent in English, both written and spoken, speak a little bit of crypto - some French would be a plus
You have previous experience in program or project management, have a very strong sense of organization, and are able to follow up on very different projects at the same time.
You are are at ease with reporting
You are knowledgeable when it comes to media creation, and feel comfortable with a wide range of content, from very product-centered to way more editorial ones.
You are interested in crypto, blockchain, and Web3 or at least curious about it
You have great communication skills and can interact with both outsourced partners and Ledger many departments (design, sales, cultural and product marketing, legal and more)You're comfortable with adapting to a change in plans and keeping an eye out of potential crises.
You value curiosity and empathy, and those values are a strong part of your work ethics.
And what's in it for you?
Variety: We are always cooking up something new - be it the platform or content subject - and you will be constantly discovering 
Equity: Employees are the foundation of our success, and we award stock options so you can share in that success as we grow. 
Flexibility: A hybrid work policy.
Social: Annual company outing for Ledgerdary Days, plus frequent social events, snacks and drinks
Medical: Comprehensive health insurance policy offering extensive medical, dental and vision care coverage. 
Well-being: Personal development, coaching & fitness with our dedicated partners.
Vacation: Five weeks of paid leave per year, in addition to national holidays and rest & relaxation (RTT) days.
High tech: Access to high performance office equipment and gadgets, including Apple products 
Transport: Ledger reimburses part of your preferred means of transportation 
Discounts: Employee discount on all our products
We are an equal opportunity employer for all without any distinction of gender, ethnicity, religion, sexual orientation, social status, disability or age.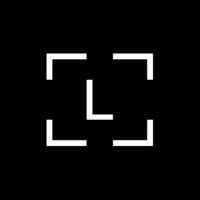 Ledger
Cette offre vous tente ?
Questions and answers about the offer
Ajouter aux favoris

Partager sur Twitter

Partager sur Facebook

Partager sur Linkedin