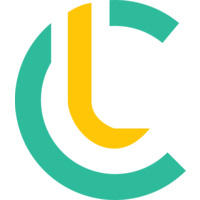 Le Cercle Des Langues
Pedagogy & Content manager (stagiaire à Paris)
Stage

 

(3 à 6 mois)

Début :

 

Salaire entre €800 et €1K / mois

Paris

Télétravail ponctuel autorisé

Bac +3

> 6 mois
La tribu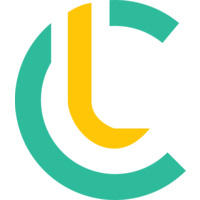 Le Cercle Des Langues
Le poste
Pedagogy & Content manager (stagiaire à Paris)
Stage

 

(3 à 6 mois)

Début :

 

Salaire entre €800 et €1K / mois

Paris

Télétravail ponctuel autorisé

Bac +3

> 6 mois
À propos
Le Cercle des Langues propose des parcours sur-mesure d'apprentissage de l'anglais autour de 3 piliers : cours particuliers, cours collectifs, plateforme digital learning.
En 1 an d'existence, l'équipe est passée de 2 à 25 personnes (dont 10 à temps plein), plus de 500 élèves ont été formés et un concentré de plus de 300H de vidéos a été tourné.
Sur le plan pédagogique, le Cercle des Langues a créé la méthode CCC (Compréhension, Contenu, Communauté) qui exige de comprendre en profondeur le besoin d'un élève pour lui proposer du contenu adapté à ses besoins et lui faire rejoindre une communauté d'élèves qui lui ressemblent et ont les mêmes objectifs d'apprentissage. Les valeurs du Cercle des Langues sont l'excellence, la bienveillance et le plaisir d'apprendre.
L'ambition est claire : devenir la référence de l'apprentissage des langues en France, en Europe et pourquoi pas dans le monde ?
Descriptif du poste
ENTREPRISE
We are a young and fast-growing company broken down into 3 teams :
"Sales" team
"Students" team - they take care of students operations and make sure our students have a good overall learning experience
"Pedagogy" team - they give a mini lesson during the sales process, recruit teachers and answer their questions on the pedagogy, give group lessons, manage the teachers on content creation
MISSION
The candidate will join the "Pedagogy" team and will actively take part in the team's development. This includes the following responsibilities :
STUDENTS ASSESSMENT AND TEACHING (45%)
Testing students : You will test student's level before they join the Cercle des Langues. It's a very important moment for the student who is most of the time very shy. Your job will be to measure his / her level, but also to reassure him / her and give him / her the motivation to learn English.
Answering students questions on the e-learning platform : Students' questions vary depending on their level but also their needs. Therefore, you should be able to answer grammar questions as well as everyday and business english questions, on a daily basis.
Cours collectifs and Youtube lives : We provide with group lessons and lessons on Youtube every week. You'll have the chance to give 2 lessons a week to the Cercle des Langues students. Since we offer these lessons for free, this part of the job is not the priority but it's a lot of fun :)
TEACHER SUCCESS MANAGEMENT (45%)
Teacher training : Being one of the representant of the Cercle des Langues pedagogy, you will train the new teachers to the Cercle des Langues methodology. This includes an initial training session when the new teacher starts working with us, but also organizing regular workshops where teachers share tips in order to increase the students learning experience. Since we are a tech company, you will also train our teachers on the digital tools they will use (Whereby, LMS, website, etc…)
Answering teacher questions : Our teachers have frequent questions on the tools, the pedagogy, the process, the test. You will deal with their questions on a day-to-day basis.
CONTENT MANAGEMENT (10%)
Management of the creation of e-learning programs : the purpose here is to have an in-depth understanding of the needs of our students depending on their level, and be able to manage the creation of tailor-made e-learning programs written by our teachers in Everyday English, Business English and Grammar. Our training programs include videos made internally, but also external videos, texts, articles, podcasts and taylor-made exercises.
Management of video shooting : We have a content team internally that is dedicated to create pedagogical videos. You will manage the creation of the videos with teachers and the content team : choice of subject, proofreading teachers scripts, organizing shooting sessions in our center.
OFFER
We offer :
internship position : 800€ césure / 1000€ fin d'études + 50% pass navigo + bonus fin de stage
a unique opportunity to join a a fast-growing team and actively contribute to its growth
a possibility to learn at a very fast pace within a startup that has great dynamism and great ambition for its students
a real opportunity to turn your ideas into learning programs and be part of a the building of a strong and innovative pedagogy
a very nice working environment (52rd floor of Tour Montparnasse with a great panoramic view) and a fun and dynamic working atmosphere.
a great opportunity to improve your French in a french-speaking environment.
Profil recherché
We are looking for a bilingual profile (French and English).
We are a small team, so for each team member, we are also looking for the following qualities :
teamplay : the group's interest will always prevail
proactivity : we want every person inside the team to not only execute well, but also think ahead and suggest new ideas
hardwork : we work hard to achieve our goal, which is to provide our students with the best learning experience. You're more than welcome to apply if you see yourself as a hardworking person :)
flexibility : we cannot always foresee everything, so your timetable can rapidly change :)
rigor : your work will not always be reviewed, so you will often need to check it by yourself :)
Déroulement des entretiens
In 2 steps :
1 quick interview
1 case study on students operations or teacher operations
Découvrez l'équipe
Ce contenu est bloqué
Le cookie Youtube est obligatoire pour voir ce contenu
Questions et réponses sur l'offre
Ajouter aux favoris

Partager sur Twitter

Partager sur Facebook

Partager sur Linkedin