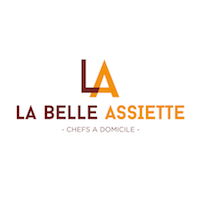 La Belle Assiette
Senior Operations Manager, Europe
CDI

 

Début :

 

Salaire entre €36K et €49K

Paris

> 3 ans
La tribu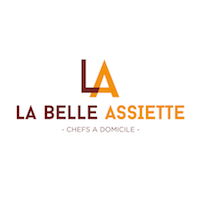 La Belle Assiette
Le poste
Senior Operations Manager, Europe
CDI

 

Début :

 

Salaire entre €36K et €49K

Paris

> 3 ans
À propos
La Belle Assiette est une jeune entreprise fondée en 2013 par Stephen Leguillon et Giorgio Ricco dans l'univers de la foodtech.
Ce qu'ils proposent ? Une marketplace de réservation de chefs à domicile.
Ce qu'ils veulent apporter avec leur service ? La possibilité de recevoir chez soi sans contrainte grâce aux talents d'un chef professionnel qui s'occupe de tout, de l'achat des ingrédients au rangement de la cuisine.
Comment ça marche ? Sur le site de La Belle Assiette, les clients réservent en quelques clics seulement la prestation de leur choix auprès d'un des 650 chefs partenaires. Ensuite, ils n'ont plus qu'à mettre les pieds sous la table et profiter de leur moment.
Le service de La Belle Assiette est proposé dans 5 pays : la France, le Royaume-Uni, la Belgique, la Suisse et le Luxembourg.
Et l'équipe ? Aujourd'hui, La Belle Assiette c'est une dizaine de collaborateurs de nationalités différentes qui travaillent ensemble dans un open space à Paris et partagent au quotidien en anglais.
Descriptif du poste
About La Belle Assiette
La Belle Assiette's vision is to empower private chefs through technology to cater unique food experiences, anytime, everywhere!
Thanks to our network of professional and talented private Chefs, this vision has become a reality. Founded in 2013, the company has built a quality platform which allows clients to book a local Chef, in just a few clicks.
With more than 650+ professional chefs working across 5 countries, La Belle Assiette is now the market leader in Europe and strives to continue our international expansion! The Covid-19 pandemic triggers an acceleration of previously emerging trends that La Belle Assiette is best-placed to embrace.
We are a team of 10 people with a resolutely entrepreneurial, insanely helpful, hardworking and highly driven attitude. We pride ourselves for a 4.8/5 rating on Google Reviews - Still, we are not complacent and work day-in day-out to earn such recognition.
Profil recherché
Job Description
Are you 100% customer-focussed, 100% problem-solver, 100% team supportive, and 100% data-driven? Do you want to participate in the digital transformation of the Food & Restaurant industry in Europe and worldwide? Do you want to learn, develop and leave your mark in the rapid growth of an ambitious start-up?
As the Senior Operations Manager, Europe, your responsibility will be to run and supervise the existing Operations Team, while at the same time designing and implementing the future European customer success "system".
He/she owns and is accountable for the operational excellence in customer service, ultimately growing a portfolio of repeat users and engaged Chefs. He/she develops the Operations improvement plan to cope with the business growth and geographical spread, ensuring highest standards in recruitment, training, continuous improvement programme, tools and technology, and monitoring the relevant performance indicators.
Reporting to the CEO, you will:
Team management:
Develop and implement OKRs for your team
Build a 6 months hiring plan to build up capacity, launch and supervise the recruitment process, aiming for A-players
Maintain the trustful, safe, insanely helpful and excellence-driven working environment with your team, in your own style
Supervise the prioritised partner acquisition plan to accelerate acquisition of new high-quality Chefs partners across Europe
Performance monitoring:
Build a simple and insightful dashboard to monitor the key drivers of LBA European Operations activity levels, efficiency and quality metrics
Ensure and maintain high Chef's engagement through appropriate communication means to secure our industry leading direct booking rate
Maintain client requests conversion rate above benchmark level
Design and implementation:
Finalize the FR and UK teams integration into one single Operations team, identify and leverage the best practices, align processes and tools
Build and project manage the Operations improvement plan, identifying the key levers to scale the Operations and generate efficiencies through new processes, enhanced tools
Build an innovation pipeline with the LBA product & tech team eg. build self-care tools to decrease customer contact ratios while increasing satisfaction and retention
In sync with CEO, build a replicable corporate customers conversion funnel, including account management processes to scale the growing B2B segment
You have :
3+ years customer service and sales experience, with exposure to management (growing teams)
Hospitality or premium services experience with a strong digital exposure
Problem solver - someone who likes to be confronted and live with (pressing) problems
A team player, insanely helpful, humble, approachable
Customer centric - think and be the customers' (both users & chefs) advocate
Clear bias to moving fast and doing by yourself or with limited means
Excellent sales skills and commercial acumen, including selling over the phone
A preference to use data and a penchant for facts
Native French speaker. Fluent in English (our default working language). [English native speaker also possible, provided you are absolutely fluent in French]
What you will get from us:
First, you'll get a huge amount of flexibility around your work/life balance and remote work. Have a bad thing or a good thing happen to you? We make room for that.
Oh, and here's what else you'll get: Market salary + 20% variable compensation + stock options you'll help make worth a lot, the usual holidays, excellent medical insurance, transport subsidies, tasting our Chefs' new recipes from time to time and awesome co-working office in Paris. But even more important: a tremendous amount of responsibility and autonomy, wicked awesome co-workers, and knowing that you helped get this rocket ship to the moon.
We are an equal opportunity employer. We embrace humans of every background, race, religion, color, national origin, gender, gender identity, sexual orientation, age, marital status and disability status.
Déroulement des entretiens
A pre-phone interview
Case study
A physical interview session
Reference check
Découvrez l'équipe
Ce contenu est bloqué
Le cookie Youtube est obligatoire pour voir ce contenu
Questions et réponses sur l'offre
Ajouter aux favoris

Partager sur Twitter

Partager sur Facebook

Partager sur Linkedin