L'entreprise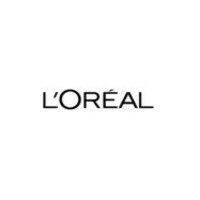 L'Oréal France
Luxe, Cosmétique, E-commerce

> 2000 salariés
Le poste
Data Scientist Alternances Et Stages
Qui sont-ils ?
Notre Raison d'être : Créer la beauté qui fait avancer le monde.
Le désir de beauté est une force puissante qui nous fait avancer. La beauté ne se limite pas à l'apparence. Elle nous donne confiance en nous, en qui nous voulons être, et dans notre relation avec les autres.
Depuis plus d'un siècle, nous exerçons ce métier unique : créateur de beauté. Notre but est d'offrir à tous, partout dans le monde, le meilleur de la beauté en termes de qualité, d'efficacité, de sécurité et de sincérité pour satisfaire tous les besoins et désirs de beauté dans leur infinie diversité.
Et parce que nous sommes le leader de la beauté, nous sommes conscients que tout ce que nous faisons peut avoir un impact significatif. C'est pourquoi nous agissons pour :
Inventer le futur de la beauté en ayant recours au meilleur de la technologie et de la science, inspirées par la nature.
Faire avancer l'innovation sociale en offrant à nos collaborateurs le meilleur en matière de conditions de travail, de formation et de protection sociale.
Construire une entreprise toujours plus inclusive qui reflète la diversité des consommateurs que nous servons.
Nouer des partenariats durables avec nos clients et fournisseurs, basés sur la confiance et le développement mutuels.
Œuvrer partout pour la cause des femmes et au développement des communautés qui nous entourent.
Protéger la beauté de la planète en luttant contre le changement climatique, en respectant la biodiversité et en préservant les ressources naturelles.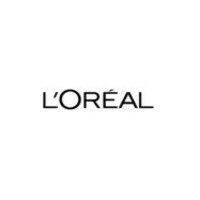 Visiter le profil
How Beauty Tech is inventing the future of beauty
Women driving tech forward
How to succeed in your application? Follow tips & tricks from L'Oréal recruiters
Descriptif du poste
👀 What does it look like to work in data at L'Oréal?
Well, first it depends on your appetence! You could join either business-oriented projects (finance, marketing, supply chain…) or scientific-oriented projects in the R&I entity.
Let's highlight the fact that positions at L'Oréal constantly evolve and adapt to our changing environment. But here is a sample of what you can do as a Data Scientist:
Deployment of the predictive model in a tool/application that could be easily use by everyone (e.g., prediction of future consumer trends) to improve the decision-making process
Continuous implementation and testing of different approaches, respecting the team's principles in terms of code and methodologies
Perform code reviews on various projects, as well as present your code to your peers for continuous review and improvement
Exploratory analysis of a large database to extract insights from the data and work on the representation/visualization of results
Active communication of the results with the business/scientific stakeholders
Let's be concrete:
For Reasearch & Innovation departments, you could work on:
Bayesian methods inventory (posterior probability; Bayesian power; Insurance; Bayes Factor; etc.)
Development of an application on R Shiny (R&I): Calculation of decision-making indicators, calculation of number of subjects, meta-analyzes
For Tech Accelerator (our incubator) , you could work on:
Construction of a similarity calculation engine between products on multiple parameters
Creation of a recommendation engine for our professional customers to simplify the purchase of multi-brand products.
And this is what you can imagine as take-away knowledge:
Learn from our data scientist experts!
Discover Data Science methodologies: Bayesian, NLP, Computer Vision
Apply Data Science to business and/or scientific projects with concrete added value
Ability to unite experts' views and vulgarization of complex scientific results
Technical skills thanks to prediction algorithm and application development
Cross-functional work with business experts, scientific computing and data management from L'Oréal
Strengthen knowledge and manipulation of large-scale structured data
Profil recherché
Data science is a perfect match for you if:
Academic background: Master's in data science, bio-statistic, statistics or applied mathematics
Understand business stakes and have a business-oriented appetence
You are curious and collaborative with a sense of popularization and argumentation
Have a good level of English
Here are some more technical requirements:
Python (unit test, docstrings documentation, object oriented…), SQL
Knowledge in statistic (tests theory, descriptive statistics, probability, integration, Bayesian analysis, mixt linear model)
R/R shiny programming
Technical and functional documentation skills
This could be a nice to have!
Back-end (flask, Django, NodeJS) and front-end (ReactJS, VueJS) skills
Used to Docker, Kubernetes, KubeFlow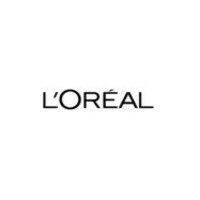 L'Oréal France
Cette offre vous tente ?
Postuler
Questions et réponses sur l'offre
Ajouter aux favoris

Partager sur Twitter

Partager sur Facebook

Partager sur Linkedin
D'autres offres de Data Science
Ces offres peuvent vous intéresser !
Sacem

Alternance

Neuilly-sur-seine

Sacem

Alternance

Neuilly-sur-seine

AXA

Alternance

Fontenay sous bois
Voir toutes les offres