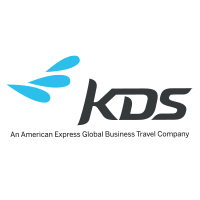 KDS
Product Release & Testing Manager FR/UK
CDI

 

Issy-Les-Moulineaux

Télétravail ponctuel autorisé

Bac +5 / Master

> 7 ans
La tribu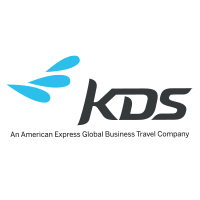 KDS
Le poste
Product Release & Testing Manager FR/UK
CDI

 

Issy-Les-Moulineaux

Télétravail ponctuel autorisé

Bac +5 / Master

> 7 ans
Cette offre a été pourvue !
About
KDS est l'un des leaders technologiques du voyage d'affaires, à la pointe de l'innovation dans le secteur depuis 1994.
La mission de KDS : faire preuve de créativité en mettant l'innovation technologique au service des clients et des utilisateurs, pour leur simplifier la vie en développant des solutions révolutionnaires.
KDS propose plusieurs solutions pour simplifier la gestion des voyages d'affaires et des notes de frais. Ces produits s'adressent à différents acteurs du marché et représentent des challenges variés, des environnements techniques différents et donc de nombreuses opportunités de trouver sa voie.
KDS accompagne les entreprises de toutes tailles, en Europe comme aux États-Unis, dans la gestion de leurs voyages d'affaires de bout en bout.
KDS rassemble une équipe de 250 collaborateurs qui œuvre au quotidien à faire évoluer les solutions récompensées à plusieurs reprises de l'entreprise. KDS est une filiale d'American Express Global Business Travel.
Quelques définitions :
Voyage d'affaires : secteur de niche qui représente pour les entreprises des coûts importants. Il s'agit bien souvent du second poste de dépenses d'une entreprise. Si les déplacements sont nécessaires aux affaires (rencontre de client, formation, prospection…), ils représentent une activité complexe qui implique de nombreux acteurs. KDS simplifie cette complexité à l'aide d'une technologie avancée.

Gestion des notes de frais : C'est un point sensible pour tous les voyageurs d'affaires. Tous les frais encourus lors d'un voyage doivent être déclarés, justifiés, approuvés et remboursés. Il s'agit d'un processus chronophage qui implique des gestionnaires, des comptables et des responsables financiers. Une solution Saas intelligente et facile à utiliser permet de rendre ce processus plus facile et plus productif pour les entreprises de toutes tailles.

American Express Global Business Travel : Également connue sous le nom de GBT, elle est la société mère de KDS. En tant qu'une des plus grandes agences de voyages d'affaires au monde, GBT est profondément liée à une marque internationalement reconnue de fournisseur de cartes de paiement, American Express, et a pour tradition de fournir une valeur exceptionnelle aux entreprises clientes en combinant une technologie de pointe et un soutien complet à la gestion des voyages. Neo Technology Group est un élément clé de la stratégie technologique de GBT.
Job description
KDS is a world leader in business travel technology and has been at the forefront of innovation in the industry since 1994.
KDS supports companies of all sizes in both Europe and the US, offering end-to-end business travel management solutions.
AMEX GBT is the parent company of KDS since 2016.
Purpose :
The job holder will be part of a cross-company team supporting American Express Global Business Travel's(GBT) supply technology initiatives. The job holder will play a critical role, formulating and executing Test Strategies, ensuringthe right testing environments are maintained, and that thorough release management processes are followed so all teams are able to accept what is about to be released. This is a pivotal role with exposure to various teams across American Express Global Business Travel and Neo Technology Groupand of utmost importance for the success of our supply technology initiatives.
Realease management :
Coordinateand thoroughly document release notes content based on the product development backlog
Manage relationships and coordinate work between teams at different locations
Communicate all feature release& hotfixrelated notes content
Participate with the QA teams in Release Readiness reviews, Milestone Reviews, and Business Go/No-Go reviews
Release related reporting
Forward Plan where needed in line with agile methodology
Manage risksand resolve issues that affect release scope, schedule and quality
Measure and monitor progress to ensure features are delivered on time
Negotiate, plan and manage all release activities
Ensure alignment across key partners and vendorson release deliverablesto ensure our project timelines are aligned with their timelines.
Continually work towards making improvements in the release process
Maintains a release repository and manages key information such as build and release procedures, dependencies, and notification lists.
Perform and sign-off smoke testing or basic validation testing post each release in all agreed areas
Test strategy :
Work with the project & product managersto ensure the featureis fit for purpose and work with them to identify and manage risks & issues
Formulate and execute solid test strategies with clear owners and sign-off criteria
Capture impacted business processes and design a test plan based on business processes & scenarios
Identification of suitable test data and testing tools to be used during testing
Identify a suitable test team and secure resource availability
Testing to also include validation and downstream integration testing in the Supply MarketPlace ecosystem with a focus on supply
Plan and schedule feature complete items, integration and hotfix or service pack testing and test execution
Undertake hands on testing when appropriate
Coordinate testing acrossvarious departments and external vendors whenneeded
Lead a testing bug triage process, assigning the right priority on issues, ensuring all teamsworks on the highest priority items to ensure timelines are not impacted
Provide technical and product support to stakeholders during testing processesincluding test reports
Preferred experience
Strong experience as a Test Managerand Release Managerwith exposure to travel
Strong travel industry experience is a must
Able to work with SMEs, understandbusiness processes & convert into test plans
Logical, structured approach to testing
Excellent written and verbal communication skills
Strong planning and organizational skills
Strong analytical and reporting skills
Strong Team playerwith proven people management skills
Demonstrates resiliencewith customer orientation
Leadership Capability
Motivates and empowers others,Organizes and schedules events, activities and resources. Sets up and monitors timescales and plans.
Professional Capabilities
Understands technical or professional aspects and continually maintains technical knowledge. Analyses issues and breaks them down into their component parts.
Personal Capability
Interacts with others in a sensitive and effective way. Successfully adapts to changing demands and conditions. Maintains effective work behavior in the face of setbacks or pressure.
Entrepreneurial Capability
Understands and applies commercial and financial principles. Views issues in terms of costs, profits, markets and added value. Creates new and imaginative approaches to work-related issues. Identifies fresh approaches and shows a willingness to question traditionalassumptions. Demonstrates a readiness to make decisions, takesinitiative and originates action.
Meet the team
This content is blocked
Youtube cookies are required to show you this content
Questions and answers about the offer
Ajouter aux favoris

Partager sur Twitter

Partager sur Facebook

Partager sur Linkedin