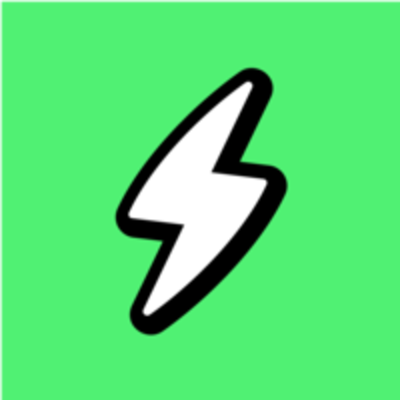 Joko
Business Operations Engineer
CDI

 

Télétravail total possible

Éducation :

Non spécifié

Expérience :

Non spécifié
L'entreprise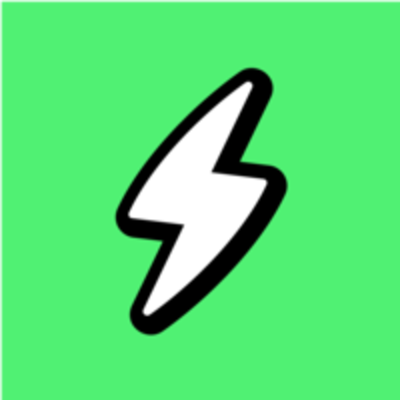 Joko
Application mobile, Intelligence artificielle / Machine Learning, FinTech / InsurTech

Entre 15 et 50 salariés
Le poste
Business Operations Engineer
CDI

 

Télétravail total possible

Éducation :

Non spécifié

Expérience :

Non spécifié
Who are they?
At Joko, we leverage technology to help our users shop smarter: we help people preserve their purchasing power, buy more responsibly, and save time — all at once. Our ambition is to have a positive impact on the everyday life of hundreds of millions of consumers around the world. To achieve that, we have built an app as well as a smart browser that provide users with:
online and in-store cashback
automatically applied coupon codes
interest-free 'buy now pay later' on any shopping website
information on their purchases' carbon emissions
and much more!
Joko was created in 2018 by Xavier, Alexandre, and Nicolas and the team has reached great milestones already:
1.8m+ users
1600+ merchant partners
€12m+ raised from leading European investors
45 team members
€10b transactions processed to date
If you want to know more about Joko, check out this page.
Job description
As a Business Operations Engineer, you will build and operate entire business units and coordinate multiple teams to deliver strategic initiatives for the company.
Leveraging your 360° view of Joko's business operations, you will continuously optimize and automate processes to ensure Joko operates at the highest level of efficiency. You are an Engineer at heart but you also have a knack for process design and strategic project management.
Process design and technical implementation. Razor-focused on execution and efficiency, you will work hand in hand with all of our teams (Product, Engineering, Sales, Customer Service, Account Management, Marketing, Finance, etc.) to ensure we have the best tools and processes in order to be efficient and scalable in our operations. Your role will be twofold:
Gathering feedback and needs from all teams at Joko, you will design and take ownership of the processes addressing them. Whenever possible, you will automate those processes by writing feature specifications and prioritizing which ones to implement.

You will then be responsible to implement these internal features from A to Z across the entire technical stack, putting on your Software Engineer hat and in full ownership.

All of this with the goal of helping the whole organization improve its performance indicators, save time, and reduce risks.
Project management. You will lead and coordinate strategic projects with multiple stakeholders, be they internal departments or external partners, to ensure smooth and efficient delivery. Such projects will include - but the list is not exhaustive - the rollout of new business lines and features, the launch of new countries, and transverse projects aimed at improving the company's operational and financial performance. You are expected to be a driving force in defining which strategic projects need to be launched.
You will be part of the Operations team (working with other Business Operations Analysts/Engineers, Data Analysts, and Customer Care Experts) and you will report to the Business Operations Lead.
Preferred experience
This role is a perfect fit if
You want to get a 360° overview of how a tech start-up works and improve your business acumen as you'll interact with all teams within Joko and pilot strategic initiatives;
You want to build and operate your own projects with autonomy as you'll be in full ownership of the topics you'll handle, be they related to strategic projects or process implementation;
You want to grow your technical skills: you'll be successively a Product Manager and a Software Engineer when improving internal processes, tackling both frontend and backend challenges in ambitious technical features/projects (the team even has its own product: the Joko internal tool, used by most teams!);
You are not afraid of things getting spicy, being the first line of defense when something goes wrong and a unique and valued POC for most team members.
Requirements
Education: you graduated from a top engineering school or have led outstanding entrepreneurial projects.
Problem solver: You have strong analytical skills, you are creative, and you love solving complex problems.
Quick-thinker: You are comfortable navigating and making quick decisions in uncertain contexts.
Engineer at heart: You are comfortable in a technical environment. You are always curious to understand how things work and you are able to quickly learn new programming languages, new frameworks, or new practices. Bonus (but not required) if you have data analysis or software engineering technical skills.
Autonomy: You are fully autonomous and able to manage complex projects from A to Z.
Communication: You have strong written and verbal communication skills, and you are able to explain something complex with simple words.
Mindset: You have an entrepreneurial mindset, you like challenges, you like getting hands-on and you want to know more about how a tech start-up company works.
Efficiency: You are fond of productivity tips and able to deliver on time on projects with many stakeholders.
Attention to details: You know that the devil is in the details, and you have talent for spotting flaws where there are.
Languages: You are fluent in English both written and spoken, as we are expanding internationally. Mastering French is not required.
Nice to have but not required:
You have experience with AWS and/or serverless
You have experience with Typescript, Python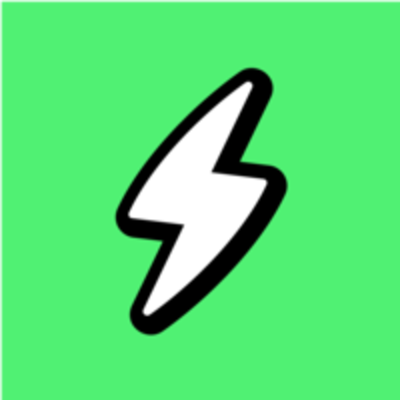 Joko
Cette offre vous tente ?
Questions and answers about the offer