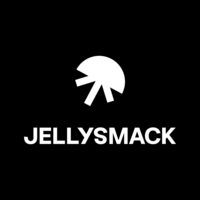 Jellysmack
Partnership Manager Germany (F/M/X) - CDI
CDI

 

Télétravail total possible
La tribu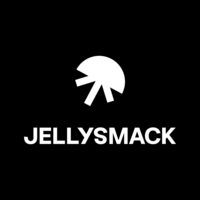 Jellysmack
Media, Television & Film Production
Le poste
Partnership Manager Germany (F/M/X) - CDI
CDI

 

Télétravail total possible
About
Since its creation in 2016, Jellysmack has experienced a meteoric rise and quickly established itself as the global creator company that detects and develops the world's most talented video creators. Their proprietary video data and optimization technology drive massive social audience growth for creators, unlocking new revenue streams and amplifying monetization.
Jellysmack is currently home to 10 of the biggest social media channels like Beauty Studio, Oh My Goal, Gamology, and House of Bounce plus over 190 influential Creators like MrBeast, Bailey Sarian, Derek Deso, Brad Mondo, and so many more. Their incredible team optimizes, operates, and distributes creator-made video content to Facebook, Instagram, Snapchat, TikTok, and YouTube to unlock every creator's full potential.
Jellysmack's success is not only reflected in the numbers or in our extraordinary growth. But also because our 450 Jellysmackers perfectly embody our values:
Agility: Embracing change, moving quickly, and challenging the status-quo are characteristics you'll rely on here. Hit subscribe and enjoy the ride.
Positivity: You'll thrive at Jellysmack if you bring a positive attitude to your work every day and collaborate with the team to tackle big challenges and generate solutions.
Stand Out: Good ideas can come from anywhere and we want to see you step up and be yourself.
Overperforming: Whether you're an intern or an executive, you'll find success at Jellysmack if you're willing to push your own boundaries and never stop learning or improving.
Precision: Jellysmack has a clear vision: to shape the future of the creator economy. We get there by staying laser-focused on our goals and executing with precision.
And because Jellysmack is always looking to improve, they're looking for newly engaged team members who also embody these values. Those hoping to join the adventure should also be able to bring both boldness and efficiency to the table along with ambition and a strong sense of team spirit.
Giving a voice to the fans in a spirit of sharing and positive energy is more than just our goal; it's their passion.
Share, grow, and evolve alongside them.
Job description
Description
Jellysmack is the global creator company that detects and develops the world's most talented video creators on social media. We're an optimistic crew who naturally goes the extra mile, has a glass-half-full mindset, and sees challenges as opportunities. We look for positive people who think outside the box, are inventive, bold, lead change, and believe that teamwork matters.
Team culture:
The Sales and Business Development Team is a small, close-knit group passionate about the industry's latest trends and strategies. The team is devoted to campaign management, asset collection, and customer connectivity management. We also have a team member whose role is to be the go-between for the sales and creator teams. Plus, we have a unique ability to link marketing influencers with performance marketing and real ROI. To sum up, we have a win-win attitude and a hunger to meet and exceed our goals! Do you have what it takes to be a part of our team?
Your mission
Monitor selling process with potential new creators, from 1st contact to the negotiation and closing phase
Contribute to sourcing effort by building firm links with most relevant partners in the ecosystem (e.g. agencies)
Collaborate with testing team to check creator potential before signing
Coordinate with legal & marketing teams to prepare the most relevant contract & offers
Continuously adjust creators' offering by identifying upselling opportunities in collaboration with the Success team
Preferred experience
A little about you:
2 years experience in sales/partnership/ business development. Also open to junior (>1 year of experience minimum) and more experienced profiles
Significant experience generating brand new business sales opportunities
Strong ability to negotiate and tenacity when discussing high stake projects
Passion for social media, especially for YouTube content creators
Excellent German and English speaking and writing skills
Good interpersonal skills, comfortable and confident in creating social links with the various influencers/stakeholders in the entertainment industry
Ability to captivate and create strong long-lasting relationships
Benefits
Our "Work from Anywhere" philosophy:
Jellysmack believes in a flexible work environment in which anyone can work from anywhere. This is why we've implemented our flexible location philosophy, meaning you get the best of both worlds: you can choose to work from home and / or from our offices in Paris, New York, Los Angeles and Corti.
Perks at Jellysmack:
Clubs (cooking, art, talks, sports)
Paid volunteering: 1 day dedicated to supporting a cause of your choice
Wellness (fitness, yoga, meditation)
Healthcare coverage
Daily meal vouchers
The Jellysmack difference:
Jellysmack's story started in 2016, and since then, our unrivaled platform optimizes and distributes video content across social media platforms and allows creators to reach genuine new fans with zero effort.
We are the only company building the hyper-engaged communities that every creator dreams of because, first and foremost, we are creators too.
Currently home to over 150 influential Creators, including Brad Mondo, Bailey Sarian, and Emmymade, Jellysmack optimizes, operates, and distributes creator-made video content to Facebook, Instagram, Snapchat, TikTok, Twitter, and YouTube. The company's creator strategy builds upon its success in scaling its own original content channels in beauty ("Beauty Studio"), soccer ("Oh My Goal"), gaming ("Gamology"), and more.
Through the power of our data, we maximize reach and revenue so our creators can stay focused on their passion—creating the best content and entertaining fans around the world. We turn that passion into a brand and that brand into an empire.
Our commitment to diversity and inclusion
At Jellysmack, we believe that the best ideas come from the diverse cultures of our team members. Our commitment to inclusion across race, gender, age, religion, identity, and experience drives us forward every day. Creating a work culture that is safe and comfortable for our people to flourish is our main focus.
Ready to be part of a great human adventure? We're dedicated to making the best working environment possible for our people. All you have to do is apply; we are ready to let you show off your talent!
Meet the team
This content is blocked
Youtube cookies are required to show you this content
Questions and answers about the offer
Ajouter aux favoris

Partager sur Twitter

Partager sur Facebook

Partager sur Linkedin
Notre sélection d'articles pour vous
Inspirez-vous avec une sélection d'articles