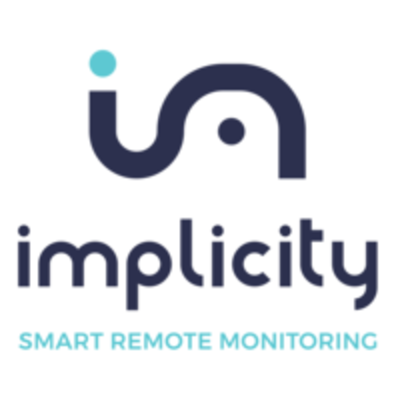 Implicity
IT Support specialist - Helpdesk M/F
CDI

 

Début :

Télétravail total possible

Éducation :

Bac +5 / Master

Expérience :

> 2 ans
L'entreprise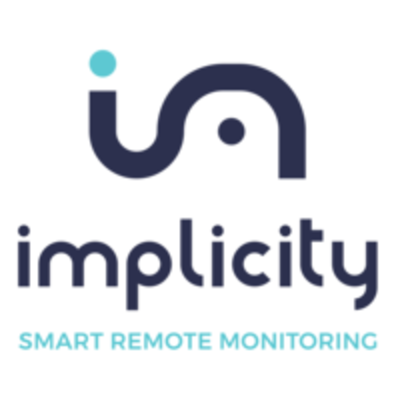 Implicity
Logiciels, Intelligence artificielle / Machine Learning, Santé

Entre 50 et 250 salariés
Le poste
IT Support specialist - Helpdesk M/F
CDI

 

Début :

Télétravail total possible

Éducation :

Bac +5 / Master

Expérience :

> 2 ans
Cette offre a été pourvue !
Who are they?
⭐️We are Implicity⭐️
Implicity is a digital MedTech, that brings outstanding innovations to cardiologists,
thanks to Big Data and Artificial Intelligence.
Thanks to our leading cardiac remote monitoring platform, it's way easier to manage data and predict patient issues, so that cardiologists can bring the best care at the best time.
To put it simply, when you join Implicity, you'll contribute to save lives with us 💓🩺
Dr Arnaud Rosier (cardiologist and AI researcher) & David Perlmutter (engineer and entrepreneur), co-founded Implicity in 2016
⏩ 6 years later, a French start-up / scale-up 🐓 is a real game changer in the healthcare market, literally shaping the future of cardiology
80+ hospitals / medical centers are already using our solutions, covering 50 000+ patients.
👩🏻👨🏿👱🏻 At Implicity, you will find the greatest experts in data science, engineering, clinical, regulatory, IT, sales, customers success, etc. working together. This amazing team already managed to make Implicity a clear European leader, and we will very soon do the same in the US market.
In a nutshell, thanks to Implicity:
🏆 Patients get a far better care
🏆 Doctors' life is far easier, they can have a far better focus on prevention/treatment, and not admin/data burden
🏆 Healthcare payers (Social Security in France) eventually pays a far lower price (preventing/monitoring instead of treating/hospitalizing)
As we grow (x2 headcount planned in 2022), in France, Europe and in the US, we are opening a IT Support / Tooling / Automation / Helpdesk position, to work in the IT team with Mathieu Savournin, Security Officer, your future supportive Lead!
Best start would be in March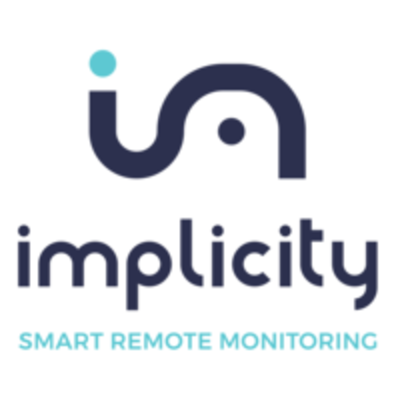 Visit the profile
Meet Arnaud, CEO & Founder

Meet Anaïs, Customer Success Manager

Meet Julien SARAZIN, Software architect
Job description
⭐️ We need you ⭐️
Joining the IT team, reporting to the CTO, your missions are the following:
I IT Helpdesk
Provide 1st and 2nd level technical support via phone, e-mail, ticketing system and in person

Order, install and configure software and hardware (e.g. laptops, printers, videoconferencing systems, etc.)

Manage and maintain our internal software deployment system

Create and maintain user accounts in all IT systems

Maintain inventory database (hardware + software)

Create and maintain user manuals and IT internal support documentation

Gather IT KPIs as needed by the compliance and regulations (Antivirus coverage, encryption….)

Participate in projects around IT service operations
II IT Automation / Tooling
Review and optimize the number of tools used by Implicity

Address the company automation needs whatever the tools

Write & maintain scripts as needed for IT tooling needs for different departments

Maintain & improve our Salesforce.com
. Update and Clean data (contacts, accounts, opportunities)
. Export data to Customer Relatonship Management (CRM) tools
. Deal with Salesforce settings (eg. adding new fields) so that it evolves with company needs
. Develop Salesforce dashboards to track Sales and Customer Success activities
. Fix bugs, and support to operations teams as far as Salesforce is concerned
At Implicity, you will have a weekly meeting with your manager, to help you succeed in your mission, and continuously improve you skills.
Each team works with quarterly OKR, to be crystal clear, fair and honest with your targets.
The annual appraisal is shared exchange moment, focused on your development.
Tech Stack:
Operating system: Windows / Mac / Linux
Identity provider: Google Workspace
Tools: Full SaaS : Google Workspace DropBox, Slack, GitLab, Salesforce, Atlasian
Preferred experience
⭐️You are⭐️
🥉 To be considered for this position, the following skills have to be obvious on your education / experiences:
Bachelor degree (Bac+2/3) in IT
At least 1 relevant HelpDesk experience
Comfortable with automation tools, and appetite for process automation
Proficient on Windows / Linux / Mac
Significant Scripting experience
Good English level
True obsession for (internal) clients / service, patience, diplomacy
Strong work ethic & daily act with integrity, honesty and fairness
Definitely a thoughtful team player, looking to make your colleagues successful
---
🥈 In addition, here are some important basics to succeed in this position:
Proficient on Google Workspace
Knowledge in SAAS tools administration (DropBox, Slack, etc.)
High-energy & resilient
Do-er / self-learner, you eventually find your way to get things done
🥇 The bonus skills that would definitely make us pick you:
Previous experience in Salesforce
You like this ad, and think this is very like you 😊
It is OK to apply without meeting all the 2nd and 3nd paragraph skills: just honestly tell us why you think you can be the one.
Recruitment process
😁 More cool stuff to know about Implicity 😁
💰 Remuneration
For this job (CDI - full time), your salary will depend on your experience
Company BSPCE
---
👍🏻 Benefits
Health care plan: Alan (26,5€ / month + 14€ for kids)
Luncheon voucher: 9€ (50% employer)
Transport: 50% of your pass OR sustainable mobility pass (37,5€ / month)
---
✅ Why us?
Simply because you will get all scale-up advantages without the usual drawbacks!
Activity: we are a "purpose company" - that really drives everyone's daily motivation and commitment
Solution: we built a best in class solution, that has no direct competitor
Growth stage: we are not small - we are not big - we are 50 => our boom is to come
International: we operate at a global level, and our working language is English
Values: we do have values, and these are not just for posters!
. Integrity: we act with honesty and fairness
. Ambition: we strive for excellence in a healthcare demanding environment
. Cooperation: we care, we support, we seek collective success
Autonomy: you'll definitely get real responsibilities, and have the chance to have impact
Employee care:
. Our beautiful office is "rue du Louvre" (between Chatelet & Bourse)
. Regular team events, especially every Thursday evenings
. Our happiness manager is taking the greatest care of all of us! 🐣
Tools: we used Slack, Notion and DropBox, and it is pretty cool
Remote: up to 3 days / week
Worklife balance: we are definitely respectful
Shareholder: every single employee is incentivized with company equity
Do you need more arguments? We've got a bunch!
---
🤓 Want more infos?!
---
🙏🏻 Let's meet
If you believe that you are the right person for Implicity, we are looking forward to receiving your application through the careers pages of Implicity's website
We are proud to be an equal opportunity employer, and we constantly challenge ourselves to build a diverse team of talents.
Recruitment process:
1° 15-20min call with Titouan (Talent Acquisition Manager)
2° Interview with Louay Gargoum, your future manager & Mathieu Savournin, your future lead
3° Interview with Thomas Habib, COO & Anne Vinas, Head of Customer Service
4° Reference check
=> According to your availabilities, the whole process should last 3 weeks maximum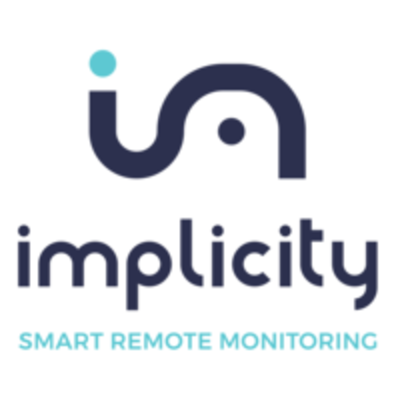 Implicity
Cette offre vous tente ?
Questions and answers about the offer