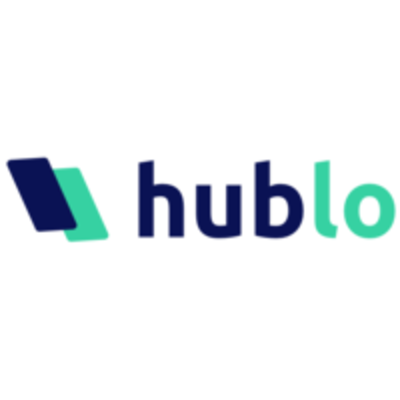 Hublo
Chief People Officer (x/f/m)
CDI

 

Télétravail partiel possible

Éducation :

Non spécifié

Expérience :

Non spécifié
L'entreprise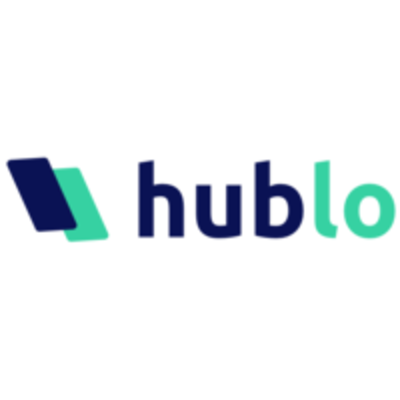 Hublo
Application mobile, SaaS / Cloud Services, Santé, Recrutement

Entre 50 et 250 salariés
Le poste
Chief People Officer (x/f/m)
CDI

 

Télétravail partiel possible

Éducation :

Non spécifié

Expérience :

Non spécifié
Who are they?
Hublo builds a simple and user-friendly digital platform to help hospitals, clinics and retirement homes find staff easily and efficiently, so that they can refocus on their core mission: saving lives.
Better managing staff on a daily basis, saving time and improving the quality of life at work are strong issues highlighted by the Covid-19 crisis. During this crisis, pursuing its mission, Hublo pro bono offered its platform by creating the initiative #Renforts-Covid, to encourage solidarity among healthcare professionals. In partnership with 11 of the 13 regional branches of the Health Ministry in France, Hublo helped gather more than 60,000 volunteer professionals in 2 months, who supported 6,000 healthcare facilities in crucial need for extra-hands during this epidemic.
As of now, Hublo is deployed in almost 2,500 healthcare facilities and is used by more than 600,000 healthcare professionals, thus contributing to the healthcare system digitization and to the hospital of the future.
From +130 team members today in Paris and Sophia-Antipolis, the Hublo team is still growing in France and beyond. Recently, they opened an office in Cologne in Germany.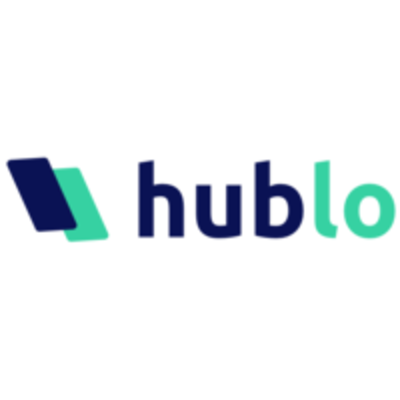 Visit the profile
Rencontrez Agathe, Product Designer

Rencontrez Dorothée, Head of Sales

Rencontrez Pauline, Head of Client relation
Job description
As a member of the Executive Committee, you will be responsible for leading and overseeing the People function and all human resources activities. You will embody our company, our values and our culture, serving as a people-centric leader internally and an ambassador externally.
We are looking for someone with a strong and genuine desire to empower and augment the experience of our employees at Hublo team, and by extension, our customers.
Missions
Understand, challenge and shape our culture and values, and become the owner and guardian of their existence and application
Build and implement a People strategy aligned with Hublo's culture and strategic growth objectives in a scalable, data-driven and detailed way
Set up and lead our Talent acquisition strategy and team, with a rigorous headhunting mindset, to support the ambitious growth plan of recruiting 100 new people by the end of 2023
Ensure an outstanding employee experience and engagement, from the recruitment process to the off-boarding, by gathering, sharing and using data to drive decisions and actions
Foster a diverse, inclusive, and equitable workplace culture where employees feel supported to maximise their potential
Lead internal communication at Hublo in collaboration with the CEO, to maximise the impact of messages and meetings, and to ensure the highest motivation and energy levels from employees
Lead and embody Hublo's Corporate Social Responsibility initiatives, which are at the heart of our mission and culture, ensuring we comply with our "entreprise à mission" status and that we become a B-Corp within 12 months
Structure, market and communicate our employer brand, reflecting all the above, to attract the best candidates and retain employees over the long run
Lead and drive the due diligence and people integration strategies for all M&A activities and oversee a global and geographically dispersed workforce
Build and hire a global People team of excellent managers and individual contributors who can build on global best practices and deliver success in their area - and who actively collaborate and create a truly unique work environment
Perks & benefits
Perks
Our team members are our #1 asset! We offer them great perks so they feel good about working for us!
A fair and competitive salary package with an attractive equity plan ("BSPCE") 📈
A tailor-made onboarding program to discover Hublo's organization, products and teams 🔍
A flexible remote working policy 🏡
RTT 🌴
A daily meal plan (Swile) 🥗
Health insurance plan (Alan) 🩺
Access to thousands of gyms and activities, through our partnership with Gymlib 🤸🏼🏋🏻
Macbook environment 💻
Free coffee, snacks and a budget allocated to managers for small team events ☕
A CSE (Comité Social et Économique) that places the interests of our employees at the heart of Hublo's concerns🥇
Office & Team Life
A dynamic and multicultural team of 10+ nationalities 💥
The ability to work in several locations: Paris, Sophia-Antipolis, Cologne 🌆
Weekly team drinks and yearly offsite (long week-end in the French Alps or Portugal just to name a couple) ☀️
A chance to contribute to improving the healthcare system in Europe ❤️
Preferred experience
12+ years experience, including at least 6+ years of management experience
Experience leading people and culture efforts and activities, including a successful track record of leading and scaling the function in a high growth, technology environment
Accomplished leader with proven experience in building, hiring, managing and scaling a high-performing global People team, you will have demonstrated very strong people leadership
Track record of delivering ambitious objectives in terms of recruitment, management and engagement of talents
Natural leadership and excellent oral communication in English, with a demonstrated ability to speak in public, lead and inspire people
Data-driven mindset with a history of decision-making based on business metrics, to quickly define, track and analyse KPI to take action
High level of business acumen, with the ability and desire to add value outside of the People function
Excellent oral and written communication skills
English mandatory; speaking French is a plus
Alignement with Hublo core values
Recruitment process
1 hour interview with our CEO
2 hours interview with our Head of People and CPO
Business case
1.5 hour interview with our CEO and CTO
1.5 hour interview with our Chief Strategy & Expansion Officer and our CFO
Hublo is an equal opportunity employer. We celebrate diversity and are committed to creating an inclusive environment for all employees.
Questions and answers about the offer
Partager sur Linkedin

Partager sur Facebook

Partager sur Twitter
D'autres offres de Développement RH / Formation
Ces offres peuvent vous intéresser !
Qare

CDI

Paris

Télétravail partiel possible

Lucca

CDI

Paris

Télétravail partiel possible
Voir toutes les offres