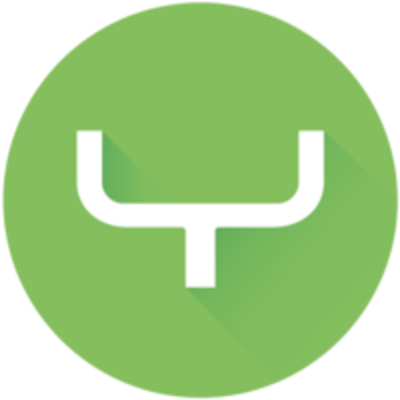 Genymobile
Product Owner
Paris…
Voir plus
+2
Éducation :
Bac +5 / Master
Cette offre a été pourvue !
Qui sont-ils ?
Genymobile's main product is Genymotion, a local and cloud-based Android emulator that provides access to Android and its applications.
One of the main use cases is to enable Android developers and QA teams to work faster without having to manage many physical Android devices due to the fragmentation of Android in the market.
Genymobile is also involved in development projects and advises clients in the lower layers of Android, from the Kernel to the Framework, thanks to its well-known 10 years expertise.
Open source is also part of Genymobile's culture and is a fundamental pillar of the Android ecosystem. We are therefore committed to the community through conferences or projects such as scrcpy or gnirehtet
Descriptif du poste
Product Owner
We're looking for an experienced Product Owner that will be responsible for owning and helping to deliver Genymotion Products.
As Product Owner, you will manage user stories and ensure that the product backlog for the Agile team is properly allocated, thereby supporting the successful outcomes for product definition, design, development, release, and support.
You will be responsible for the development and the releases of Genymotion.
In order to address these ever growing challenges we're seeking an individual already well versed within these technologies and context and who is willing to act as a leader to help define and maintain Genymotion Product.
Reporting directly to the CEO and CTO, this role will also drive frequent interactions with the Sales team, Support team, Marketing team, and, on a day to day basis, with the development team.
The mission of the Product Owner will be to
Understand and execute Genymobile strategy
Understand Genymotion customers and market requirements, solutions and uses cases
Translate requirements and solutions into roadmaps and detailed product features
Help in processing, understanding, refining and prioritizing the customer requirements.
Assist in research and specifying the features, and to justify their priority in the User Stories backlog
Be able to clearly articulate customer requirements into Epics and User Stories
Work closely with engineering teams including involvement in development team meetings, as the key liaison between the engineering team and the rest of the organization.
Profil recherché
Desired Skills & Experience
Master degree in Computer Engineering, Computer Science, or equivalent
Previous working experience as a Product Owner > 2 years in a Software Company (BtoB ideally)
In-depth knowledge of Agile process and principles
Ability of managing multiple priorities and tasks.
Outstanding communication, presentation and leadership skills
Excellent organizational and time management skills
Sharp analytical and problem-solving skills
Team-player with the ability to work in a collaborative environment.
Excellent verbal and written English skills
Good understanding of the day to day work and environment of the mobile/Android developer and mobile QA
Experience/knowledge of Cloud/Saas solutions is a plus
Past experience as a developer would also be a plus
We will all be happy to present you our professions, to welcome you in this beautiful adventure and to share with you our values and our good mood!
Déroulement des entretiens
Questions et réponses sur l'offre