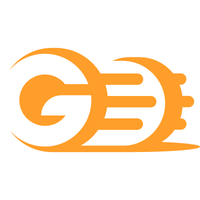 Gatling
H/F CDI Head of Sales
CDI

 

Début :

 

Paris

Bac +5 / Master

> 7 ans
La tribu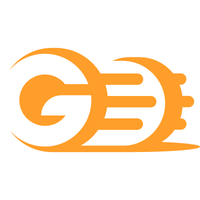 Gatling
Le poste
H/F CDI Head of Sales
CDI

 

Début :

 

Paris

Bac +5 / Master

> 7 ans
About
Gatling is one of the biggest open-source success stories in the testing industry with +5,000,000 downloads. Started as a side project, Gatling quickly gathered a huge community around the world: +100,000 companies are now load testing with Gatling in +100 countries.
The key of success? Gatling promotes a radical paradigm shift in the load testing industry through technological innovation. Gatling now competes with IT giants (Microfocus, Broadcomm) and doubles its revenues each year.
UPDATE: Gatling just raised funding to get to the next level!
Gatling: test, succeed, iterate!
Application or website crashes make newspapers headlines, damage customer satisfaction and are very expensive. Crashes always happen at the worst moment for your business, when everyone is visiting your website or application at the same time. Every company has to deal with it at some point: Blackfriday, TV ad campaigns or even the go-live of an application.
Gatling makes testing solutions designed for new Web trends and practices, new development methodologies (DevOps, CI/CD) and new technologies. Our secret sauce: Gatling made it possible to test very early during the development of an application and to automate these tests. That means more tests and more data to make the best technological choices during the development lifecycle.
What will Gatling look like in 10-15 years? We want to be one of the major players of the DevOps tooling industry and to be the best ally of every major success in the digital world: the unicorn behind all unicorns.
Job description
Gatling has now hundreds of customers and doubles its revenues each year. We are at a turning point in our history: we are about to launch a SaaS model of our Enterprise offers that will attract way more customers within a short period of time.
Gatling's new challenges for our Head of Sales: transitioning from a traditional software editor business to a SaaS business, from fast growth to hyper-growth and from startup to scale-up.
We always relied on inbound contacts and through our Marketing operations we managed to skyrocket the number of inbound contacts, mostly from our open-source community.
The customers of our Enterprise offers are mostly large corporations (75%), mainly in the US (40%), in France (25%) and in other European countries (25%). Our current offers go from 5k€ to 500k€, including upsells depending on the adoption of our solution.
Our goal is to reach 1 million euros in MRR within 2 years. In order to achieve this, our Head of Sales will be in charge of:
Defining and implementing the Sales strategy
Building and managing the Sales department (large corporations / mid-market companies, SDR / Presales / Customer success, US / Europe, Inbound / Outbound)
Processing a fast-growing number of inbound contacts and automating our Sales process for the new SaaS offer
Working together with the Marketing department to continuously fine-tuning the lead acquisition and qualification strategy
Managing internal processes and tooling of the Sales department (Salesforce, Hubspot)
Managing key accounts (acquisitions and upsells)
Developing partnerships in various countries (resellers, professional services)
Taking part to our event strategy (fairs, conferences)
Preferred experience
To implement this transition only within a few months, our Head of Sales must have:
A strong international experience
A very good knowledge of large organizations' purchasing process
A previous experience in a B2B Saas business
A previous experience as a Head of Sales
A very good knowledge of Sales tooling, automation processes and reporting
But also, our Head of Sales is eager to work:
In a deep tech environment
In a startup planning multiple fundraisings for its development
In a company that steadily questions its strategy and processes, that promotes a results-based culture to continuously improve its Sales pipeline
In a fast growing team
For a future tech champion!
This content is blocked
Youtube cookies are required to show you this content
Questions and answers about the offer
Ajouter aux favoris

Partager sur Twitter

Partager sur Facebook

Partager sur Linkedin
Notre sélection d'articles pour vous
Inspirez-vous avec une sélection d'articles