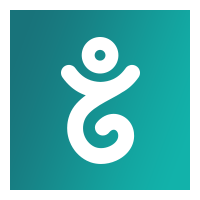 Gandi
System Administrator
La tribu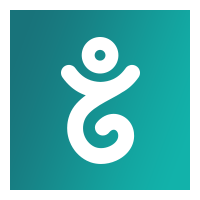 Gandi
Cyber Security, Electronics / Telecommunications, IT / Digital
Le poste
System Administrator
Cette offre a été pourvue !
About
Founded in 1999 by 3 French Internet pioneers who wanted domain name registration to not be the exclusive purview of just a few major U.S. companies, Gandi became the first ICANN-accredited French registrar in 2000. That same desire for independence has guided them ever since.
Offering an alternative for Internet users, defending the privacy of their customers, and supporting open source projects is part of the company's DNA, which they sum up with the slogan "No Bullshit," and drives them to seek alternatives to old and staid traditions and methods.
Gandi now offers a catalogue of 750 domains for individuals, small businesses, and major accounts. With offices on 3 continents, they have more than 140 employees spread between Paris, Luxembourg, Munich, San Francisco, and Taipei. Gandi manages more than 2.5 million domain names, 200,000 sites and applications, and 55,000 SSL certificates for nearly 350,000 customers.
At Gandi, it is the quality of service, guaranteed by an in-house—not outsourced—customer service team and committed employees, as well as an exceptional level of transparency that has enabled the company to become one of the biggest domain name sellers in the world over the past 20 years.
As a major technological player, Gandi offers its customers:
domain name registration and management
email management and storage
platform security (SSL certificates)
cloud server hosting
Job description
SysAdmin (F/M)
Your Role:
Gandi.net is looking for a skilled Linux system administrator to run our operations within the Ops team in Taipei Taiwan.
This position requires a significant experience in a responsible system administration position
in an internet company such as an ISP, hosting company, or other IT-is-core business. You must have
experience with and the ability to deal with the issues that arise in a large production environment (100+
systems). You must know how data centers work, and be comfortable working in a team of high-skilled
professionals, often using remote access methods for the systems you work on together.
Gandi has offices on both US coasts in Europe and Taiwan. Some travel back and forth between the
different offices might be required.
You will have no problem working some shifts to cover periods of minimal staffing in other offices. You will
be comfortable with the responsibility for monitoring and triaging Gandi's production operations as a
member of an A team.
Your attitude is straightforward. You have no tolerance for bullshit, and you are honest and open even when
you make a mistake. You know and love Open Source, and are passionate about maintaining a free and
open Internet.
Preferred experience
Join DevOps team
Your Skills:
You have knowledge and experience with Linux (Debian), and FreeBSD. You can automate common
sysadmin tasks using bash and python, puppet and ansible.
Preferably you have been dealing with Xen, kvm. Bind and postfix are old friends. Dovecot, postgres, mysql, and package
managers are family.
Most importantly, you want to work for a small, innovative company. We are challenging the dominant
players with open source solutions bringing kick-ass services to the market at competitive prices and with
passionate assets.
Meet the Gandi team
This content is blocked
Youtube cookies are required to show you this content
Questions and answers about the offer
Ajouter aux favoris

Partager sur Twitter

Partager sur Facebook

Partager sur Linkedin
Notre sélection d'articles pour vous
Inspirez-vous avec une sélection d'articles