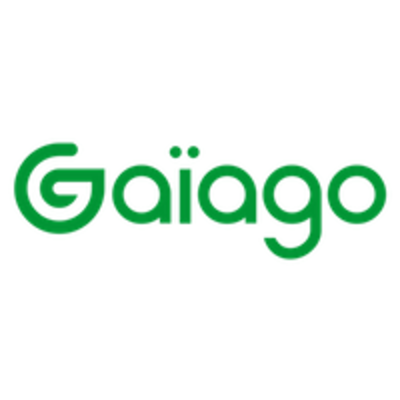 Gaïago
Industrial Partnerships Manager - Biosolutions
CDI

 

Éducation :

Non spécifié

Expérience :

Non spécifié
L'entreprise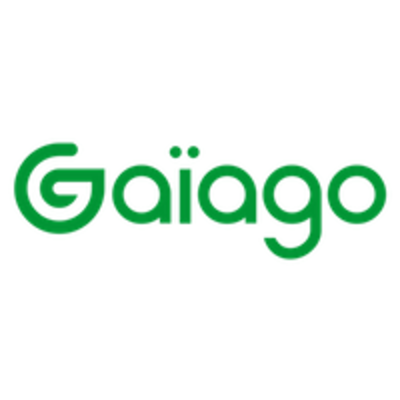 Gaïago
Pharmaceutique / Biotechnologique, Agroalimentaire / Nutrition animale, FoodTech

Entre 50 et 250 salariés
Le poste
Industrial Partnerships Manager - Biosolutions
CDI

 

Éducation :

Non spécifié

Expérience :

Non spécifié
Cette offre a été pourvue !
Who are they?
Agriculture is undergoing a revolution, and Gaïago is in the lead.
Their ambition?
Becoming the independent leader in soil revitalization.
Gaïago develops comprehensive and innovative soil analyses and produces soil rebalancing products, bio-stimulants and biocontrol products.
Many farmers, researchers and technical centers have already approved the performance of the products and the company has significant traction in the distribution networks.
Launched in 2014 and with a solid technological platform, Gaïago is recruiting men and women who want to write the future of agriculture.
Gaïago is led by 5 partners from the biotechnology / Agtech industry, with successful scale-up experiences in the fields of Biosolutions.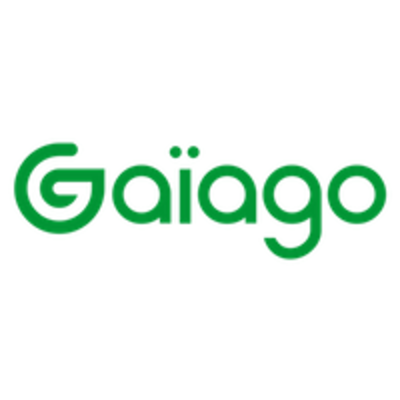 Visit the profile
Rencontrez Augustin Pot, Directeur Administratif et Financier

Rencontrez Charles, Associé en charge de la Transition

Rencontrez Francis, Francis, Associé en charge de la Recherche Agronomique
Job description
Présentation de l'entreprise : 
Gaïago est une entreprise qui propose des solutions innovantes, basées sur l'activation sélective de la microbiologie, principalement sur la revitalisation des sols, mais aussi autour de la graine et de la plante. Ces produits permettent d'éveiller et de développer les micro-organismes bénéfiques du sol et de générer de nombreux bénéfices agronomiques, nutritionnels et environnementaux.
Presentation of the company:
Gaïago is a company that provides innovative solutions, based on the selective activation of microbiology, mainly on soil revitalization, but also around the seed and the plant. These products allow to awaken and develop beneficial soil microorganisms and generate numerous agronomic, nutritional and environmental benefits.
Context of the position:
"Gaïago Inside" supports manufacturers of plant protection products and fertilisers throughout the world in the agroecological transition. "Gaïago Inside" is the Gaïago sales team in charge of developing partnerships with manufacturers of plant protection products and fertilisers in the agricultural industry.
These are commercial partnerships whose purpose is to sell Gaïago products.
The business is fast growing through new partnerships around the world and is strengthening its key account management team.
Main objectives of the position:
The Biosolutions Industrial Partnerships Manager (key account manager) will be the manufacturer's client experts at Gaïago. Responsibilities cover business development and project management. His/Her mission is to increase sales with the key global manufacturers (plant protection and seed-treatments).
Immediate challenge: having quick impact
Sales environnement: sign deals with new BtoB clients, strong added value products, mid-term sales cycle (from 1 year to couple of years), international, senior and global clients level networking, Agtech/Agroecological market transition actors.
Business development:
- define sales strategy and action plan
- End to end sales process responsibilities: from lead generation, client needs identifications, trials set-up, distribution agreement negotiation, production follow-up & cash monitoring
- Engage Gaïago senior leadership with client leads CxO suites
- Coordinate stakeholders to set-up added- value commercial review and discussions
Project management:
- internal : project management of internal stakeholders to achieve and deliver client commitments (such as trials, product registration, product innovation, production…)
- external: coordinate with clients delivery roadmap, actions commitments, coordinate internal+external reviews
Key Experience required (hard skills):
- strategic client account management (ideally within or working with crop protection- seed treatments manufacturer)
- business development in BtoB on value added product 
- building value propositions (experience in agile methodologies sur as Design Thinking)
- project management. Lead a project to ensure contract signature or product production to ensure customer satisfaction
- At least 8 years experience in a similar position (or oriented business development through new clients)
- Ideal background: Added value in BtoB Sales, ideally in Agtech, plant protection, seed treatment but not mandatory.
- English mandatory + fluent in French
Mindset (soft skills ):
- being convinced of the interest and impact of biostimulants on the improvement of agricultural practices
- willing to put their skills at the service of the agro-ecological transition
- being able to build a strong trustfull client relationship at a senior level
- building global account vision and action plan
- coordinating actions between 2 companies with multiple stakeholders
- convincing a client
- having a rigourous, determined, extrovert personnality
This position will report to our Inside Lead, whose management style focuses on:
- client first
- focus on results (revenu)
- clear objectives
- weekly follow upteam effort
- helping the team to learn and improve
- empathy and being close to the team
Conditions of the position:
Full time position based in St Malo,
Partial Home Office possible,
Package composed of a fixed + variable salary,
Company laptop + smartphone,
Healthcare insurance + provident scheme
Focusing clients worldwide. Travels in France and abroad are to be expected form time to time.
Average working week: high level time split: 60% with clients, 30% projects lead-meeting preparation-follow up-training, 10% internal travel: 60% in St-Malo, around 40% travelling (mostly Europe)
Leadership:
Year 1: no management
Year 2: potentiel team of couple of persons
Year >3: team of several persons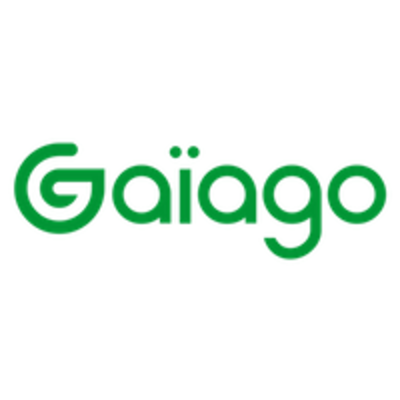 Gaïago
Cette offre vous tente ?
Questions and answers about the offer