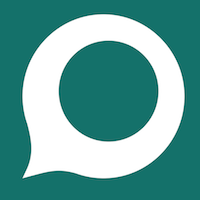 Evaneos
FR - Sales Agent in South Africa - French-speaking mandatory
CDI

 

Début :

Éducation :

Sans diplôme

Expérience :

> 2 ans
L'entreprise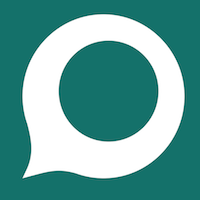 Evaneos
Tourisme, SocialTech / GreenTech

Entre 50 et 250 salariés
Le poste
FR - Sales Agent in South Africa - French-speaking mandatory
CDI

 

Début :

Éducation :

Sans diplôme

Expérience :

> 2 ans
Who are they?
Evaneos description
Better Trips for travelers. Better Trips for the world. Since Evaneos was founded in 2009, we've built a greener, fairer future for travel. By connecting travelers with the world's best local experts, we provide trips that are better for them and better for the places they visit. For us, it's all about quality and impact. That means fighting mass tourism and impersonal experiences at the expense of local communities and the environment. Instead, we offer tailor-made trips, lovingly crafted by those passionate about sharing and protecting the destinations they call home. Thanks to our network of more than 1000 local partners in more than 160 destinations, we've helped more than 500,000 travelers plan extraordinary trips around the world.
Evaneos Recruitment Services
Evaneos set up Evaneos Recruitment Services to help local partner agencies recruit new Staff. It concerns all types of contracts (internship, CDD - Fixed-term contract - or CDI - Permanent contract) and all types of people (whether they are based in France, abroad, in your country…).
The local agency you will work with in South Africa
The company of African Trackers is an inbound operator that organizes tailor-made trips to Southern Africa. Since our goal is to help travelers set up their trip plans by sharing our experience, our service goes well beyond a standard reservation service. Discerning travelers from all over the world had access to the continent like never before because of our 25 years of expertise in Southern Africa & East Africa. We curate, create, and provide extremely upscale travel experiences. Our commitment to providing individualized service to each customer, our unwavering emphasis on all aspects of your travel, and our ability to go above and beyond your expectations for an African vacation is what set us apart from the competition.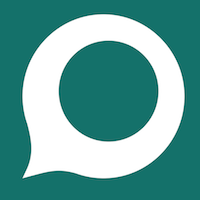 Visit the profile
Meet Annika, Northern Europe Leader

Meet Eleanor, Brand & Communication Leader
Job description
Company of African Trackers is inbound tour operator specializing in crafting tours in southern Africa, with offices based in Johannesburg and Cape Town. We are seeking a highly experienced and motivated French speaking senior travel consultant to join our Johannesburg team. You will be in charge of direct sales with Evaneos customers for the destination of South Africa. You will be the person who receives inquiries through the Evaneos platform and the main contact for French travelers. As the contract will be with the local agency, the job could contain any or more of the following duties:
Understand travelers expectations
Main contact for clients to determine travel needs, budgets, and preferences: tailor-made itineraries
Match travelers' requirements with transportation, accommodations, insurance, tours, and activities.
Advises clients regarding destinations, cultures, customs, weather, and activities
Responsible for billing the traveler
Handles travel issues, conflicts, complaints, cancellations, and refunds
Builds and maintains relationships with travel and tour operators
Booking management: reservation with hotels and other services
Quality monitoring during the trip
If you are a self-motivated and dedicated individual with a love for travel and a desire to make a positive impact on our client's experiences, we encourage you to apply for this exciting opportunity
Additional information
Duration & contract type: open contract (CDI) – minimum 2 years commitment
Precise location: Johannesburg and Cape Town, South Africa
Availability: immediate
Salary: 38,000ZAR + commissions on sales (gross salary before tax)
Other advantages: 1 flight / year + social security
Working time per day and week: 8h/ day - 5 days/week = 40h
NB: During the first 3 months' probation, the Company will provide you with a flight ticket, a shared apartment and vehicle. (Petrol and food expenses not included)
The fixed monthly salary during the first 3 months will be 900EURO net.
Preferred experience
Languages required:
French : native
English (or Spanish-English or Portuguese-English)
Ideal profile:
Fully Computer literate (windows)
Excellent cross-cultural communication Skills
Organised and detail-oriented
Strong sales focus
Think out of the box
Ability to Listen
Good Persuading Skills
Being Internet and Social Media Savvy
Others: Problem-solving, Can-do attitude, Flexibility and adaptability, Customer service skills, Time management.
Recruitment process
Application with CV and motivation letter
Video interview through Willo platform
HR interview with Evaneos Recruitment Services if needed
Call with the concerned local agency manager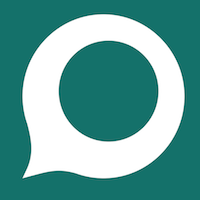 Evaneos
Cette offre vous tente ?
Questions and answers about the offer