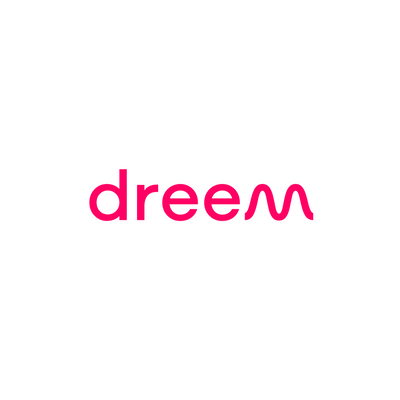 Dreem
Functional Testing Engineer Intern
Stage

 

Éducation :

Non spécifié

Expérience :

Non spécifié
L'entreprise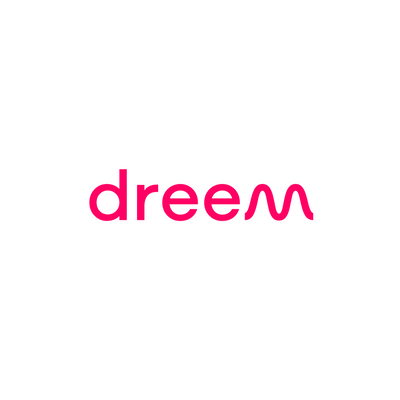 Dreem
Ingénieries Spécialisées, Santé, Services à la personne

Entre 50 et 250 salariés
Le poste
Functional Testing Engineer Intern
Stage

 

Éducation :

Non spécifié

Expérience :

Non spécifié
Who are they?
Dreem is a digital health company specialized in sleep. Their mission: to push the boundaries of science to reshape sleep care — for the better 💤. 
With its digital sleep clinic, the team provides diagnosis and treatment options for people suffering from sleep-related disorders. A coordinated care platform that can be accessed from home, with dedicated sleep practitioners and comprehensive treatment plans. Telehealth for sleep (basically) 🏥. 
With proprietary technology that assesses sleep and guides clinical decision-making, the clinic also streamlines research & drug development programs in a broad range of therapeutic areas. Its partners include leading pharma companies and institutions across the globe, and beyond 🛰.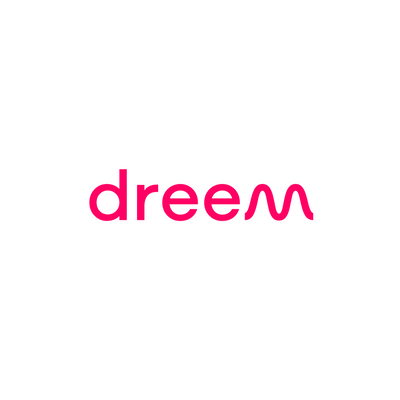 Visit the profile
Meet Olivier, Vice President of Software Engineering

Meet Lahib, Mechanical Engineer
Job description
About Dreem
Each and every night, around the world, hundreds of millions of people are trying to sleep but can't. We're in the middle of a global sleep crisis with serious ramifications for society. At Dreem, a team of 50 experts is on a mission to beat insomnia, build new ways to analyze the sleep and build the sleep medicine of tomorrow. 
In the 8 years since Dreem's creation, we've collected 2M nights of sleep data and helped thousands of people improve their sleep. We also accumulated 45 patents and completed 3 full hardware iterations and 100s of software iterations. We raised $60M from investors including Laurent Alexandre, Xavier Niel, MAIF, BPI and Johnson & Johnson - the world's healthcare leader. Along the way we created a research network of 200 leading laboratories and hospitals and a scientific board of 4 of the most renowned neuroscientists and sleep experts in the world. 
Dreem is a fast-paced and dynamic work environment. The team's fields of expertise encompass sleep research, neuroscience, mechanical engineering, machine learning, electronic design, embedded systems, testing, ergonomics, development of proprietary applications and software, design, marketing and much more. Joining the team is challenging but hugely rewarding- working at Dreem means pushing the boundaries and being able to bring real positive change to people around the world. Ready to join the fight for better sleep?
SPECIFIC CONTEXT 
The company has been building a digital sleep clinic, providing comprehensive patient care to answer the growing needs of people suffering from sleep disorders - from screening, diagnosis, to the treatment of insomnia and apnea. By facilitating access to remote care, while improving diagnosis and treatment methods, the Dreem clinic is a unique alliance of advanced technology and sleep medicine, providing US payers with lower costs, improved clinical performance, and increased patient satisfaction.
About the role 
Importance of the role (a.k.a. this is why we need you)
Dreem is a combination of small teams working hand in hand. As such a back-up entity is needed to check that everything works at the most important level: the user's. The role of the T&V team is to ensure that our products and developments are flawless and easy to use for the client.
The new challenges of Dreem today are leading us to create multiple new hardware and software products in the sleep disease diagnosis and treatment field. Taking this into account our Testing and Validation team (T&V) needs to be on multiple fronts at the same time and we are looking for a new member to extend our range of action.
Job description 
Working with the product team and the R&D teams, your role is to test software prototypes to validate that they are rightly functioning and practical to use. And when a user is complaining about a particular feature, it is part of your job to understand why and where our product could be improved.
As stated above, the T&V team is the bridge between the product team and the end users. 
When the product team is working on a new feature, it is your job to anticipate where the weak spots might be between the different R&D teams to ensure that the feature will be delivered flawlessly. To do so, you need to test that feature with a critical eye and place yourself in the end user's shoes, expecting an easy-to-use product that fits his needs. When it appears that several users are complaining about the product, as you have a high-level vision of the latter, your job is to try and find where the actual friction is to help the product team define an accurate solution.
The more the Dreem company is growing, the more people are working on one topic together. The T&V team act as a glue to ensure that all those people are aligned with the specifications or newly discovered issues. 
As the Dreem Sleep Clinic is the new born project of the company the testing remains entirely to be defined and this project can represent a stimulating challenge for a motivated and curious person.
Key Missions
Run test campaigns (feature test , non-regression test, integration tests) for all the Dreem Sleep Clinic's environments (Mobile and Web applications), and provide clear reporting about the releases health.
Learn to define and maintain test suites and bug tracking system (on JIRA) for the Dreem Sleep Clinic's environments by updating current test cases and more especially create new ones in accordance with the requirements written by the Product team.
Participate in the management of internal and external testing campaigns (dialog with our dedicated partner, recruit testers, design particular protocols following the needs, sort and address issues detected during campaigns). 
Develop the automation of the non-regression campaigns.
About You
Engineering formation
 Great level of French
Ability to communicate in English efficiently (international teammates and users )
Resourceful, curious and organized
Good relationship skills
Interest in new technology
Bonus Skill
Knowledge in software engineering  
Additional Information
🏡 Great office in the center of Paris (75003)
 🍽 Swile (Tickets Restaurants)
🏃‍♂️ Gymlib 
🚈 50% pass Navigo or bike indemnities
Questions and answers about the offer