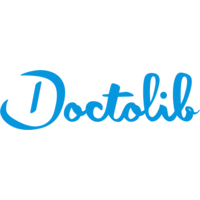 Doctolib
Fullstack Engineer - Hospital (x/f/m)
L'entreprise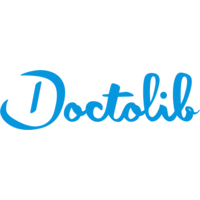 Doctolib
Application mobile, Logiciels, SaaS / Cloud Services, Santé

> 2000 salariés
Le poste
Fullstack Engineer - Hospital (x/f/m)
Who are they?
Founded in 2013, Doctolib is one of Europe's fastest growing healthcare technology companies. Everyday we strive to fulfil three entrepreneurial missions :
Improve the daily life of healthcare personnel
Improve patient access to healthcare and patient health
Build a team of entrepreneurs with humanist values
We are dedicated to creating useful solutions for healthcare personnel and patients, regardless of age, condition or location. We strongly believe in prioritising data privacy as we continue to build services with a positive social impact for the long run.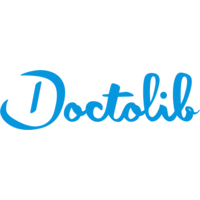 Visit the profile
Rencontrez Thibault, TCS & EHR Sales Director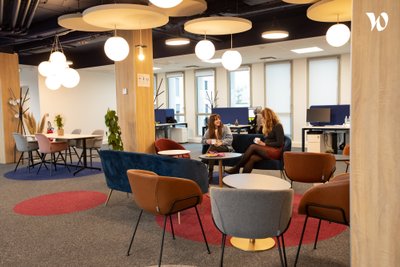 Rencontrez Mathieu, Chief People Officer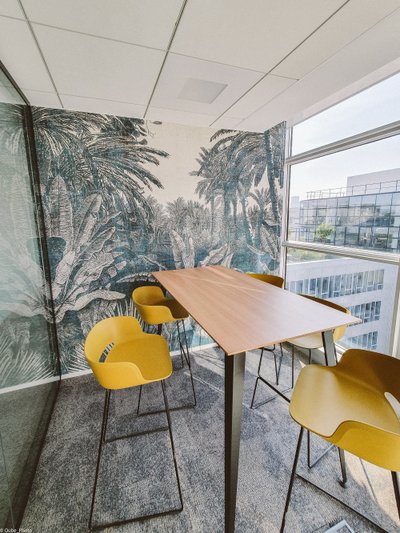 Rencontrez Matthieu, Software Engineer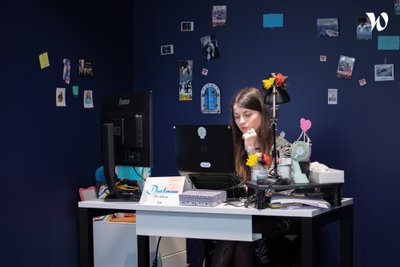 Job description
Fullstack Engineer
Doctolib is hiring a Fullstack Engineer to work on our productivity software for Hospitals and Large Facilities. You will be writing high
-quality, secure, performant and well
-tested code that helps thousands of healthcare professionals spend more time caring for their patients, and deploying it to some of the largest medical facilities in Europe. 45 million patients use our website or our mobile app every month to book an appointment and get the care they need. That's just the tip of the iceberg though, under the hood we help 150,000+ doctors by building software that increases their productivity. You will be working with our product managers and strategists to address the unique needs of our hospital users, building a high
-impact and optimized product for these important medical professionals.
Your mission
We have more than 250 Fullstack Engineers working in our offices in Paris, Milan and Berlin. We hire in a programming
-language
-agnostic manner but to give you an idea of the environment you will be working in: the platform runs on Ruby on Rails, backed by PostgreSQL and  Redis. On the front
-end, we bet on modern React (context, hooks…), even for our mobile apps. Of course, we can and do make exceptions when we need to, including but not limited to an ElasticSearch cluster, Rust for our high
-performance billing engine, Java and JavaScript for some of our interoperability needs and a bit of C++ for specific features. Come willing to learn and we'll teach you what you need in your team.
Our Fullstack Engineers work in small feature
-focused teams, each dedicated to a specific challenge we are tackling. You are supported by infrastructure, tooling and security teams to help you focus on what you do best! Each feature team has a mission, is driven by  one main KPI per quarter and consists of 4–6 engineers working directly with one product manager, one engineering manager, design and data to help healthcare professionals and their patients. Our feature teams are focused on building features that help Doctors and Patients and providing technology that enables better Booking Management, Telehealth, Consultations, Patient Identity Management, internal messaging, Integrations with Practice and Hospital Information Systems (HIS) and much more.
We believe that as an engineer you will enjoy this job because of our environment and culture, the people you will work with and the responsibility, autonomy and room to grow you will be given. This job is mainly about building features, but building the best tech is the key to our success. You can read more about our environment on our careers page or on our blog. Apply now and our team will be happy to show you.
Your skills
What we look for is someone who is proactive, involved, curious, and collaborative. You write test
-driven pragmatically engineered code. We don't mind if you have not worked in a Ruby/React environment: if you are ready to learn, we are ready to teach you. You are expected to complete a homework test and your code will be discussed with you if it passes our review.
What we offer
Perks and benefits

include a public transport ticket, subsidized Urban Sports Club membership, lunch vouchers, and more. 

Company pension scheme

28 days of leave + 1 additional day for each year of service (up to. 30 days)

A detailed and structured

onboarding

as part of our

Doctolib Academy

Comprehensive

learning opportunities such as our Doctolib e
-learning programme, Learning Days, and other training (e.g. soft skill training, product training, and more)

Team events and an annual

company
-offsite
A unique and highly competitive stock
-option program
About the remote policy at Doctolib
As of October 2021, we provide 3 working modes:
Remote:

you work remotely and meet your team at the office once a month.

Hybrid:

you work remotely 2 to 3 days per week and from the office on the other days.

Office
-based:

you work from the office.
About Doctolib
Doctolib was built by its three co
-founders in 2013. Our two technical co
-founders Jessy and Ivan were the first Fullstack Engineers here. As a Fullstack Engineer, you will work like them, deploying code into production every day, taking your own development decisions, and developing an awesome user
-focused product that helps millions of people. What we are building is hyper
-secure, test
-driven, and pragmatically user
-friendly. This is thanks to our tech values:
User first:

Both patients and professionals, we always put our users first.

Ownership:

The product must be ours so we can make the right decisions.

Keep the stack simple:

Be pragmatic, no tech just for the sake of tech.

Learn & Grow:

Everything goes fast, but we help you to grow and learn with us.

Security and Reliability:

We take this very seriously and embrace privacy by design.
Doctolib is one of Europe's fastest
-growing healthcare technology companies. Every day we strive to fulfill three entrepreneurial missions:
We are dedicated to creating useful solutions for healthcare personnel and patients, regardless of age, condition, or location. We strongly believe in prioritizing data privacy as we continue to build services with a positive social impact in the long run.
At Doctolib, we don't just accept diversity, we respect and celebrate it! We're proudly committed to equal employment opportunities regardless of your gender, religion, age, sexual orientation, ethnicity, disability, or place of origin. We take care of each other and are grateful for each Doctoliber's contribution to our mission!
Do you want more information? Feel free to dig into Doctolib's...
Ready to apply as Engineer at Doctolib now? Hit the apply button!
Questions and answers about the offer
Partager sur Linkedin

Partager sur Facebook

Partager sur Twitter