L'entreprise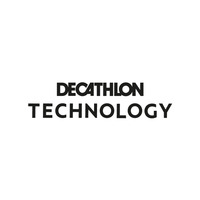 Decathlon Technology
Grande distribution, Sport, E-commerce

> 2000 salariés
Le poste
Principal - Data Business Transformation
Qui sont-ils ?
Depuis plus de 40 ans, grâce à ses produits innovants et fort de sa culture reposant sur l'accessibilité, Decathlon ne cesse de réinventer le marché du sport. Notre mission : rendre durablement les plaisirs et les bienfaits du sport accessibles au plus grand nombre.
Aujourd'hui, nous tirons parti de cette culture de l'innovation et de notre expertise digitale pour qu'un public plus large puisse bénéficier des plaisirs du sport et ce, à l'aide de la technologie. Nous créons de nouvelles expériences pour les sportives et sportifs – coaching virtuel, programmes de fidélité, expériences intelligentes en magasin, offres de produits neufs et d'occasion, mais aussi services de location d'une large gamme de produits Decathlon et de partenaires. Notre objectif: créer un écosystème digital de produits et services.
Nos équipes tech françaises implantées à Paris, Lille, Nantes et Lyon rassemblent plus de 2500 software engineers, product manager et expert·e·s de la data, uni·e·s pour construire et faire évoluer nos produits dont le but unique est de répondre aux besoins de nos 500 millions d'utilisateurs.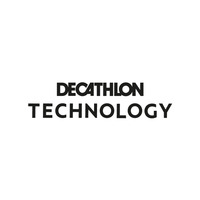 Visiter le profil
Meet Sébastien, VP Product
Meet Rose, Data Engineering Manager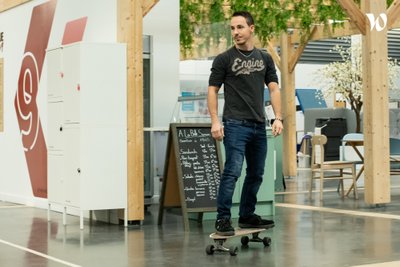 Meet Florian, Engineering Manager - E-commerce
Descriptif du poste
The Decathlon Data Unit proactively & accountably drives Decathlon's transformation through Data. Between the Data Unit and the business entities, The Data Business Transformation Office (DBTO) embraces the mission of scaling and enlarging the ongoing action of the Business Data Value teams. 
Its impact relies on the Data Unit action, and combines state-of-the-art technology capabilities, highly-skilled data competencies, and a strong mandate to lead business transformation. 
This is asenior leadership role within Decathlon's business domain (Sport & Process, Retail..). The DBTO acts as a transformation sparring partner for each Executive Business Leader, helping them define their Data North Star. The DBTO develops a pervasive data mindset & culture, identifies the jobs that need to be dataified, and the processes to be data-augmented and/or reinvented.
As a Principal Data, your will:
Be the architect of Data operational excellence
Be a proactive player of the data quality, reliability, and access improvement, working with the Data Governance & Data domains teams in particular

Support the Data Unit teams in setting up best-practices by design, while developing Data solutions & products 

Collaborate with the CTO, CISO and DPO to comply with regulatory and security obligations related to data, and to Decathlon's vision on Data Ethics
Be the guarantor of value creation through Data
Drive new uses of data and transform existing uses to create value

Adapt the data solutions offered to the business by making the most of the full range of Decathlon's data expertise: data analysis / BI / AI

In creating Data solutions, strive to industrialize and streamline on a global scale

Identify the required resources, customize them according to the Data projects: data value engineers, dedicated taskforce, facilitation, network 
The Data potential explorer & achiever
Federate the teams among the business, continuously inspire to animate their desire for Data & innovate on how the business is done

Bring a strategic sense to know when incremental process improvement is sufficient, and when radical process reengineering is necessary

Identify the Data topics & stakes with the highest potential and added value, in particular through methods such as Design Thinking

Support the emergence of new businesses made possible by Data

Identify the jobs that need to be augmented through Data, support business leaders in the recruitment of data-centric leaders among his/her teams, and define a roadmap for this dataification path.
Profil recherché
What we're looking for
Experience: +10 years of experience within data intelligence or analytics, data product development or similar fields. A prior experience in strategic innovation / transformation will also be considered.

Team Management Experience: +5 years of experience hiring, managing and coaching teams of senior managers across various parts of the business

Leadership: Experience with cross-functional senior stakeholders (tech, business, recruitment, operations & external partners)

Vision: Experience creating a vision of Data, setting a strategy, and ensuring delivery through impactful and scaled programs. 

Program Management: experience in managing high-impact programs with tight deadlines and unclear scope. 

Comfortable working in a high-growth and global company
Joining Decathlon Technology means
Being part of a global community, united by a love of sport, shared values and a passion for digital and technology.

Joining an international French company that has succeeded in keeping the values of a family business while expanding in over 60 countries to provide sports products and services to 400+ million sport passionates worldwide.

Being able to share your passion thanks to our Decathlon discount programs, an annual voucher for your sports activities, a gym access, and our sport communities and events. Whether you are a beginner or a high-level athlete, decathlonians will love to introduce you to new activities.

Joining a group that has a sustainable and respectful vision of sport. Without a healthy playground, there is no sport. Access to equipment must be done with relevance in context, by renting or buying second-hand when possible.

Whatever your favorite sport, your gender, or your religion, Decathlonians all share the same purpose.
Decathlon is committed to inclusion and non-discrimination, and thus acts daily in favor of disability, seniors, social mix and equality between women and men. Above all, recruiting personalities and diversity within our teams is a major challenge because it is a source of innovation and performance.
Decathlon Technology
Decathlon is now fully embracing the digital world to continue delivering on its mission "Sport for the many". This through many incredible and varied digital experiences, helping people all over the world access, enjoy and benefit from sport related activities. 
At Decathlon Technology we leverage the most innovative technologies, we work with and develop experiences, solutions and systems that will deeply change the way people interact with Sports. 
Our tech teams with offices in Paris, Lille, Nantes and Lyon, and future international locations bring together more than 2500 software engineers, product managers and data experts, united to build and scale great products and services centered around our 400 million users needs.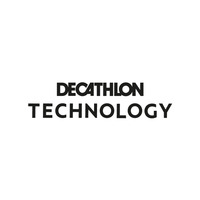 Decathlon Technology
Cette offre vous tente ?
Postuler
Questions et réponses sur l'offre
Ajouter aux favoris

Partager sur Linkedin

Partager sur Facebook

Partager sur Twitter