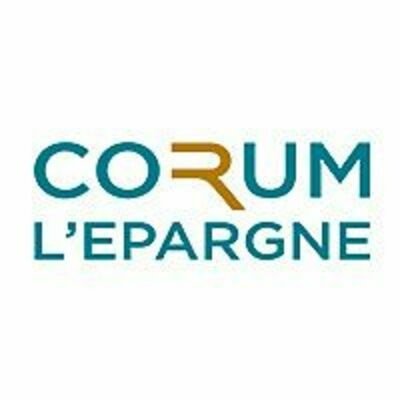 CORUM L'Épargne
Senior QA Analyst
CDI

 

Télétravail partiel possible

Éducation :

Non spécifié

Expérience :

Non spécifié
L'entreprise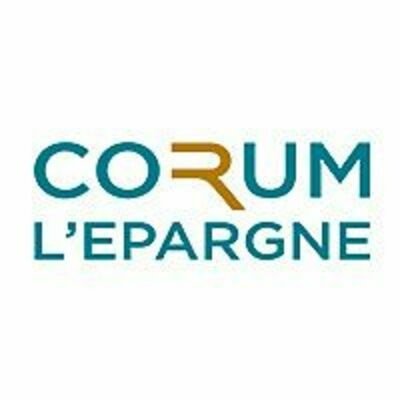 CORUM L'Épargne
FinTech / InsurTech, Immobilier commercial, Finance

Entre 50 et 250 salariés
Le poste
Senior QA Analyst
CDI

 

Télétravail partiel possible

Éducation :

Non spécifié

Expérience :

Non spécifié
Qui sont-ils ?
Où investir votre épargne ? Le Groupe Corum répond à cette question avec des solutions d'investissement transparentes et accessibles à tous.
Les objectifs de performance, ambitieux, sont tenus dans la durée
CORUM veut que ses produits soient simples et clairs pour tous : ses 80 000 épargnants savent à tout instant en quoi et à qui leur épargne est utile, combien elle rapporte
CORUM définit avec ses épargnants la solution qui correspond à leurs besoins et leurs possibilités d'épargne : chacun peut se constituer un patrimoine diversifié quels que soient ses moyens et connaissances
Le groupe appartient à 100% à ses managers. Ayant toujours été 100% indépendant et rentable, le groupe est maître de son destin depuis le premier jour. Pas de course à la levée de fonds ou au financement pour réaliser ses projets. Par exemple, CORUM a choisi d'investir massivement sur la construction de sa propre équipe Tech : recrutement de nouveaux talents, développement de nouveaux produits/fonctionnalités, optimisation des parcours client etc. Cet investissement est autofinancé par la rentabilité du groupe.
Pour accompagner son développement, CORUM s'engage dans la course en solitaire aux côtés de Nicolas Troussel, skipper chevronné, sur un nouveau bateau doté des dernières innovations technologiques et taillé pour la performance, dans le but de véhiculer ses valeurs de transparence, de dépassement de soi, d'engagement et de gestion du risque. Les équipes "Corum Sailing Team" font intégralement partie du groupe Corum, dans un modèle de sponsoring unique.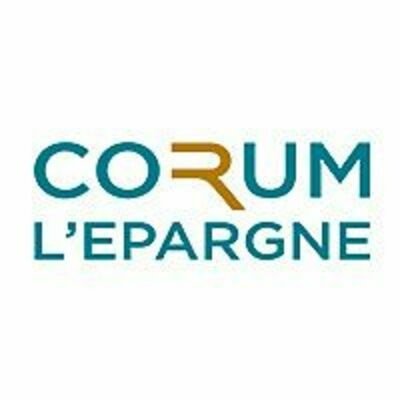 Visiter le profil
Rencontrez Baptiste, Key Account Director

Rencontrez Florent, Fund Management Director

Rencontrez Adrien, Digital Product Manager
Descriptif du poste
PRESENTATION OF THE COMPANY: 
CORUM Butler offers innovative and efficient savings solutions through its three main activities :
CORUM Asset Management, created in 2011 in France, specialising in real estate management.
Butler Investment Managers and CORUM Butler Asset Management, created in 2008 and 2019 respectively, based in London and Dublin, specialising in the management of bond funds (corporate finance).
CORUM Life, created in 2020, the first life insurance company to obtain a licence in France in decades.
These savings solutions are distributed in France by the subsidiary CORUM L'EPARGNE.

CORUM Butler currently manages around 6 billion euros invested in these different funds, and benefits from a high level of profitability which allows it to self-finance its development and to expand internationally with offices in Paris, London, Dublin, Amsterdam, Singapore, Lisbon, Vienna and soon Frankfurt.

Within this strong and diverse Group, CORUM l'Epargne aims to offer transparent, efficient and accessible solutions for everyone:

The ambitious performance objectives are maintained over time: its products have been at the top of the rankings for the last 8 years. 
CORUM wants its products to be simple and clear for everybody: its +85,000 investors know at any time how and for whom their savings are useful, and how much they make.
CORUM works with its investors to define the solution that corresponds to their needs and their savings possibilities: anyone can build up a diversified portfolio, regardless of their means and knowledge.
OUR AMBITION, OUR DNA 

The Group is owned by its managers: its capital is 100% owned by 11 of them. Having always been 100% independent and profitable, the Group has been master of its destiny from the beginning. There is no race to raise funds or financing to carry out its projects. Investments are self-financed through the Group's profitability.

Five years ago, the Group launched a digital BtoC strategy. In 2019, over €240 million in savings were raised via this channel. In 2021, almost 60 people, out of the Group's 220 employees, will be dedicated to the development of this activity: technical, marketing and communication, sales, compliance teams, etc. This project is central to the Group's evolution. The expansion of the product range, the creation of the CORUM Life insurancecompany and international development are all levers for an ambitious project: to contribute in the disruption of the world of savings in Europe with a central concern, our customers.

To support this ambition and in order to increase its reputation among the general public, CORUM has entered into a 5-year partnership with the experienced skipper Nicolas Troussel, which has manifested itself through participation in the 2020 Vendée Globe and the 2021 Transat Jacques Vabre for the IMOCA CORUM L'Épargne, a boat that the Group had built. The purpose of this project is to communicate our values of commitment, transparency, independence and performance to the general public. CORUM L'Epargne relies on long-term projects and confirms its commitment to sailing until the Vendée Globe 2024. Between now and then, major stages still await the sailing team, such as the Route du Rhum 2022 and the Transat Jacques Vabre in 2023.



The responsibilities of a Senior QA Analyst are the following:
-Analyze and review the specifications to catch the defects as early as possible, ideally before their development by a critical analysis of the requirements, and the establishment of DoR, DoD, acceptance criteria, ensuring the completion of the User Stories and the alignment between the 3 amigos,
-Prepare the test plans & cases before the development and plug them to the Xray dashboards to be ready as soon as the new product is available and give visibility on the current campaign,
-Check the logs and analyze the defects to provide all the relevant information to the development team while the tickets are created,
-Dive into the API and the different perimeters as the CRM and the Back-Office to check out the functionalities in all their dimension, bringing a true end-to-end vision within your testing processes,
-Execute the existing automation scripts to be able to have a quick regression overview when a new development is pushed,
-Follow the whole cycle of the tickets to ensure their completion, being able to analyze the possible impacts of a new development/correction,
-Understand the business requirements to verify that a ticket fits the needs that have been expressed, understanding that the quality begins with the specification and a good completion of the final customer's need,
-Report and communicate both with the rest of the QA team and the product/dev teams, bringing visibility, clearance about the test coverage and strategy, the different test typologies taken in account, creating dashboards and metrics to follow as a tool your test phases,
-Always put at the top priority our quality standards and be exhaustive in the tests you plan and be an active actor of the vision within our teams,
-Work with the other QA Analyst within the team to do the final checks before the development goes into production, enhancing your manual test processes by building a test strategy hand by hand with the QA Engineer you're working with,


What are we searching for?
-You are a good communicant, fluent both in English and French, to be able to communicate with Paris and/or Lisbon teams,
-Teamworker above all, you like to work within a team and share your knowledge, your vision and your ideas to help everyone to improve,
-You think "Out of the box" and are able to anticipate the potential defects linked to a delivery, imagine new type of tests to improve our test coverage, or ways to enhance our tools and methodologies,
-You've a great attention to details and a strong commitment to quality in all its aspects, both on a product and teamwork regards,
-You have an experience of at least 3-5 years as a QA Analyst,
-You like challenges and to achieve the Best Practices of QA in the industry !
-You have a first relevant experience about Back-end/API testing or any technical-centric perimeter,
-And most of all you are very interested to join a great team, committed and competent, with a lot of knowledge share and personal enhancements, working in a safe and enjoyable work environment !
What are the "Plus" of this position?
-You'll join a high qualified and commited QA team of more than 10 people, with very diversified skills, strong knowledge share within the team and personal enhancements,
-Working in a safe and enjoyable work environment, everyone has a voice and is highly encouraged to give his opinion in order to add ideas and suggestions to improve the team, our process, our tools. You're not here only to execute a top-down work but to share your experience and add your vision within the team,
-You'll work with development and product teams with a real QA vision with a true enhancement of the best practices to build the best products possible.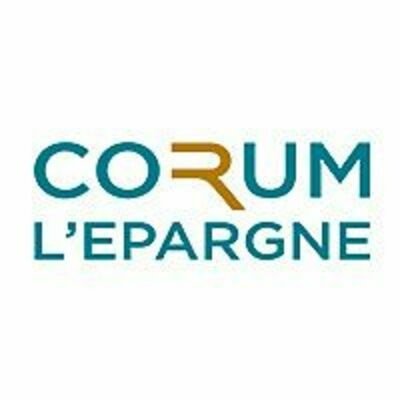 CORUM L'Épargne
Cette offre vous tente ?
Postuler
Questions et réponses sur l'offre