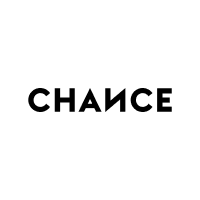 Chance
Intern - Talent Acquisition, Human Resources & Brand Communications
Internship (3 to 12 months)

Starting date:  

Paris

3 years of college

> 1 year
The company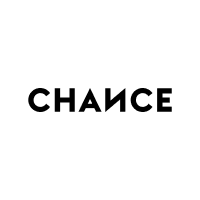 Chance
Artificial Intelligence / Machine Learning, Job Training, SocialTech / GreenTech

From 15 to 50 employees
The job
Intern - Talent Acquisition, Human Resources & Brand Communications
Internship (3 to 12 months)

Paris
This position was filled!
About
"First adaptive method merging the best of Human Psychology and Machine Intelligence, to allow individuals to become masters of their own work-life destiny"
67% of people are disengaged and unmotivated at work. If you are born in a low-income family, then it will take 4.5 generations to your descendants to reach the mean income in society. Social Elevator is a myth.
Why can't People take control over their lives today?
People are bad at navigating their own psychological complexity by themselves, dealing with their internal dialogues and dilemmas.
No human, neither people themselves, nor professional counsellors, can embrace the complexity of the world of work.
Can Tech by itself solve this?
No, if machines are excellent at seeing patterns, they are bad at assessing human ambiguity.
Hence the creation of Chance, the first adaptive method merging the best of Human Psychology and Machine Intelligence, to allow individuals to become masters of their own work-life destiny, through an adaptive 8 weeks program, intertwining digital coaching and human video coaching, to allow anyone to have a career aligned with her/his deep motivations, constraints and talents.
Job description
Strangely, even as technology begins to blur the boundaries between the physical and digital worlds, the very concept of "job" remains dominated by ideas from the Industrial Revolution. Today's worker is led to believe that economic gain justifies suffering through work that does nothing to feed what they need to be fulfilled as a person. This, plus a world that associates what you do with what you are worth, has become a recipe for bullshit. Work, which occupies so much of our time, is now being held to account. A no-longer silent majority is refusing the compromise. And Chance is helping them do it. We break the mold so that anyone can thrive. Come join us.
Talent Acquisition & Brand Communications intern
You will be working in an innovative & promising environment with passionate and highly-qualified team mates. You will develop real market knowledge and your relational skills as well as gain insight into commercial value creation as you will be speaking directly with Senior Management. You will join our dynamic and diverse Human Resources and Communications teams which together ensure that there is always a clear line of sight between what we say and do – for our customers, and for our employees.
Within Human Resources, you will be the first point of contact with candidates as they join our talent journey. You will ensure high-performing candidates, motivated by our deep conviction that there is a better way of working that lets people get paid for being who they are, join us in great numbers. You will manage our on-line recruitment presence and prepare short lists under the direct guidance of the Chief Human Resources officer. You will manage interview cycles and insure candidate communications is always optimal.
Within Communications, you will hunt for information and editorial content adapted to our clients and industry. You will optimize content to make it SEO-friendly and keep your finger on the pulse of what is being said in the world that concerns us, including monitoring our platforms to ensure we stay ahead of the news. If you have the skills and ambition for French-language copywriting you are welcome to create articles to feed our news to the world via our networks. You will work closely with the Chief Communications Officer and the whole team, allowing you to truly gain experience in how brand drives a business.
Preferred experience
Experience
Licence / Bachelor required
Native French, bilingual English
Excellent project management skills
Deadline driven
Motivated by our vision and mission: We break the mold so that anyone can thrive
Powered by our values: self-discipline, authenticity, daring, interdisciplinary
Excellent writing and analytic skills
Excellent at not wasting time
Some knowledge about web-marketing & SEO
InDesign & Photoshop would be a plus
Knowledge of Human Resources and the recruitment process
AVAILABLE IMMEDIATELY
Questions and answers about the offer
Ajouter aux favoris

Partager sur Twitter

Partager sur Facebook

Partager sur Linkedin
Notre sélection d'articles pour vous
Inspirez-vous avec une sélection d'articles