La tribu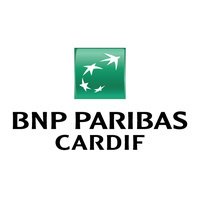 BNP Paribas Cardif
Le poste
Business Intelligence Specialist
Cette offre a été pourvue !
About
Cardif spadá pod křídla francouzské BNP Paribas. Jejich hvězdné logo je většině lidí důvěrně známo díky sponzorství největších tenisových turnajů. A hvězdné je i jejich poslání – chránit své klienty v případě nenadálých životních událostí, jako je třeba výpadek příjmu kvůli ztrátě zaměstnání nebo dlouhodobé nemoci.
V Česku má firma dvě odnože – BNP Paribas Cardif Pojišťovna a Services. První z nich spolupracuje hlavně s bankami, které nabízejí jejich produkty zákazníkům. Jejich královskou disciplínou je pojištění schopnosti splácet, které v Česku zavedli jako jedni z prvních.
Druhá půlka firmy, interně zvaná "serviska", je knowledge centrum pro celou střední Evropu. Zahrnuje IT, marketing, HR, finance a několik dalších oddělení. Zdejší kultura je o poznání punkovější než v pojišťovně, ale přesto spolu tvoří sehraný tým. Serviska je takový "startup" uvnitř korporátu, který vznikl v roce 2017 a od té doby roste jako z vody. Na mezinárodních projektech zde denně pracuje spousta domorodců i cizinců. Všechny apky si programátoři v servisce vyvíjí na míru jednotlivým pojišťovnám.
Job description
Our company is under the wings of the French BNP Paribas Cardif. The star logo is familiar to most people thanks to the sponsorship of the biggest tennis tournaments. And our mission is also stellar – to protect our clients in the event of sudden life events, such as a loss of income due to loss of employment or long-term illness.
In the Czech Republic we have two divisions – BNP Paribas Cardif Insurance and Services.
We are looking for a Business Intelligence Specialist into Services and a team of data analysts that supports the business teams of individual Insurance companies within Central Europe.
This role covers following activities
Your task will be to analyze business needs for individual BNP Paribas Cardif insurance companies across the central European region.
You will create analytical solutions for monitoring and managing business activities and strategies at regional and local level.
Your work will also include regular creation of dashboards and reports based on internal and external data.
In order to ensure a uniform definition of metrics, dimensions and calculation methodologies, you will work closely with the Data Governance team,
An integral part of your work will be extraction and analysis of available data and subsequent presentation of analytical results using BI tools such as MS PowerBI.
You will also collaborate on other activities within the region, in particular, on data consolidation, analytical results, and alignment of metric calculation definitions.
Your profile
At least 1 year of experience in a similar position.
You have very good knowledge of MS Excel (including VBA), MS Access and at least intermediate knowledge of MS SQL.
You can process analytical insights into presentations and work with MS PowerBI or another BI tool.
You have experience in dashboard creation and reporting.
You understand the principles of databases, DWH and ETL concepts.
You can communicate in English without major problems, at least at B2 level.
Your strengths include analytical and logical thinking, attention to detail and the ability to work independently.
Your advantage may be the previous experience in the FINCO sector.
What we offer
Possibility to work in a dynamic and professional team in an international company with a strong background.
Flexibility in the form of a flexible working week, when you choose the beginning and end of your working hours.
A wide range of interesting benefits (5 weeks of vacation, sick days, 14,000 points per year to cafeteria for culture, sport, education and other activities; meal vouchers, generous pension contribution, etc.).
The opportunity to learn from experts in your fields, you can look forward to professional and soft trainings with us. We also offer talent programs or the opportunity to participate in voluntary CSR activities.
Benefits
Bonuses
Contributions to the pension / life insurance
Flexible start/end of working hours
Meal tickets / catering allowance
Holidays 5 weeks
Educational courses, training
Cafeteria
Refreshments on workplace
Contribution to sport / culture / leisure
Education allowance
Sick days
Occasional work from home
Questions and answers about the offer
Ajouter aux favoris

Partager sur Twitter

Partager sur Facebook

Partager sur Linkedin