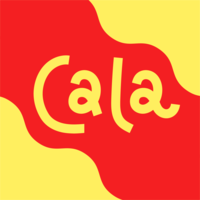 Cala
Senior Electronics/Robotics/Embedded Software Engineer
La tribu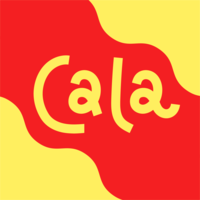 Cala
FoodTech, Foodservice, Robotics
Le poste
Senior Electronics/Robotics/Embedded Software Engineer
About
Welcome to Cala 👋
Cala is a food-tech startup building and operating robotic restaurants for the pick-up and delivery markets. We deeply believe that technology has the potential to bring immeasurable value to all areas of our lives and its impact on what we eat has been unsatisfying. We are changing that.
Job description
TL;DR
We are looking for an Embedded Systems Engineer, preferably with experience in Electronics and Robotics, to take full charge of the embedded electronics systems in our robot
C & Python, PCB design (Altium, Eagle)
3+ years of experience on real projects, preferably in start-ups
Autonomous, proactive, keen to learn, creative, able to work in a fast-paced environment, good communication skills
Work in office - currently located in Colombes (92700), soon moving to Gentilly (94037)
Offer: 55k-80k EUR before taxes per year depending on the seniority + BSPCE (equity)
[We have a clear and transparent salary system based on years of experience/skills/knowledge]
Welcome to Cala 👋
Cala is an expanding FoodTech company driven by a team of 20+ ultra-talented people working on creating a fully autonomous robotic Commis and managing the first of numerous revolutionary restaurants.
Who you'll work with 🏀
The hardware team
We value speed a lot so we work in a project-oriented manner. Everyone is the owner of a specific project that they are in charge of delivering. They can gather input and help from other team members (engineers, marketing, kitchen...) and make decisions about how the project should be executed. They are also responsible for proactively communicating their progress to the rest of the team.
We are currently a team of 5: Etienne, mechanical engineer, Ugo, mechatronics engineer, Gregoire, mechatronics engineer, Andy, mechatronics engineer, and Julien, co-founder and lead hardware. We all work on different systems of the robot and a typical day is spent 3D modeling a system, prototyping it in our workshop, or doing industrial design.
We currently use Fusion 360 as our CAD and CAM software. We use Notion as our knowledge base and Height as our project tracker. Our workshop is equipped with a CNC milling machine, a lathe, sheet metal cutting, and bending equipment - we use it to quickly prototype new systems.
What you'll do 🛠️
You'll write firmware in C & Python to control the systems built by the Mechatronics team
You'll design embedded electronics systems to control the systems built by the Mechatronics team
You'll design compact PCBs while ensuring the highest standard of reliability
You'll collaborate with the Mechanics and Power team to integrate your PCBs and plan the wiring specifications for Cala's robots
You'll modify certain parts and assemblies to optimize their costs and manufacturability while keeping a continuous feedback loop with the production team.
You'll find the right vendors and suppliers for producing these parts optimizing for costs, quality and delivery time & consistency.
You'll have a 360° vision of the projects you work on and own each step of its development up to completion.
Who you are 🎨
You are a creative problem solver and you don't limit yourself to what's been done before.
You are a strong PCB designer with Altium or Eagle
You are comfortable in a fast-paced environment in which you'll need to make rational decisions on a daily basis.
You don't get attached to your ideas and are ready to iterate on them if they don't work out.
You can gather context before starting your work and proactively report your progress and hurdles to your peers and your managers.
You look for opportunities to pick up new technical skills and soak them up like a sponge. You know your knowledge gaps and know when to seek advice or additional information from your peers, the internet, vendors, or experts.
You are comfortable wearing various hats and filling in the gaps in the team's skills.
Interview process 📅
Introduction call (20 min)
This first step has 2 objectives: clarifying the opportunity by answering every question you might have about the company, the team, the product, the tech; and making sure that you have the right basic requirements for this role, discussing a few topics including key hard or soft skills and prior experiences.
In-depth meeting (45-60min)
This second step goes in-depth in your prior experiences to better understand what you are good at, what you don't want to do anymore, and what you'd like to learn. We usually discuss the 3 most recent and relevant experiences you have and ask technical questions.
Case study & meeting the team (1 day)
In this third step, we invite you to our office to do the case study. We use this day as a way to understand how you work and how your values align with those of the rest of the team. We also see it as an opportunity for you to meet your potential future colleagues and get an inside view of how we work.
Reference call
In this final step, we run a typical reference call process.
Meet the team
This content is blocked
Youtube cookies are required to show you this content
Questions and answers about the offer
Ajouter aux favoris

Partager sur Twitter

Partager sur Facebook

Partager sur Linkedin
Notre sélection d'articles pour vous
Inspirez-vous avec une sélection d'articles