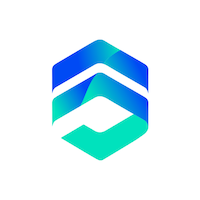 Buster.Ai
CTO (H/F)
CDI

 

Paris

Télétravail partiel possible

> Bac +5 / Doctorat

> 7 ans
La tribu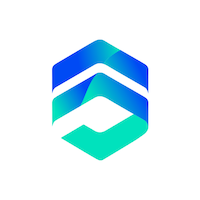 Buster.Ai
Le poste
CTO (H/F)
CDI

 

Paris

Télétravail partiel possible

> Bac +5 / Doctorat

> 7 ans
Cette offre a été pourvue !
À propos
Buster.Ai verifies the integrity and truthfulness of the contents using artificial intelligence. Their ambition is to become the most widely used information antivirus in the world.
Founded in 2019, Buster.AI was born out of an observation: critical information that could potentially trigger international or economic crises circulates without rapid verification by the media or competent authorities. The phenomenon is so widespread that it is becoming increasingly difficult for ordinary people to detect true and false information in the mass of information circulating on a daily basis.
To provide an answer to this major challenge of the 21st century, Julien and Aurélien, the two co-founders, decided to create with a team of experts in artificial intelligence a true information antivirus.
At the forefront of technology and research in artificial intelligence, Buster.Ai is a finalist in Challenges magazine's "100 Startups to Invest in 2020".
Their ambition? To create consumer products (plug-ins and mobile applications) that allow everyone in the world to identify the true of the false in the mass of information, whether it is from their phone or their computer.
Descriptif du poste
As a Chief Technical Officer, you will be part of a cutting-edge team that seeks to advance the state-of-the-art in Natural Language Processing and Computer Vision and won first place on an NLP Challenge applied to Fact-Checking.
💻 Your tasks will include:
☞ Lead the technical team & co-develop the technical strategy with the Product team and with the CEO.
☞ Recruit outstanding people and ensure talent management
☞ Define, and improve quality standards and best practices.
☞ Guarantee the quality, scalability, and maintainability of our services and applications.
☞ Build new features from start to finish (conception, development, testing, documentation, maintenance).
You will supervise the dev team and work with our awesome Product team to create perfect user experiences with a can-do attitude to improve quality standards and best practices. You will be in charge of the following tasks (but not limited to due to your insane level of curiosity and cleverness):
☞ Write our bleeding edge API code (WebSocket, GraphQL, Kotlin & Quarkus).
☞ Display our model predictions on our shiny ReactJS front end and web extensions.
☞ Update our event-sourced Deep Learning model pipelines to make our predictions faster than a Tesla ludicrous start.
☞ Use best tools money can buy to improve our code base (Gitlab CI, SonarQube, Sentry, Jira, Confluence, Karate, Gherkin, and many others).
☞ Build scrapers to collect the most complete possible view of the human history for our fake news buster algorithms.
Profil recherché
👉 Must-haves
☞ MEng. or MSc. degree in Computer Science, Applied Math or significant track record in software engineering with distinguished contributions.
☞ At least 5 years of experience in a similar position
☞ Energy, integrity and detail oriented
☞ Experience with leading, mentoring & growing a technical team
☞ Experience with building architecture at scale
☞ Experience with building front-end applications
☞ Able to work at high pace while staying up to date with the latest technology trends.
☞ Experience working with an AI research team & with model deployments
☞ Experience in a at least two of the following programming languages: Python, Kotlin, Java, C/C++, Go, Rust
👍 Nice-to-haves
☞ Ph.D. in Computer Science or Applied Math
☞ Experience developing user-facing software and attuned to UX/UI
☞ Experience with Deep Learning models in production at scale
☞ Experience developing API (WebSocket, GraphQL, REST)
☞ Experience in TypeScript or Kotlin
☞ Experience in Protobuf and gRPC
☞ Experience in Event Sourcing Architecture
☞ Good coding practices: Git, Testing, Documentation, CI/CD
☞ Experience with Micro-service / Containers (Docker, docker-compose)
Déroulement des entretiens
Video call with Julien (CEO) or Aurélien (CTO)
Technical interview
Video call to meet the dev team
Final validation and onboarding
Découvrez l'équipe
Ce contenu est bloqué
Le cookie Youtube est obligatoire pour voir ce contenu
Questions et réponses sur l'offre
Ajouter aux favoris

Partager sur Twitter

Partager sur Facebook

Partager sur Linkedin