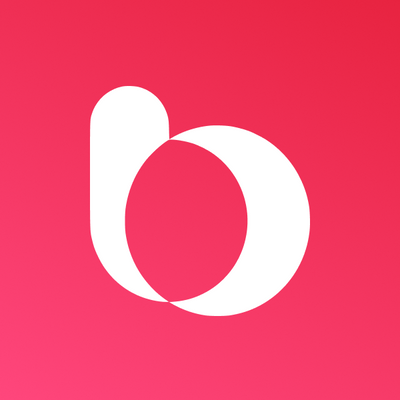 BRIGAD
Senior Product Designer
CDI

 

Éducation :

Sans diplôme

Expérience :

> 4 ans
L'entreprise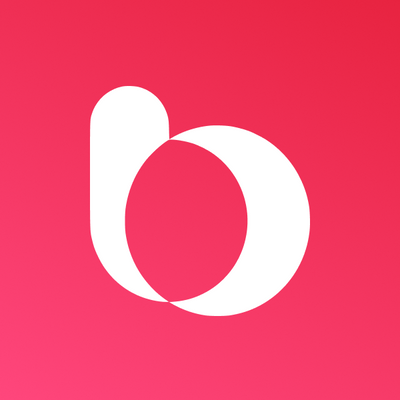 BRIGAD
Application mobile, Santé, FoodTech

Entre 50 et 250 salariés
Le poste
Senior Product Designer
CDI

 

Éducation :

Sans diplôme

Expérience :

> 4 ans
Who are they?
At the heart of Brigad , there is the idea that everyone should have the opportunity to pursue their passion by being valued, considered and above all, free. This includes finding fulfilment in your work and career, being able to balance it with your personal life, being fairly compensated and being respected.
Brigad is proud to give to thousands of talents today, and millions tomorrow, the means to achieve this lifestyle, and we believe so firmly in our mission "To value work and make it accessible to all" that we have written it into our mission statement.
Since 2016, this ambition has materialised by providing our users with the best app on the market allowing self-employed professionals and catering establishments to be put in contact for specific missions.
⭐️ Our users are right, giving Brigad an NPS of 77/100 out of 5000 responses, and sharing how Brigad changed their lives!
A few months ago, Brigad even launched in the healthcare sector, in order to enable healthcare facilities (care homes and clinics) to connect with self-employed talents. Tomorrow, even more sectors will be concerned: everywhere talents aren't equipped to pursue their passion while being properly considered and free.
Brigad is currently available in the largest cities in France (Paris, Lille, Lyon, Bordeaux, Marseille, Strasbourg..) and in the UK, with the ambition to expand well beyond in France and Europe.
Exciting challenges are waiting for you: expect to discover new countries in which Brigad will expand, new industries, a top-notch product, a fast-paced development, and above all a solid team united around a truly concrete and positive impact on our daily users' lives. A spirit that ca, also found on Glassdoor and the grade of 4.7/5.
Does this sound like the perfect fit for you? Great! Feel free to apply and let's talk about it. ✨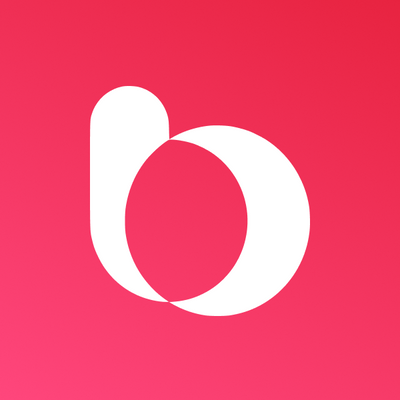 Visit the profile
Rencontrez Florent, co fondateur

Rencontrez Sam, Customer Experience team leader

Rencontrez Jack, Team Leader Sales
Job description
→ Your mission
As a part of the Platform Experience Team (composed of the Tech and the Product teams) and directly under Jean's management (CPO), you'll partner with our three amazing Product Managers Hélène, Ulysse and Nicolas, all the way from the user research to the feature implementation. More specifically, your scope will encompass UX research, problem framing, ideation, prototyping, user testing and finally delivering design assets.
You'll collaborate with our VP Brand Experience / Lead Product Designer in order to build an outstanding high quality and consistent user experience. We want to build what's best in design: expect a lot of responsibilities!
→ Your responsibilities
Design Process: design exceptional features by participating in all phases of the product process, from initial user research to shipping
Research: partner with PMs, developers and data analysts to make product and design decisions informed by qualitative user research and quantitative data analysis
Delivery: accompany engineers in shipping high-quality experiences with detailed and design system compliant specs, design review and regular communication
User Experience Guardian: Ensure UX and UI consistency, elevate overall product quality, design execution and build a superior user experience
User Feedback: build empathy with users and their pain points by gathering user feedback and insights to improve the user experience
What makes the job special
Cover a large spectrum of topics from product design to UX writing
Work on an exhaustive set of products and audience: B2C and B2B, web and mobile, with cross-platform usages
Participate in the growth of our robust and sexy Design System with the Lead Front-end and VP Brand XP
Occupy a front seat to help growing the Design team in parallel with Brigad's growth
This job is open to application in our offices from Paris or Lille or in full remote if your home is less than 2 hours away from Paris by train.
Preferred experience
If you have…
Experience: 4 years (minimum) in complex products, preferably platform or marketplaces
Mastery: you have very strong UX skills, visual taste and notions of Design Systems
Execution: you are reliable and efficient, know how to organize yourself and ship regularly
Communication skills: you're able to communicate and convince many diverse audiences
Autonomy: you know how to handle complexity and evolve in a fast-paced environment by yourself, and take impactful initiatives
Languages: you're fluent in English
Strong knowledge in code is a plus, in order to easily navigate the Design System
Brigad Stack
Figma
Whimsical
Notion
React.js
… Then apply quickly! We look forward to meeting you! Here are all the other advantages by joining us
🏢Beautiful offices in the heart of Paris (Sentier)
🎉 Off-site events and regular afterworks
👫A young and innovative team
💸An attractive and uncapped package
🍕Restaurant tickets on your Swile card (4,25€ per day worked)
🚉 50% coverage of your transport tickets
⚕️The Alan mutual fund 100% supported by Brigad
🏋 50% reimbursement of your Gymlib subscription
💻 A Macbook Pro
🏠 Possibility of remote
📈 Coaching sessions in 1:1 every week / Regular Manager Training
🇬🇧 Weekly English and French lessons
☮︎ A caring environment with very low turnover (Glassdoor rating: 4.7/5)
🍳Discover the Brigad experience by putting yourself in the shoes of one of our users for a day
Brigad guarantees equal opportunities to all candidates. Each application received is put into consideration regardless of ethnic and racial origin, opinions, beliefs, gender, sexual orientation, health or handicap.
Brigad's fundamental values guide us each day in order to tackle those challenges with consistency and build an extremely strong culture:
Brave : Be bold and make courageous moves.
Impact : Do things that make a real difference.
Care : Pay attention to all the people around you.
Enjoy : Love what you do and have fun
Recruitment process
A first call with our Talent Acquisition ;
A technical with Julien, hiring manager and Head of Product Design by visio ;
A case study with Julien, Cécile, Product designer and Emma, Product Manager
A final interview more for the cultural fit with different members of Brigad, to meet your futur coworkers and talk about the values and mission of Brigad.
Questions and answers about the offer