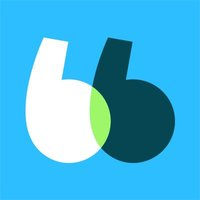 BlaBlaCar
Senior Backend Engineer - BlaBlaCar Daily
La tribu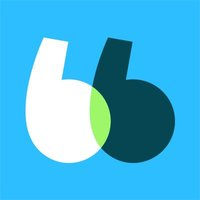 BlaBlaCar
Le poste
Senior Backend Engineer - BlaBlaCar Daily
Cette offre a été pourvue !
About
BlaBlaCar is the world's leading long-distance carpooling platform – a global, trusted community of 89 million members in 22 countries. BlaBlaCar is creating an entirely new, people-powered, travel network that connects people looking to travel long distances with drivers heading the same way, so they can travel together and share the cost. With the recent integration of a coach bus network, and a commuter service for short-distance carpooling, BlaBlaCar aims to become the go-to marketplace for shared mobility.
With a dedicated member relations service, a state of the art web and mobile platform, novel insurance solutions and a fast-growing community, BlaBlaCar is making travel social, cost-effective and practical for millions of members. BlaBlaCar is continuously innovating, developing smart-stop and smart-pricing algorithms that dynamically unlock millions of possible local meeting points and, in effect, turn every highway into a major transport line while also allowing for more granular point-to-point service in less accessible areas. By doubling the number of people in cars (from 1,9 to 3,9 people), BlaBlaCar saved 1.6 million tonnes of CO2 in 2018 (the equivalent of traffic in Paris for a year).
Job description
About BlaBlaCar
BlaBlaCar is the world's leading carpooling platform, created with one dream in mind: leveraging technology to fill the millions of empty seats on the road. We offer long- and short-distance carpooling as well as a bus marketplace, with the mission to become the go-to marketplace for shared road mobility.
Today, our community counts over 90 million travelers in 22 countries, creating a smarter, friendlier and carbon-saving transport network. Every year, our community saves 1.6 million tons of CO2e by sharing the road, equivalent to the CO2 emissions generated by Paris traffic in a year. But it doesn't stop here – our team of 250+ engineers is developing innovative algorithms to further unlock the potential of shared travel and multiply its impact.
We're looking for people to join our journey – people who care, who are driven by impact and innovation, and who want to thrive in a fast-paced entrepreneurial environment. We offer a flexible workplace where we count on each other to take initiative. So join the ride – we can't wait to see where it takes you.
Your Mission
We are looking for a senior back-end engineer to join us on the development of BlaBlaCar Daily. You will work on technical challenges and product feature developments from the early conception meetings, development and test strategy, to deployment in production, observability, and support.
Your Responsibilities
Participating in the whole application lifecycle, meaning: early meetings, design, development, tests strategy, deployment to production, monitoring, alerting and support
Developing your skills the BlaBlaCar Daily infrastructure
Interacting with people with different roles and backgrounds and sharing your technical expertise with a mix of technical, product and business experts
Mentor and coach junior software engineers and participate in our hiring process
Be a work facilitator and help communication inside and outside your team
Your Qualifications
5+ years experience in tech companies with a strong engineering culture
Fluency in object oriented language development (preferably Python)Strong knowledge of service oriented architecture and architectural patterns
Familiar with databases; especially relational ones like PostgreSQL
Hands-on experience with developer tools like Git, Docker, Kubernetes, and monitoring solutions (Datadog)
Ability to find the good balance between fast iterations and quality of delivery
You have excellent communication skills, you're humble, and you enjoy sharing & learning from others
You embrace change, are able to take a step back, prioritize, and focus on added-value tasks
You have a results-driven and product-oriented mindset
Fluency in English
Nice to have: Knowledge of routing and geographic tools such as OSRM, PostGIS and graph optimization algorithms
What we offer you
🌎 An international environment: over 35 nationalities across 7 countries: France, Germany, Spain, Ukraine, Russia, Brasil, Poland.
💡 Opportunities to learn: 360 onboarding weeks, weekly team-all BlaBlaTalks to learn about what other teams are up to, International Weeks to mingle with other offices, regular Q&A sessions with our leadership, honest discussions about our company KPIs, 'Fail, Learn, Succeed' moments where we destigmatize and share moments of failure with others.
🚀 Innovation: Coding Nights to pitch ideas outside our roadmap and make development dreams come true, weekly Product & Tech Demos and blogs to share engineering stories, access to top conferences across Europe.
🌱 Impact: building a product that has a real impact on society and the environment, and sharing an office culture that prioritizes low-waste and eco-friendly practices.
💜 People-first: wind down from work at our BlaBlaShows, BlaBlaBreak retreats, weekly breakfasts and afterworks (when the sanitary conditions permit it) or meme battles on Slack.
🧭 Shared company principles that guide us in our everyday decision-making and bring us closer to our goal. Find out more about our BlaBlaPrinciples.
Your future benefits
🏡 Tailor-made remote policy: from 2 days per week to full remote (to be discussed with the Talent Acquisition Manager during the first call).
💰 A fair & competitive salary package
🎈Holidays: 10 days off in addition to the legal 25 days
🌍 Relocation package and visa sponsorship to welcome you wherever you are currently based
👶 Parental policy (we are a signatory of the #ParentalAct)
🎒 Trainings & career development programs
🚗Free carpooling & 🚌 bus-rides wherever whenever
BlaBlaCar is an equal opportunity employer. We celebrate diversity and are committed to creating an inclusive environment for all employees.
Meet the team
This content is blocked
Youtube cookies are required to show you this content
Questions and answers about the offer
Ajouter aux favoris

Partager sur Twitter

Partager sur Facebook

Partager sur Linkedin