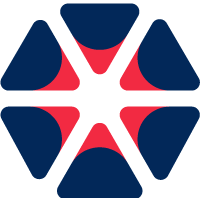 Beamy
Strategic Success Manager
CDI

 

Télétravail total possible

> 5 ans
L'entreprise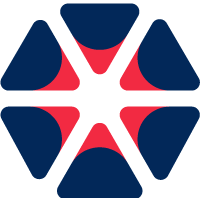 Beamy
Intelligence artificielle / Machine Learning, SaaS / Cloud Services

Entre 50 et 250 salariés
Le poste
Strategic Success Manager
CDI

 

Télétravail total possible

> 5 ans
Who are they?
SaaS apps are now everywhere to make our working life easier. Who hasn't used Notion, Airtable, Atlassian, Adobe or Zoom at least once? Easily accessible, innovative and less expensive, this massive and widespread use is part of an underlying trend that is accelerating continuously. It offers employees new ways of working. This is what we call Business Led-IT.
Beamy centralises SaaS knowledge on a single platform to master usage, optimise contracts and mitigate associated risks. Beamy helps to build an effective SaaS governance between all key stakeholders (Business Units, CIOs, CISOs, DPOs etc.) by using powerful automated workflows.
In this way, Beamy re-establishes communication between the business teams (Marketing, HR, Finance, etc.) and the IT department. The entire company can then orchestrate their digitalisation through a single platform in a secured, compliant and transparent way.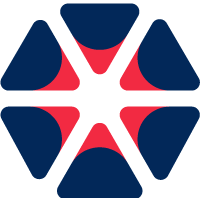 Visit the profile
Meet Edouard, COO and Co-founder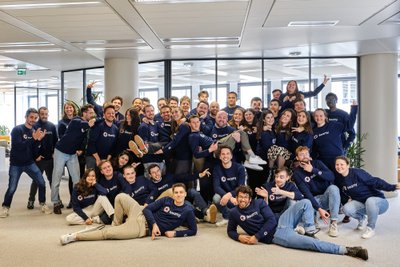 Meet Elsa, Customer Success Manager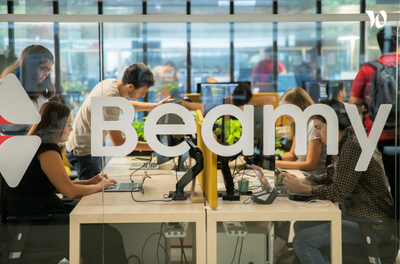 Meet Thomas, Data & ML Engineer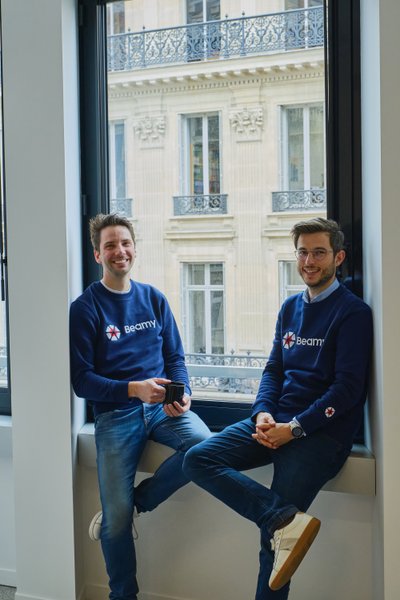 Job description
WHY BEAMY ? :
Historically, the IT department was responsible for the implementation of applications within their organisation. But as a result of the digital transformation, companies are now using hundreds of different applications. Business teams are operating on their own initiative to implement technologies through SaaS, in a decentralised way, without bringing IT into the loop. This explosion of apps is out of control, creating serious security and compliance issues.
Beamy helps large enterprises to detect and manage their underground digitalisation while structuring a framework for decentralised IT governance.
OUR AMBITION:
Today, many large companies still underestimate the impact of their SaaS stack. Beamy's goal is to make IT democratisation one of the top priorities of large enterprises in Europe and across the world. Beamy has a dedicated model to address large groups, in different industries (bank, insurance, retail, etc.), which is a large key differentiator on the market.
THE ADVENTURE:
In the coming year, we will recruit 50 new talents, reinforce our engineering team to continue building the best product possible, and accelerate our global expansion - especially in the UK and the US! As we continue to grow and scale, it is critical for us to preserve Beamy's core culture. We are looking for ambitious individuals who can grow with us, following our values of no-ego, full trust, full honesty and collective responsibility.
As Beamy grows, the CS team needs to be strengthened and we are looking for experienced and talented Strategic Success Manager who want to build the future of business led-IT, while developing their own skills and expertise.
Our clients are large accounts in industry, retail and banking/insurance. The people we work with are various, including operational people and C-levels from the following personas : CIO, Purchasing, DPO, CISO, etc.
The Customer Success Manager is an essential link in the success of our customer projects between the Ops team, the Sales team and the Product team.
Your missions will be among the following:
> Partner with customers to establish clear business goals, timelines, priorities and metrics of success. 8 to 12 account.
> Lead operational meetings and frequent workshops, ensure support and day-to-day advice to our customers
> Define and applicate the right customer journey in order to purchase the best utilisation of Beamy : create documentation, training program, rituals, frequent communication
> Drive adoption, provide use-case and be the master of Beamy platform usage
> Collaborate with stakeholders (Ops, Sales and Product team) to ensure great results and quality data to our customers
> Be the voice of the customer: provide detailed and accurate product feedback to stakeholders on how Beamy can better serve our customers;
What we offer:
▶ Brand-new office in the heart of Paris, at Opera, (9th district)!
▶ A key role within our organisation with the opportunity to be a decisive player in transitioning Beamy from startup to scaleup,
▶ Full ownership and strong autonomy, free of micro-management,
▶ The best health mutual and lunch vouchers available (Alan & Swile),
▶ A united and highly dedicated team who's not faint-hearted,
▶ Global package target 75K€ + BSPCE
About you:
If you have an acute sense of interpersonal skills, a dose of pedagogy and you are business-oriented, there is no doubt that you will thrive in this central position for our activity and its deployment. It will be easier for you to succeed the missions if :
▶ You have at least 5 years of experience, working with large Enterprise customers as a BtoB Customer Success or Project Manager in SaaS;
▶ You have complex project management skills : details oriented, organized, and you know how to switch to a subject to an other;
▶ Strong ability to understand, manage and drive customers needs and strategy;
▶ Proven track record of sustained target achievement
▶ You want to work in a high growth environment that is constantly evolving;
▶ You give a lot of importance to team bonding and team spirit; helping each other is always a priority;
▶ You speak both French and English.
Process :
- Introduction call with Leslye our Talent Acquisition Specialist
- Meet Anne, the Hiring Manager
- Case Study
- Who interview
- On-site session (meet Beamers and the co-founders)
Research shows that while men apply to jobs where they meet an average of 60% of the criteria, women and other underrepresented groups tend to only apply when they meet 100% of the qualifications. At Beamy, we value respectful debate and people who aren't afraid to challenge assumptions, so we are looking for diverse perspectives as long as you meet our minimum criteria.
You are encouraged to apply even if your experience doesn't precisely match the job description!
Questions and answers about the offer
Partager sur Linkedin

Partager sur Facebook

Partager sur Twitter
D'autres offres de Project / Product Management
Ces offres peuvent vous intéresser !
Monsieur Guiz

CDI

Télétravail partiel possible

XXII GROUP

CDI

Télétravail partiel possible

Monsieur Guiz

CDI

Télétravail partiel possible

Galadrim

CDI

Télétravail partiel possible

Barooders

CDI

Télétravail partiel possible
Voir toutes les offres