L'entreprise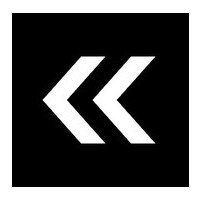 Back Market
Environnement / Développement durable, Économie collaborative, E-commerce

Entre 250 et 2000 salariés
Le poste
Content Designer (UX Writer) Intern
Cette offre a été pourvue !
Who are they?
BackMarket is the number one European (and soon global) marketplace specializing in the sale of fully refurbished tech devices.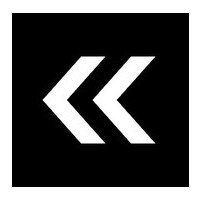 Visit the profile
Meet Albane, Chief People Officer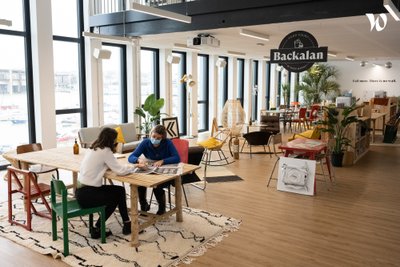 Meet Thibaud, Co-Founder & CEO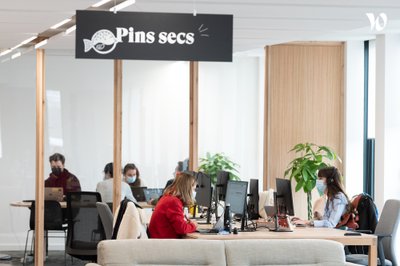 Meet Thibaud, Co-Founder & CEO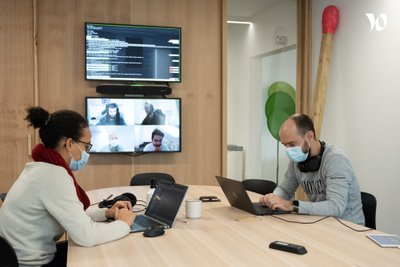 Job description
Back Market is the #1 marketplace for refurbished electronic devices in Europe and in the US, leading the way in a shift towards a circular economy, freeing the planet from electronic waste. We are proud to sabotage 'new' by connecting highly certified professionals to consumers who are looking for a more affordable, reliable and an ecological alternative to purchasing brand new products.  
Back Market is undergoing meteoric growth and has raised over 884M€ already! We have the objective of reaching 1000 Back Makers (or Saboteurs) by the end of 2022! 
We are thrilled to have an inclusive, fulfilling and caring work environment in all our offices (Paris, Bordeaux, Barcelona, Berlin, London, Prague, New-York and Tokyo). This is an opportunity for you to join a talented, humble and passionate team at the heart of innovation. 
Be a part of the movement. Join the refurb revolution.
The Product Design & Research team at Back Market is passionate about informing and building interfaces with the user as our focus.  We zoom out to see the bigger picture, but also understand the devil is in the details.
We do this because we want to make the world a better place. After all, our goal is to offer more than just an alternative avenue to buy tech products, we want to do e-commerce differently. <3  
As part of our world-class team of content designers, you'll work closely with product managers, designers, research, brand teams, and translators to explore the full user journey from end to end, making data-driven decisions, and keeping the user in focus.
You'll craft meticulous content for a variety of UI surfaces and other essential user touch points such as FAQ articles.  You'll eat, sleep, and drink our self-made glossary, taking every opportunity to instruct others on the correct usage thereof around the wider organization. And of course, you'll partake in general word nerdery with us on the reg.  
Location is flexible: Paris, Berlin
Your Missions, if You Accept it:
Craft compelling and delightfully written communication for various parts of our user experiences
Collaborate with our existing content designers and writers to help with proofreading and editing all sorts of copy on deadline
Keep the needs of an international audience in mind, working with stakeholders and our Localization Manager to ensure our approach is adaptable in 16+ languages
Participate in research to understand our users' challenges first-hand, and keep these learnings forever front-of-mind as you improve our experience
Dig into quantitative and qualitative data to discover opportunities to improve product copy, messaging, and signposting so our experiences and offerings feel seamless and delightful
You're at the Right Place, if:
You thrive in a fast-paced environment and like working with people from all types of competencies — from engineers and UX designers to marketeers and analysts
You have academic training in UX writing, content design, or technical writing and/or professional work experience in these areas
You have the ability to accept feedback gracefully and not take yourself too seriously
You have experience working with a house glossary and style guide
You can understand and adapt your writing to a brand tone of voice quickly
Native-level English skills is a must; proficient French is a huge bonus
Experience with product design tools is a plus, but not required (Figma, Miro, etc.)
1. How can I best prepare for the interviews? 
Research. There's blogs, there's social media accounts, there's a lot to discover and, believe us, that information will not go unnoticed in the interviews.
Practice. It's not a secret that a question "please introduce yourself" is something that will be the start of many interviews and this is surely something you can prep for, it will ease your stress! 
2. How do I know which team I'll be allocated to? Which city?
Some teams are based in Paris, some in Bordeaux, therefore, it depends on this. You can share your flexibility in the application. Paris office (199 rue Championnet 75018) & Bordeaux office ( 123 Rue Lucien Faure, 33300). The offices are brand new & top-notch, I promise you :)
3. What is the application & recruitment process?
The application is straight forward - you attach your CV and answer some filtering questions. You choose the language you prefer to use in the conversations, except the initial call with HR. The rest of the process: 
- 30 min HR call with the recruiter (in English);
- 48 hours to work on a technical test;
- 30-45 minutes interviews (one of couple) to meet the team & evaluate your skills and cultural fit
4. Is the internship paid? What else is in the package?
Yes, indeed, the internships are paid. You also get meal vouchers, 6 days off throughout the 6 months & support for public transport expenses. And some discounts on Back Market's platform, bien sûr! 
5. How are the interviews conducted?
Phone call with the recruiter and then video calls (we use Zoom!).
WHY SHOULD YOU JOIN US ? ✌🏼
- A meaningful job: through hard work, you will help avoid thousands of tons of electronic waste and fight against planned obsolescence. It counts!
- An attractive salary, equity, multiple benefits (meal tickets, health insurance, etc...), parental benefits, relocation package, internal events, etc… 
- Be in an environment where you can make a difference: you will have the freedom to innovate and adopt new ideas!
- Grow your career with a flexible career path, Back Market can help you evolve!
- A booming scale-up: our environment is rapidly growing in Europe, the USA and in Asia!
- We embrace work life balance which includes flexible working hours and the opportunity to work from home. 
- A lot of fun: you will have the opportunity to work in a fast-paced, open-minded and friendly environment.  
Back Market is an Equal Opportunity Employer for any minority, disability, gender identity or sexual orientation.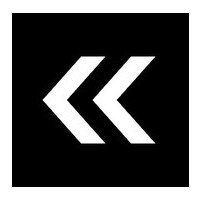 Back Market
Cette offre vous tente ?
Questions and answers about the offer
Ajouter aux favoris

Partager sur Linkedin

Partager sur Facebook

Partager sur Twitter