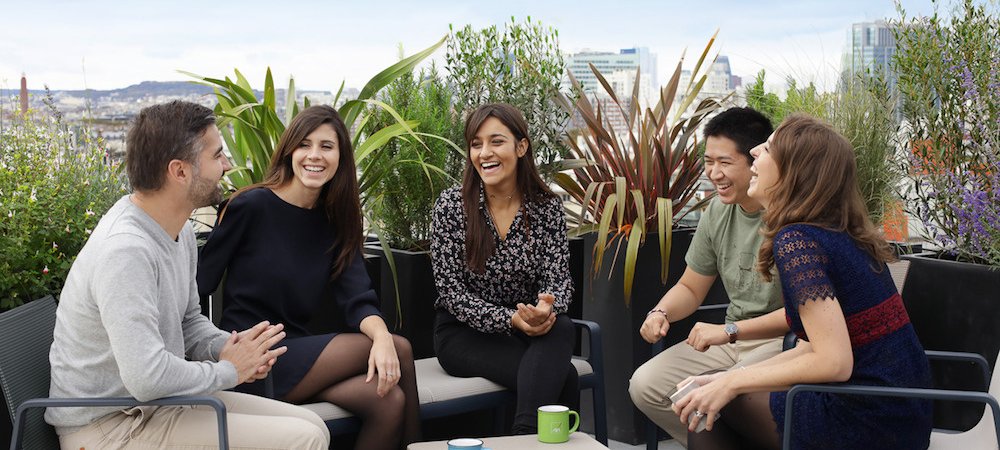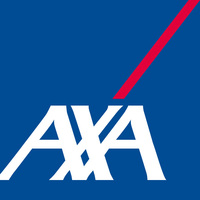 AXA
Junior Business Data Analyst (H/F) - CDI - Paris
L'entreprise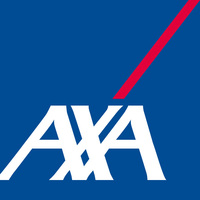 AXA
Banque, Assurance, FinTech / InsurTech

> 2000 salariés
Le poste
Junior Business Data Analyst (H/F) - CDI - Paris
Who are they?
Avec 6 000 recrutements par an en France rejoignez AXA, un leader mondial de l'assurance et de la gestion d'actifs.
Ils accompagnent plus de 105 millions de clients qui leurs font confiance pour leurs biens, leur famille, leurs collaborateurs, leur patrimoine ou les actifs de leur entreprise.
Chaque jour, ils agissent ensemble pour vous protéger en donnant à chacun les moyens de vivre une vie meilleure.
Un challenge qui donne le sourire !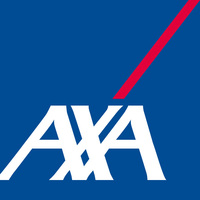 Visit the profile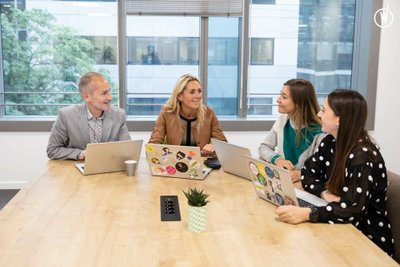 Rencontrez Xavier, Gérant de portefeuille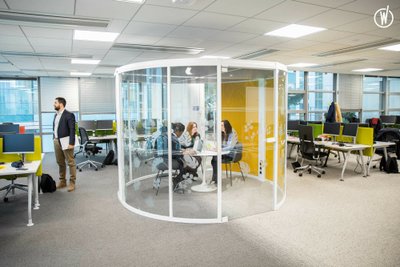 Rencontrez Sandra, Juriste Conseiller Protection Juridique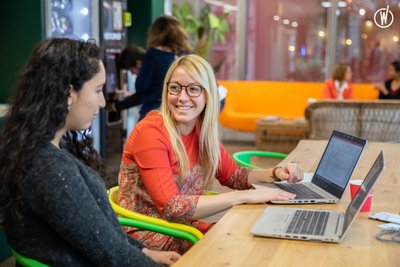 Job description
The AXA Group, world leader in Financial Protection, supports and advises its individual and corporate customers at every life stage, providing them with the products and services that meet their insurance, personal protection, savings and wealth management needs. 
Our areas of expertise are reflected in a range of products and services adapted to the needs of each client in three major business lines: property-casualty insurance, life & savings, and asset management.
Present in 64 countries, the 165,000 employees and distributors of AXA are committed to serving 107 million clients.
AXA Corporate Center's main missions are to:
•    Steer the entities in order to ensure the coherence of the strategies, the consistency of the commercial approaches as well as the optimization of the risks and results.
•    Defining and coordinating Group policies, different transversal projects and standards, identifying and sharing best practices.
•    Supporting the entities in order to help them to grow, to develop their offer, their management and steering standards as well as their risk management. 
The head office of AXA Group (GIE AXA), based in La Défense MAJUNGA, gathers the Group's corporate activities. It coordinates the various entities according to the Group's strategy and is responsible for managing international projects. The headquarters is composed with over 1000 employees and is distinguished by its strong international culture (45 nationalities).  
Management Presentation:
Information Management team is part of Group Performance Management Department within Group Finance.  Led by the Corporate Center Chief Data Officer, Information Management team setup and deploy the Data strategy though (i) Data Governance and Data Quality Programs, (ii) efficient Data Architecture design, (iii) Data Operation services and (iv) Data Culture fostering.  
Within the Information Management team, the Data Operations team is responsible for (i) organizing, optimizing, and operating the collection of transversal data, either external or internal (ii) optimizing their acquisition costs and distribution, (iii) ensuring their quality and (iv) controlling the entire data lifecycle, from collection to operational use. Data Operation team, work hand in hand with Data Governance and Data Transformation teams prioritizing and implementing use cases to create value for the overall organization.
Primary mission:
Actively contribute to the management of the Group referential encompassing reference and master data mainly relating to AXA entities, Third parties, securities, and exchange rates. Ensure availability of data and the expected data quality for Finance and risks key processes. It encompasses supporting the initial design review and enhancement of the processes implemented in the data management tool, regular data quality reports production including quantitative and qualitative analysis.
The goal of data management is to help people, organizations, and connected things optimize the use of data within the bounds of policy and regulation so that they can make decisions and take actions that maximize the benefit to the organization.
Core activities:
1. Manage data as an asset
Oversee all activities from source discovery to ingestion, refinement, and modeling. This includes data pipeline, data warehouse, data lifecycle and business intelligence platform.

Administrate the processes to manage the data it includes acquiring, validating, storing, protecting, and processing required data to ensure the accessibility, reliability, and timeliness of the data for its users

Perform root cause analysis and issue mitigation in collaboration with business teams to define remediation plans and 2nd line of defense monitoring.

Document and maintain data process and flow across Microsoft Azure services, Master Data Management (MDM) and Data Governance tool (Collibra)
2. Ensure data quality is sustained and creates value across the organization 
React to and resolve issues arising from non-compliance with rules

Produce data quality dashboards to ensure the following dimensions of the data are managed: freshness, completeness, conformity, consistency, integrity, and accuracy

Propose, design, and implement new reporting ideas and views

Support report enhancements using PowerBI and Databricks
3. Operate as a key partner 
Act as a key contact for business users (mainly Finance and Risk departments)

Provide recommendation and support in the day-to-day activities

Contribute to design solutions using the Master Data Management tool and the Microsoft Azure Services in implementation phase

Write and update training and user guide deck as well as any other relevant documentation

 </li></ul>
Preferred experience
Background and experience:
At least, 2-3 years of experience 

Ideally background in Finance, Audit or Risk functions (business or IT support)

Good understanding of data administration and management functions 
Technical and professional skills:
Strong written and communication skills in English

Analytical skills and technological understanding

Understanding of data challenges and IT principles

Familiar with modern database and information system technologies 

Programming language: SQL, Python, R, is a plus

Knowledge of financial markets and instruments is a plus
Soft skills and competencies:
Rigorous, acting as a confident speaker, engaged, and interested, 

Ability to be clear, concise, concrete, and complete in verbal and written communication

Strong organization skills with the ability to manage multiple tasks and deadlines simultaneously 

Self-motivated and proactive, ability to work independently.

Analytically minded and methodical problem solver 

Team player who can break the silos with tact and diplomacy

Process orientation and user satisfaction attitude 
Questions and answers about the offer
Partager sur Linkedin

Partager sur Facebook

Partager sur Twitter
D'autres offres de Data Engineering
Ces offres peuvent vous intéresser !
Alliance Automotive Group
Voir toutes les offres