L'entreprise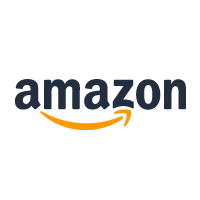 Amazon E-commerce
E-commerce

> 2000 salariés
Le poste
Partnerships & Program Mgr, FR Marketplace
Cette offre a été pourvue !
Who are they?
Amazon est l'entreprise la plus orientée client au monde et est guidée par quatre principes :
l'obsession client plutôt que l'attention portée à la concurrence,
la passion pour l'invention,
l'engagement en faveur de l'excellence opérationnelle,
la réflexion à long terme.
Les commentaires en ligne, la commande en 1 clic, les recommandations personnalisées, les programmes Amazon Prime et « Expédié par Amazon », AWS, Kindle Direct Publishing, Kindle, les tablettes Fire, Fire TV, Amazon Echo et Alexa comptent parmi les produits et services initiés par Amazon.
Leurs collaborateurs sont animés et motivés par l'innovation dans les nouvelles technologies, la création de nouveaux produits et par le fait d'offrir aux clients des services qui leur facilitent la vie.
Ils sont ouverts à faire les choses différemment, à prendre des décisions rapidement et ils n'ont pas peur de l'échec. En résumé, Amazon a l'assise d'une grande entreprise et l'état d'esprit d'une "start-up"!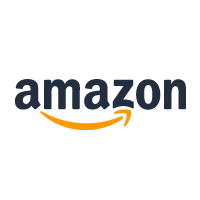 Visit the profile
Découvrez la culture d'entreprise chez Amazon.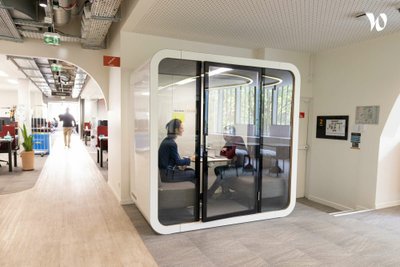 Rencontrez Kenza, Recruiter Stagiaires et jeunes diplomés
Rencontrez Maxime, Brand Specialist
Job description
Job summary
FR team is looking for a program manager to support the expansion of our FBA donation program (sustainability)
In 2020-21, FR launched its donation program for third party merchants inventory fulfilled by Amazon (FBA). This program allows Selling Partners to have FBA inventory (unsold goods, items returned in sellable condition…) donated to partnered charities across France. Our vision is that every product that can be donated should be, and as such the FR marketplace team is looking to accelerate this program to support Amazon sustainability/zero waste engagements in France. In this position, you will be in charge of building a robust network of partnered charities to match Amazon donation capacity in FR, while also owning structural improvements to ensure donations happen smoothly and in a scalable way, providing a top notch charity end-to-end experience (awareness, onboarding, product selection, delivery organization, performance monitoring…). Expectations will be for you to think big through sourcing charities and building long term partnership with them (including with senior stakeholders), while continuously gaining insight to develop new products and processes with internal partner teams, aiming to scale our volumes of donations rapidly. You will also be expected to use those insight and analyze donation performance to influence strategic direction of the program as part of recurrent decision forums with leadership.
Key job responsibilities

Define charity sourcing strategy, and own charity engagement, making sure to implement efficient processes to ensure fast/smooth onboarding of charities at scale (you will have the opportunity to collaborate with on this ask like "Amazon in the community" or "Amazon for charities")
Interact with various existing strategic partners (Croix Rouge, Secours Populaire, Restos du Coeur, and more) at senior level.
Manage day-to-day relation with partnered charities while continuously collecting insights from them on donations performance, and implement mechanisms to monitor their satisfaction at scale.
Collaborate with Operations
Based on insights collected, identify and own the implementation of long term process/product improvements with product (EU/Worldwide) and Operations teams, as we aim to unlock more categories to be donated.
Report on charity recruitment and donation performance to senior stakeholders during weekly/Monthly/Quarterly business forums that will help inform and advise strategic direction for the program to deliver our vision
Work with Public Relation team to generate Success Stories and PR advocates from our charities
A day in the life
Key stakeholders : Charities executives, FR Marketplace director, EU recovery services lead, Recovery tech team development managers and engineers
About the team
As part of Amazon's long term zero waste vision, the FBA business is looking at how to further expand our donations volumes, limiting the volume that goes to dispose (i.e. recycling, energy recovery) only to items that are unsafe to resell or to donate. We are a team of trailblazers who aim to make the donation of products the norm. In this role you will directly contribute to that effort by building robust portfolio of charities that benefit from those donations.
Preferred experience
Master's Degree in Engineering/Business
Fluent in French and English
Minimum 2 years experience in project/program or business management
Experience of working with multiple stakeholders
Exprerience in analyzing data and using it to influence decisions
Results and customer driven approach
Advanced level in Excel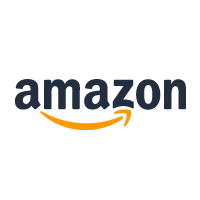 Amazon E-commerce
Cette offre vous tente ?
Questions and answers about the offer
Partager sur Linkedin

Partager sur Facebook

Partager sur Twitter