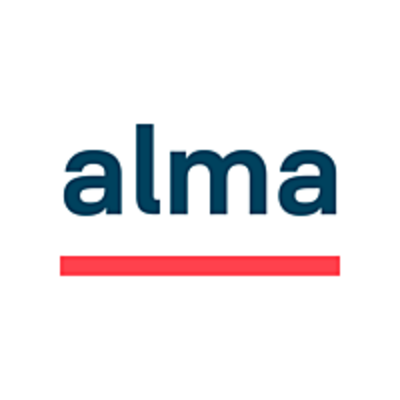 Alma
Revenue Senior Project Manager
L'entreprise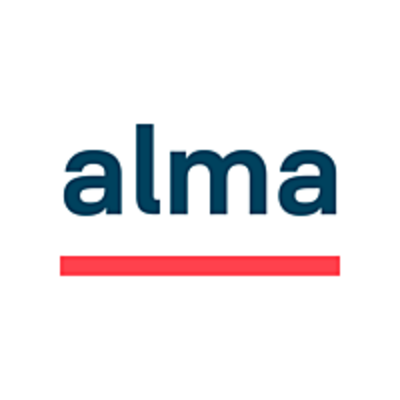 Alma
FinTech / InsurTech

Entre 250 et 2000 salariés
Le poste
Revenue Senior Project Manager
Who are they?
Alma is on a mission to become the European leader on the (very) hot market of Buy Now, Pay Later. In 4 years, we sold our B2B2C solution to more than 6 000 merchants and served over 1 million French consumers. The team grew from 2 to 270 people and we raised a 210M€ series C early 2022 to help us accelerate further.
At Alma, we assume that finance is a business enabler and our payment solutions bring great added value to merchants and customers across Europe (already live in Belgium, France, Germany, Italy, Netherlands, Spain).
For merchants, our solutions of installment payment and deferred payment are excellent ways to increase customers' loyalty and satisfaction, as well as generating up to 20% extra sales revenues without any risk, Alma handling it for them.
For customers, the buying experience is enhanced (4.8/5 on Trustpilot) and Alma grants them the possibility of handling their budget easily. They pay later, Alma pays merchants right away.
Even if we enable merchants to sell more, we believe that trading is sustainable only if it is well balanced. We eliminate purchase frictions, but NEVER we encourage customers to get over-indebted.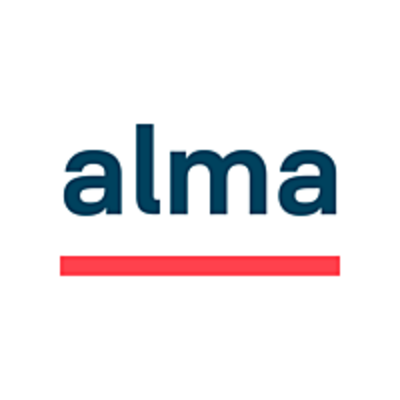 Visit the profile
Rencontrez François, Head of operations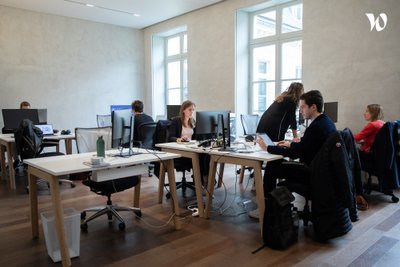 Rencontrez Benoit, Responsable Marketing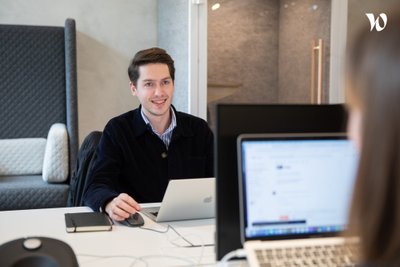 Job description
To make our ambition to become the European leader in the (very) hot market of BNPL come true, we are seeking a Revenue Senior Project Manager to lead strategic & complex projects with business impacts inside the Revenue organization of Alma involving very diverse teams, including Sales, Partnerships, Customer Success, Marketing, Product & Engineering.
You will collaborate closely with every team at Alma, and report to the Head of Revenue Operations. The Revenue Operations team's goal is to define and execute the most important tools and strategies to grow Alma's revenue, to eliminate silos between departments while prioritizing efficiency and accountability among teams so that they excel in their core business.
As the Revenue Senior Project Manager, you will be the PMO of highly-strategic projects which will require strong leadership skills, being an organizational wizard, and having a 'doer' mindset. The first three challenges you will have to tackle are:
Managing the implementation of Alma at some of our flagship accounts, from deal closing to first payment processing. We are closing more and more deals within the Enterprise sphere, which require tailored onboarding (e.g. Apple and Maisons du Monde, who started using Alma in Q2/Q3 2022). We provide those tier 1 merchants with a specific integration process given their scale and the integration underlying complexity.
Bringing strategic collaborations to life within Alma's ecosystem. As a key player within the fintech and retail industry, we aim to expand our footprint by partnering with Payment Services Providers, Electronic Payment Terminals Providers, etc. Those collaborations come with exciting challenges and require dedicated project management skills, to make sure we deliver on time from tech integration to go-to-market strategy.
Leading complex internal projects that are impactful for the Revenue team, based on the Revenue and Company priorities (e.g. rolling out our rebranding, releasing new tools to help Sales and Customer Success Managers perform even better, etc.).
Amongst the Revenue Team, your main responsibilities will consist of:
Driving project implementation from A to Z
Representing Alma and being the single point of contact for merchants and partners on a daily basis during the build phase of the project
Identifying merchants' and partners' key stakeholders, being able to leverage their support, and working hand-in-hand with all teams at Alma to secure the project goes live on time
Coordinating all workstreams to be covered during the project, including legal, finance, marketing, operations, solutions engineering, and product (to name a few!)
Building a detailed roadmap to secure projects milestones
Creating and maintaining comprehensive project documentation
Reporting and escalating to management as needed
ABOUT YOU
Being Revenue Senior Project Manager requires a wide skill set and a high level of energy:
Project management: you know how to structure your work and are not afraid to handle multiple topics at the same time
Impact-driven: you optimize your time at work and know how to prioritize your tasks and focus on what matters most
Interpersonal skills: you know how to navigate in an organization and federate stakeholders to move your projects forward
Doer mindset: you are not afraid of taking responsibility and getting your hands dirty
Problem-solving: you know how to breakdown challenges into smaller issues and make your way by proactively suggesting workarounds
Demanding and reliable: you do not compromise on the quality of your work, and you make it a point of honor to keep your commitments
Tech-savvy: you are at ease with the tech industry or at least eager to discover this brilliant world!
Your experience
You have at least 5 years of experience with a proven track record in a Consulting firm or as a ProjectManager
You already have worked in an international and multicultural context, and you are fluent in French and in English
A previous experience in the tech industry / the fintech industry is not mandatory yet is a plus
ABOUT THE RECRUITMENT PROCESS
Because of the importance of this role for Alma, the process is quite intense. Yet, we'll aim at running it in 2 to 3 weeks max.
Visio call with a member of our Talent Acquisition team
Visio call with Damien, the Business Operations Manager, in charge of the Revenue Project Management team incubation
Written case study
Visio call with Victor, Head of Revenue Operations
Visio call with Jonathan, Chief Revenue Officer
Team fit
Questions and answers about the offer
Partager sur Linkedin

Partager sur Facebook

Partager sur Twitter
D'autres offres de Opérations
Ces offres peuvent vous intéresser !
Ornikar

CDI

Télétravail partiel possible

Ornikar

CDI

Télétravail partiel possible
Voir toutes les offres