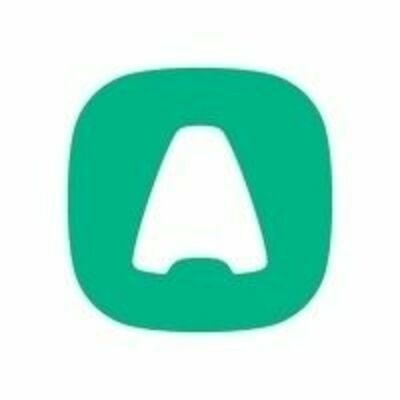 Aircall
Cash Collection / AR Specialist
Who are they?
Aircall is on a mission to revolutionize the business phone industry!
We exist to empower every professional to have richer conversations. We provide an entirely cloud-based voice solution, which seamlessly integrates with popular productivity and helpdesk tools. We have raised more than $220 million since 2015, and our base of 8000+ customers (and growing) is at our forefront.
Behind our product are the amazing teams driving it, split between Paris, New York, Sydney, Madrid, London, Berlin and remote locations. Despite our distance, we all work together to drive our product!
Job description
Aircall is a place where voices are valued.
Backed by over $220 million of investment since 2015, we create technology that fuels accessible, transparent and collaborative communication to empower our base of 14,000+ customers (and growing) to make authentic, human connections.
Conversation is a cornerstone of our culture. Wherever our people find themselves in the Aircall world – Paris, New York, Sydney, Madrid, London, Berlin, Tel Aviv, or at home – everyone has a voice that is valued.
Whatever your background, wherever you're from – we want you to join the conversation. Let's talk.
Your mission @ Aircall :
Handle daily operational activities related to A/R and cash-collection for all our legal entities:
- Run and control the invoice interface from billing system to accounting
- Be in charge of the customers payments reconciliation
- Run the revenue recognition
- Manage the aging balance and act on reducing the DSO
- Calculate, control and analyse the doubtful customers
- Manage and secure customer master data
- Participate in managing the processing fees: provide data to the billing team to identify and implement action plans
- Be part of the doubtful customers accrual reduction
- Monitor assigned accounts to identify outstanding debts
- Find and contact customers to inquire about their overdue payments, in close relationship with the CSM/AE teams
- Book customers payments
- Maintain the customer masterdata
- Run and control the invoice interfaces from the billing system to the accounting
- Analyse and control the data consistency, suggest improvements
Participate to the monthly, quarterly,  and year-end close, reconciliations and reporting
Ensure A/R and cash collection policies, procedures and controls are documented and up to date
Be a key member of the broader Finance team
Provide VP Accounting, FP&A and CFO with any miscellaneous adhoc requested linked to A/R
Assist in building a scalable and efficient global accounting and finance function and take a leading role in the improvement of our accounting and financial systems for A/R and cash-collection matters (optimization and exploitation of NetSuite)
A little more about you :
Degree in accounting
Minimum of 5 years experience in a CPA, Audit firm in France or in a Group
Accounting knowledge, with proven experience of managing Account receivable department and/or cash collection
Data oriented mindset. Excellent data collection and computing skills with meticulous
Attention to detail
Excel capabilities and Google Docs web application skills
Excellence in dealing and understanding IT systems: an important part of this position is to deal with various IT systems, and be able to identify and fix issues
Ability to liaise and collaborate closely with people
Excellent organization skills: ability to plan and organize work so that it is efficient and effective
Fluent English and French communication skills, both written and verbal
Previous experience working with an ERP, ideally Netsuite, is a plus
Aircall is constantly moving forward. We're building new roads to complete our journey, and we're taking people with us who have the same builder mentality.
Let's grow together: Aircall is a place for those who dare to be bold and seek responsibility, excellence, and the opportunity to push themselves to new heights.
We're creating a place where great people trust one another and thrive together.
People flourish at Aircall and now is the time to be part of the team and the journey we're on.
Why join us?
🚀 Key moment to join Aircall in terms of growth and opportunities
💆‍♀️ Our people matter, work-life balance is important at Aircall
📚 Fast-learning environment, entrepreneurial and strong team spirit
🌍 45+ Nationalities: cosmopolite & multi-cultural mindset
💶 Competitive salary package & benefits
DE&I Statement: 
At Aircall, we believe diversity, equity and inclusion – irrespective of origins, identity, background and orientations – are core to our journey. 
We pride ourselves on promoting active inclusion within our business to foster a strong sense of belonging for all. We're working to create a place filled with diverse people who can enrich and learn from one another. We're committed to ensuring that everyone not only has a seat at the table but is valued and respected at it by providing equal opportunities to develop and thrive.  
We will constantly challenge ourselves to make sure that we live up to our ambitions around diversity, equity and inclusion, and keep this conversation open. Above all else, we understand and acknowledge that we have work to do and much to learn.
Want to know more about candidate privacy? Find our Candidate Privacy Notice here.
Questions and answers about the job