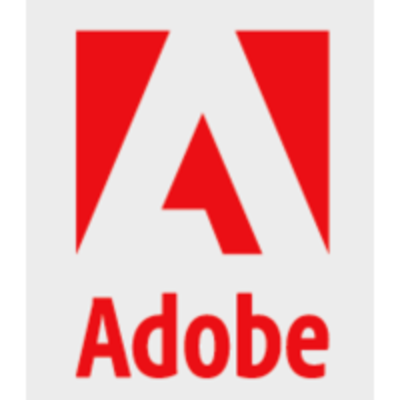 Adobe
FY23 Intern - Partner Sales
CDI

 

Éducation :

Non spécifié

Expérience :

Non spécifié
L'entreprise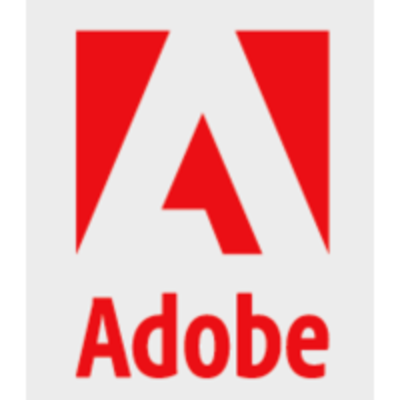 Adobe
Logiciels, SaaS / Cloud Services

Entre 250 et 2000 salariés
Le poste
FY23 Intern - Partner Sales
CDI

 

Éducation :

Non spécifié

Expérience :

Non spécifié
Who are they?
Chez Adobe, l'objectif est d'offrir à chacun·e–des artistes amateur.e.s aux plus grandes marques-la possibilité de designer et réaliser des expériences numériques exceptionnelles, permettant ainsi à tou·te.s de créer des images, vidéos et applications de grande qualité, mais aussi de transformer la manière d'interagir avec les client.e.s à travers les écrans.
Le business d'Adobe repose aujourd'hui sur trois catégories de solutions basées dans le Cloud:
• Adobe Creative Cloud : Creative Cloud est la plateforme de création de référence. Elle inclut plus d'une vingtaine d'applications et de services pour la photographie, le design, la vidéo, la 3D ou encore l'UX design, exploitables sur ordinateur et mobiles. La place de marché Adobe Stock, intégrée aux applications, permet aux créatif.ve.s de bénéficier de 250 millions de contenus (visuels, templates, audio, vidéos, etc.). Behance rassemble par ailleurs plus de 24 millions de membre à travers le monde.
• Adobe Document Cloud : les solutions de Document Cloud, telles qu' Acrobat ou Sign accélèrent et fluidifient les processus documentaires. Document Cloud s'appuie sur un écosystème de partenaires étendu (Microsoft, Workday, Dropbox, etc.) pour rendre les documents facilement accessibles, où que les utilisateur.rice.s soient.
• Adobe Experience Cloud : Gestion de campagnes marketing et optimisation du parcours client, collecte, traitement et activation de la donnée, e-commerce et gestion du contenus, Experience Cloud est un ensemble intégré de solutions pour permettre aux entreprises de gérer et d'offrir des expériences numériques d'exception de bout en bout.
Depuis 2012, Adobe a considérablement renforcé ses investissements et sa présence en France.
En 2013, Adobe a fait l'acquisition de Neolane, spécialiste de l'automatisation des campagnes marketing et de la gestion cross-canal. Désormais intégrée à Adobe, la technologie Neolane est toujours développée en France et déployée à travers le monde dans le cadre de l'offre Adobe Marketing Cloud.
En 2015, Adobe a finalisé l'acquisition de Fotolia, banque d'images et de contenus libres de droits, à destination des professionnels de la création et du marketing du monde entier. Désormais membre de la famille Adobe, Fotolia fait partie de l'offre Adobe Creative Cloud sous la marque Adobe Stock.
En 2019, Adobe a annoncé l'acquisition d'Allegorithmic, le créateur de Substance, le logiciel de référence des matières et textures 3D destinées aux jeux vidéo et à la post-production vidéo. Adobe franchit une étape majeure en ajoutant des workflows 3D et immersifs étendus à Creative Cloud et offre à sa clientèle stratégique de designers une nouvelle palette d'outils pour les projets 3D. Le centre de développement reste situé à Clermont-Ferrand.
En investissant dans ces trois entreprises technologiques françaises de renom, Adobe a considérablement renforcé sa présence en France où elle compte aujourd'hui plus de 500 collaborateur.rice.s et une équipe R&D substantielle, localisée à Paris et à Clermont-Ferrand.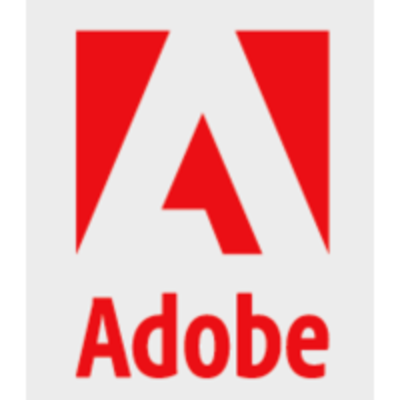 Visit the profile
Rencontrez Sophie, Directrice Générale France

Rencontrez Charlène, Account Executive

Rencontrez Nicolas, Principal Solution Consultant
Job description
Our Company

Changing the world through digital experiences is what Adobe's all about. We give everyone—from emerging artists to global brands—everything they need to design and deliver exceptional digital experiences! We're passionate about empowering people to create beautiful and powerful images, videos, and apps, and transform how companies interact with customers across every screen. 

We're on a mission to hire the very best and are committed to creating exceptional employee experiences where everyone is respected and has access to equal opportunity. We realize that new ideas can come from everywhere in the organization, and we know the next big idea could be yours!
Location: Paris, France
Duration: 6 months
Expected start date: April 2023
About the team:
You'll be joining an established and diverse Partner Sales Manager (PSM) team in one of the World's best workplaces and working with some exceptional people to help Adobe build a strong vibrant brand! A strong passion for digital transformation projects is a prerequisite for any of these roles.
The Partner Sales Management Program is a comprehensive experience designed to introduce university students to a career in leveraging all digital transformation ecosystems.
You will learn how to animate Adobe's Experience Cloud partnerships with international and local integrators.

You will interact also with our sales, solution specialist, and marketing team in order to generate leads, to transform them from opportunities to wins.

You will need to learn about market trends to help create and explain our strategist"s POV (point of view) in order to spread Adobe's added value to the clients.
During your time at Adobe, you will be part of a Partner Sales Management team and work on real client & internal opportunities. Upon completion of the program, you will be developed in many of the areas required to be successful as a sales or pre-sales consultant with a large range of tools around 360° business understanding and will be prepared for a potential career in the field.
As a member of our Partner Sales Manager Program, based in Paris, you will work to develop professional skills that are essential to becoming an Adobe Partner Manager. You will be assigned to the PSM team in order to work with all partner types.
Our Requirements  
Be an undergraduate student in Business Administration, Management Information Systems, Computer Science, Graphic Design, Interaction Design, or equivalent degree. Ideally a combination of both technical and business subjects.

Currently in your second year at university or a year before graduation Have good interpersonal and presentation skills

Possess the ability to listen, dissect and tackle business needs

Be a curious self-starter who is resourceful and learns fast

Pay attention to detail with organizational skills

Enjoy challenges and learning about industry and technology trends Enjoy working in a group setting and collaborating with others
When you join Adobe, you can look forward to collaborating with the most genuine people in the industry, working on projects with real purpose, and having immense pride in the products we create and the customers we support. You will also be surrounded by colleagues who are committed to helping each other grow through our unique Check-In approach where ongoing feedback flows freely.
Adobe is an equal opportunity employer. We hire talented individuals, regardless of gender, race, ethnicity, ancestry, age, disability, sexual orientation, gender identity or expression, veteran status, cultural background, or religious beliefs. We know that when our employees feel appreciated and included, they can be more creative, innovative, and successful. This is what it means to be Adobe For All. Learn more about our vision here.
Come create experiences that matter at a company that is recognized around the world and hear what our employees are saying about their career experiences on the Adobe Life blog.
Questions and answers about the offer
Partager sur Linkedin

Partager sur Facebook

Partager sur Twitter