La empresa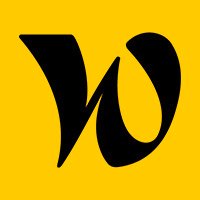 Welcome to the Jungle
Medios de comunicación, Selección de personal

Entre 250 y 2000 empleados
La oferta
Front-end Developer (React / Typescript)
Indefinido

 

Teletrabajo a tiempo completo
Qui sont-ils ?
Welcome to the Jungle is the experience at work expert.
With articles, videos, podcasts, newsletters, our media explores the world of work, sharing first-hand advice from experts, managers and people going through the same experiences as you to help you navigate your career.
Our job board showcases the detailed profiles of over 5000 companies that give candidates a way to get to the heart of what companies do, what they stand for, and give them a taste of what it's like to work for them. In other words, we curate job opportunities so that people can find more sustainable career paths in companies that are a good fit, and companies, the right platform to attract the people that will make them thrive.
Behind the scenes, we develop an ecosystem of HR tech products to help companies provide the best candidate and employee experience, such as Welcome Kit, a collaborative, easy to use ATS (Applicant Tracking System) that helps recruiting managers to provide the best candidate experience
Key figures:
3M unique visitors per month
+1M of social media followers
+5 000 clients in France and Czech Republic
Series B Funding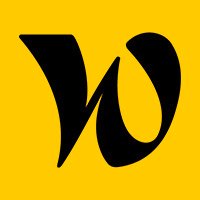 Visiter le profil
Discover Welcome to the Jungle with Kevin, CTO
Discover Welcome to the Jungle with Kevin, CTO
Discover Welcome to the Jungle with Chadia, Head of account management
Descriptif du poste
We are looking for an experienced (minimum 4 years) front-end developer comfortable with our current front-end stack.
To make it short: React / Redux / Styled Comp
We are ideally looking for someone interested in going even further on our products in order to:
1/ always offer the best possible experience
2/ scale up as much as possible our different platforms
Profil recherché
Welcome to the Jungle aspires to have a positive social impact, and pays particular attention to respecting diversity, inclusion and equity. Each application will be treated fairly and will be based on the skills and motivations of each individual.
You are our ideal candidate if:
You have tested a lot of JS frameworks. Since then, without any doubt, React is your choice for any JS application!
You like beautiful interfaces and you like to integrate them (in pure CSS, using Styled Components: it doesn't matter to you as long as it's clean and you save time
It's a plus if you have already worked with TypeScript and GraphQL
You think before you code and are pragmatic to the extreme!
You like clean code (you know about testing and you're not afraid to do it; Prettier & ESLint are your best allies!)
Yarn, Webpack and Babel are part of your daily life!
It motivates you: building (or rather continuing to build) a fully real-time platform (used by 3000+ companies and thousands of recruiters at any given time; real-time with thousands of objects on the same page is immediately more complicated… ) and build the WTTJ of tomorrow and everything that will turn around!
If your profile doesn't fit 100% to this list of criteria, don't worry, if you are curious and passionate, your profile interests us!
Big plus if :
You have already used a design system (ours is here : welcome-ui.com :) )
You have already contributed to open-source projects
You are familiar with end-to-end testing (at WTTJ, we use Cypress.io)
Degrees don't matter to us, we're looking for someone who is passionate about the web, someone who loves to keep an eye on things and gadgets of all kinds, someone who can present us with a project he's proud of.
In short, you understood it, we are not looking for a simple developer to do maintenance on our applications, we are looking for someone who wants to actively participate in the adventure!
NB: most of our team is remote full-time!
Déroulement des entretiens
The CV is not mandatory if your LinkedIn profile is up to date.
Step 1: 30min call with our Talent Acquisition
Step 2: Technical test at home
Step 3: Values interview & technical test debrief
Step 4: Interview with the CTO
Step 5: Call with the CEO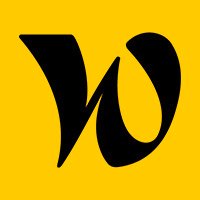 Welcome to the Jungle
¿Te interesa esta oferta?
Questions et réponses sur l'offre
Añadir a favoritos

Compartir en Twitter

Compartir en Facebook

Compartir en LinkedIn