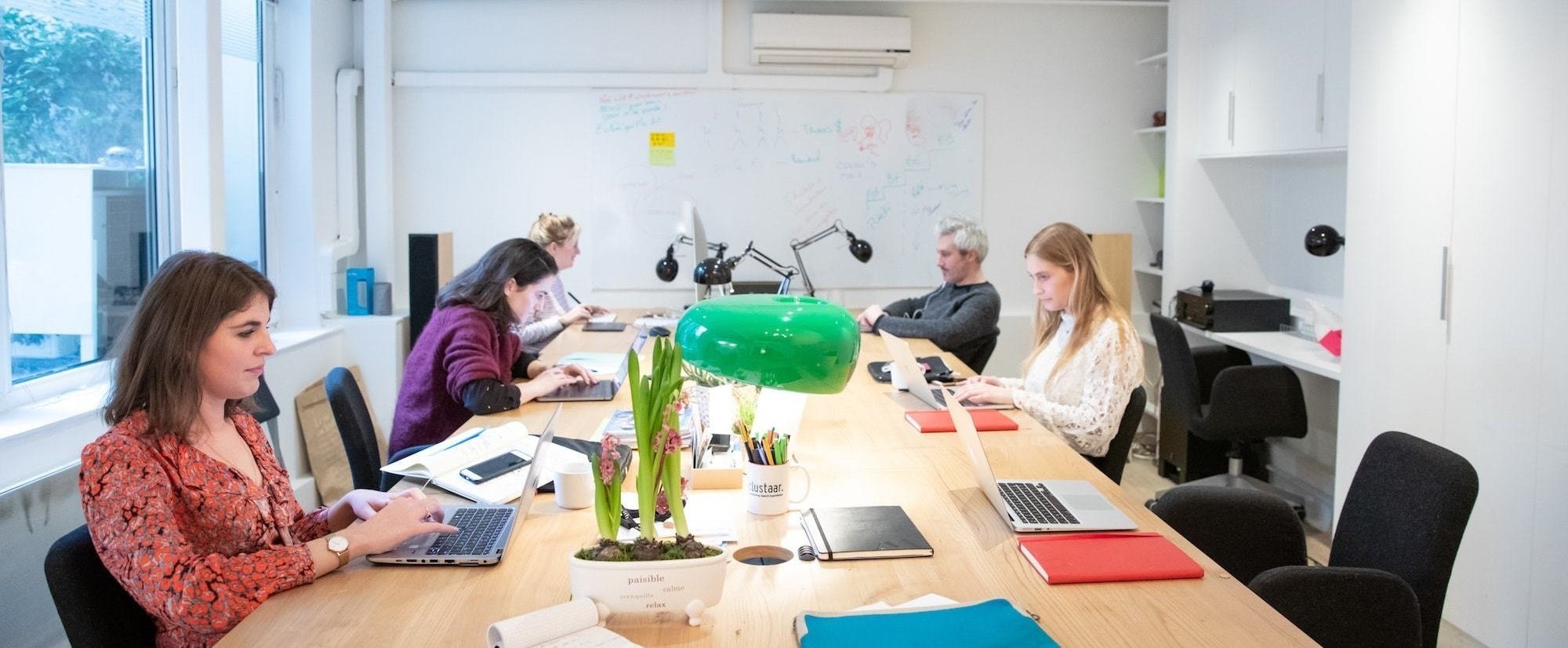 WITH
eCommerce & Amazon Account Manager
Indefinido

 

Fecha de inicio:

 

Paris

Licenciatura / Máster

> 3 años
La empresa
WITH
La oferta
eCommerce & Amazon Account Manager
Indefinido

 

Fecha de inicio:

 

Paris

Licenciatura / Máster

> 3 años
À propos
WITH is a 80-people digital consulting company founded 6 years ago, with offices in Paris, Madrid & Geneva. In Paris, we primarily service the world of food, beauty, health, luxury and fashion.
We tend to focus on the areas of business & marketing where the paint is fresh: e-Commerce (Amazon, D2C, marketplaces), China & Asia, Social Marketing (influence/advocacy/customer care and data management). In those areas, we master more than 25 different topics among the most coveted matters on the market. Our obsession is to remain above the fray and help our clients as they modernize their business.
WE ARE THE DOTS
At WITH Paris, you will have the opportunity to work as an implant, in-house within the client's teams, or as a Client Partner at WITH Paris' Office.
You will have access to a network of experts, passionate about digital change, coming from world class companies to support your day to day missions with clients.
OUR VALUES
People: we are convinced that human beings are the best enablers to create a better future.
Methodology: we are driven by operational excellence to deliver concrete results for our clients.
Technology: we consider that technology will play a crucial role in a fast paced world change.
Descriptif du poste
Client Context
Our client, a world leading pharmaceutical company, is looking for an e-Commerce Project Manager to ignite two major e-Commerce initiatives through Amazon business launch and turn brand websites into point of sales.
You will be part of the Digital and Marketing team and in charge of the e-Commerce French market.
During the last 24 months, consumers' interest for e-Commerce channels has drastically increased and the company needs to embrace a new way to connect with consumers and sell products online.
A first objective is to introduce one health connected device on Amazon as a seller, then add SKUs from the paramedical products portfolio.
A second objective will be to develop direct selling from brand.com websites, you will be in charge to drive e-Commerce and DtoC initiatives in this direction.
Your success will be based on your ability to understand the Amazon marketplace and the landscape of the ePharmaceutical environment as a whole, and to launch the activity. Your ability to identify opportunities and implement actions to deliver concrete results will be crucial.
To perform these activities, you will report to the Digital Marketing Manager, you will be helped by agencies and internal marketing services.
Main Responsibilities
MARKETPLACE (Amazon) Management
Drive the Amazon seller account subscription and engage logistics, finance, legal and sales stakeholders to launch with success.
Project management: responsible for the back end administration of Seller Central account (Product Catalog, and manage technical cases to ensure the business running.)
Point of contact: support internal stakeholders to run relevant operations in logistics, sales and advertising
Reporting: Produce meaningful Amazon Account KPI consolidated dashboards and deliver global performance reports (weekly, monthly…)
CONTENT Management
Product: assess and ensure the quality of products contents in e-Commerce sales platforms.
Brand: unify and improve brands perception across e-Commerce touchpoints.
Project management: coordinate with the external partners taking part in the production of the contents to ensure the usability and quality of the contents.
Reporting: review and share content quality defects
Scale: define and develop detailed templates to help internal and external stakeholders to deliver best-in-class content
TRAFFIC Management
Free and paid search: based on data assessment, run initiatives to improve ranking of product and content pages across e-Commerce search points.
Display: help and support on paid media strategy
Social media: support on social media strategy
Reporting: review of traffic acquisition strategy
Profil recherché
Master's degree in Business Administration, or related field
Minimum 3 years of experience on similar digital business project management roles
Thorough understanding of online retail fundamentals – operations/fulfillment, customer service, sales, merchandising, etc.
First experience on Amazon seller central account management
Business acumen and interest for e-Commerce
Excellent organizational and technical skills
Strong attention to details and technicalities
Good interpersonal and multi-tasking skills
Proven success working with all levels of management
Strong written and verbal communication skills
Fluent in both English and French
Découvrez l'équipe
Ce contenu est bloqué
Le cookie Youtube est obligatoire pour voir ce contenu
Questions et réponses sur l'offre
Añadir a favoritos

Compartir en Twitter

Compartir en Facebook

Compartir en LinkedIn