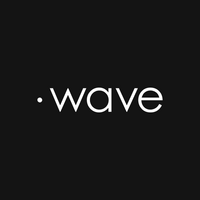 Wave
Coaching Care Associate
Indefinido

 

Teletrabajo a tiempo completo
La empresa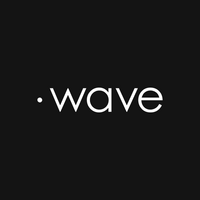 Wave
Inteligencia artificial/Aprendizaje automático, Recursos humanos, Tecnología educativa (TE)

Entre 15 y 50 empleados
La oferta
Coaching Care Associate
Indefinido

 

Teletrabajo a tiempo completo
¡El puesto ya ha sido cubierto!
Who are they?
We believe everyone should be able to ride the life they want, whatever happens.
To help 1 billion people do just that, we have created Wave, the Infinite Coach. Wave is the first virtual coach that has infinite experience, knowledge, and availability. That's how Wave helps professionals who are eager to grow infinitely at work and in life.
We are creating the first coaching intelligence, a unique technology, that brings out the best of human intelligence and data.
Ride with us!
Job description
About Wave 👋🏼
Coach yourself • On your own • But not alone
Life is made of waves • There are ups • There are downs • You'll never stop the waves • But you can learn how to ride them • The best way to learn is to get coached in a professional manner • We believe everyone should have access to high-end professional coaching • This is why Wave exists: Wave is on a mission to democratize high-end professional coaching for all.
To achieve this vision, we are building a multimodal personal coaching intelligence that will make 1bn active workers coach themselves by 2050.
About the Care Team ⭐️
The Care team's mission is to deliver the coaching insights to clients, support them in their program, and keep them happy and engaged until the end of their wave.
By joining the team as a Coaching Care Associate, you will be co-responsible for managing the day-to-day client relationship, answering any client questions in a timely manner, and providing them with the right insights to help them progress in their role and in their life.
You will be joining a team of 2 Coaching Care team members and you will report to our Coaching Relationship Manager, Sophie Holubinka, and work alongside our VP of Coaching Practice, Marine Buclon-Ducasse, our Science Manager Theo Tsamba and Process Associates, Amaury and Mordjen.
What you will do in this role 🤔
Help clients grow: Deliver the right coaching insights based on the client's needs. Refer to the coaching plan built by the Progress team, and the library of certified coaching content to write your response.
Listen with empathy: Read and analyze the last piece of content shared by clients and contextualize their progress in the program.
Support with extra care: Manage the client relationship by interacting with them during their weekly routines, and answering any of their questions in a timely manner.
Foster engagement: Follow and experiment tactics to re-activate clients that are slipping away.
Foster collaboration: Contribute to the continuous improvement of the program through sharing feedback.
What you'll need 😎
2+ years in customer success or copywriting.
Ability to understand an executive client's context, dynamics, and coaching needs.
Knowledge and experience with business, strategy and management topics in order to accurately assess clients' situations.
Excellent copy-writing skills — writing is your second nature.
English fluency is a must — A high level of English language and a wide vocabulary.
A customer-centric mindset, highly supportive, passion for helping people grow.
Comfortable with multi-tasking, and working in a high-speed environment.
A detail-oriented and positive mindset.
Nice to have: a first experience in a start-up.
Why join us? ✨
At Wave, we are on a mission to build an innovative coaching intelligence - one that blends the best of man and machine to help people achieve their potential. We wake up every day wanting to make a positive difference by developing something that will change people's lives for the better.
Enjoy a stimulating work environment. Collaborate and learn from seasoned professionals with extensive experience in coaching, design, data, product, and more...
Wave is a full-remote company by design. We don't have an office. We enjoy asynchronous communication. We avoid flooding people's agendas with meetings.
Async is great but we still take moments to share, learn and play together to reinforce our bond. Think learning sessions, gaming sessions (we are intense at GeoGuessr!), unforgettable quarterly offsites...
We have a mature culture of feedback and post-mortem. We openly and regularly discuss areas of improvement as well as celebrate achievements.
All employees at Wave have equity, we are building this company together so we all get a piece of the pie.
What's the interview process like? ⚒
Meet with Julien, first call to you get to know you better and tell you more about Wave and the position.
Case study at home (1h).
Meet with Sophie, the hiring manager (1h).
Team/ Stakeholders interview (1h).
On average, the entire process lasts 3 weeks and a decision is usually made within 48hrs after the last interview 🤞
Our Perks & Benefits 🙌🏽
💰 Competitive salary policy (We use Figures to make sure we're aligned with the market) + bonus + equity.
🌍 Work from anywhere (+3/-3 hrs from Central European Time).
💻 Latest MacBook Pro or equivalent.
🏡 500€ budget to build the best home office set-up.
🏢 Subscription to co-working hubs via Néo-Nomade (4 days per month)
🩺 Private healthcare 100% covered by Wave for you and your children (We use Alan in France).
🏄🏼‍♀️ Company offsite every quarter.
🌴 43 days of Personal Time Off per year (Public holidays included).
At Wave, we believe that the mission we are trying to achieve can only succeed by building a team that is diverse just like all the people we are coaching. We're dedicated to adding new perspectives to the team and designing employee experiences that contribute to your growth as much as you do to ours. If your experience aligns with what we're looking for (even if you don't check every single box), send us your application. We would love to hear from you!
Wave doesn't discriminate on the basis of race, religion, color, national origin, gender, sexual orientation, age, marital status, or disability status 🖤.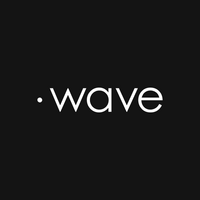 Wave
¿Te interesa esta oferta?
Questions and answers about the offer
Compartir en LinkedIn

Compartir en Facebook

Compartir en Twitter