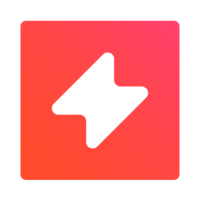 UpSlide
Product Manager
Indefinido

 

Paris

Licenciatura / Máster

> 2 años
La empresa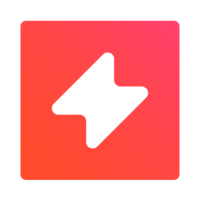 UpSlide
La oferta
Product Manager
Indefinido

 

Paris

Licenciatura / Máster

> 2 años
À propos
Leur mission ? Aider les utilisateurs de Microsoft Office à mieux travailler ! UpSlide ajoute des fonctionnalités astucieuses à PowerPoint, Excel, Word et Power BI permettant de créer des documents irréprochables en un temps record. Plus de 600 équipes dans 60 pays ont déjà adopté UpSlide pour révolutionner leur usage d'Office.
Ils sont 80 passionnés, répartis dans 5 bureaux : Paris, Londres, New-York, Berlin et Singapour.
Ils cultivent trois valeurs, qui font leur force et leur bonheur :
L'excellence : ils pensent que chaque détail compte et attachent une grande importance à la qualité de toutes leurs réalisations.
La confiance : ils sont fiables, authentiques et autonomes.
Le plaisir au travail : ils partagent leur joie de vivre et leur bienveillance au quotidien avec leurs collègues et leurs clients.
Ils sont d'ailleurs fiers et heureux d'avoir décroché la 1ère place du classement HappyIndex®/AtWork en 2019 (start-ups de plus de 26 salariés), et la 2ème du palmarès AgileIndex® (entreprises de 0 à 49 salariés) - label également renouvelé en 2020 !
Rejoindre UpSlide, c'est :
Faire partie d'une scale-up rentable et auto-financée (0€ levé depuis sa création en 2010 !)
Participer à une expansion internationale palpitante et avoir l'opportunité de donner une dimension internationale à sa carrière
Grandir professionnellement en travaillant en parfaite autonomie sur ses propres projets
Bénéficier d'un parcours de carrière personnalisé et d'un plan de formation permettant de s'épanouir tout en montant en compétence au quotidien
Avoir un impact positif puisque nous sommes en cours de certification b-corp
Au fait, ça ressemble à quoi une journée chez UpSlide ?
Au quotidien, les équipes Dev et Produit perfectionnent et enrichissent UpSlide avec la volonté d'offrir une version toujours plus aboutie à leurs clients
Leurs Consultants paramètrent l'outil et accompagnent les utilisateurs sur UpSlide pour garantir une approche sur-mesure, unique sur le marché
Les Sales partent à conquête du marché, main dans la main avec l'équipe Marketing
L'équipe Creative Solutions a pour mission de sublimer les contenus de leurs clients et de créer des supports de communication impactants
Enfin, leurs fondateurs Antoine et Philippe ne sont jamais très loin ! 😊
Descriptif du poste
With the help of the Lead PM, you'll work on your own product. If you believe you are a structured and smart product professional with great communication skills, you will thrive in UpSlide's environment.
Product discovery
Understand your users' painpoints and needs through qualitative research (usability tests, direct meetings with customers and users) or quantitative data. Test hypothesis and ideas on the field with dynamic mockups.
Product strategy
Build and nurture your product vision based on the data you gathered (from users, your team, data analysis, competitors, user research…).
Turn that into a strategy and a well-thought roadmap: you will make sure that we're building the right features.
Make sure your team / stakeholders understand and embrace it through your engaging communication.
Product delivery
Work closely with product designers and developers to come up with the best solution to address your users' pain points: you will also make sure that we're building the feature right.
Turn your roadmap into a backlog of user stories. Organize and prioritize everything, and explain the rationale behind it to all stakeholders and to your team.
Ensure that all products shipped by your team are bug-free.
Coordinate communication around the new features (blog, support web-site, user manual, sales pitch).
Ask for help everytime you need, and be a fast learner.
Profil recherché
For this position we need an experienced PM with an engineering mindset.
You have conducted scrum, design sprints, usability tests.
You handle ambiguity, complexity and interdependencies in an organized, prioritized and structured way. * You have excellent judgment and thoughtfulness about the dynamics of a product ecosystem. You are passionate about it.
User feedbacks, mockups, dynamic demos, EPICs, user stories… You master the tools and processes to have this flow running.
Your written/oral English (and French) is perfect.
You have great communication skills and intuition for communication strategy at every level.
Why UpSlide?
Join a self-founded, french start-up that has grown by 50% each year for the past 9 years.
Be at the center of the company and make a real difference.
Work on a successfull product which really improves the life of its users.
An international environment with users in more than 50 countries and Offices in New York, London, Berlin and Singapour.
Work in a great environment in the center of Paris: UpSlide is ranked #1 by HappyIndex®AtWork
Déroulement des entretiens
Phone interview
Home assignment
In person interviews with the product and engineering teams
Final interview with the CEO
Découvrez l'équipe
Ce contenu est bloqué
Le cookie Youtube est obligatoire pour voir ce contenu
Questions et réponses sur l'offre
Añadir a favoritos

Compartir en Twitter

Compartir en Facebook

Compartir en LinkedIn